Sports
"Sachin Played 6 World Cups & Then He Won, I Won It In First Time," Virat Kohli Reacts To Haters
The former Indian cricketer Sachin Tendulkar is undoubtedly one of the most loved cricketers of all times, his contribution towards the Indian Cricket is immense and there is hardly any milestone which hasn't been achieved by him. Sachin made his debut in 1989 and just like every other cricketer, winning the World Cup for the country was his dream but he had to wait till 2011 in order to fulfill his dream. Little Master wasn't a part of the young Indian team which won the 2007 ICC T20 World Cup but he was a part of the Indian squad which won the 2011 ICC ODI World Cup under the leadership of MS Dhoni. It was Sachin Tendulkar's sixth ODI World Cup in which he was able to lift the trophy but it was the first World Cup tournament for many Indian cricketers such as Gautam Gambhir, Ravichandran Ashwin, S Sreesanth, Suresh Raina, Yusuf Pathan and Virat Kohli.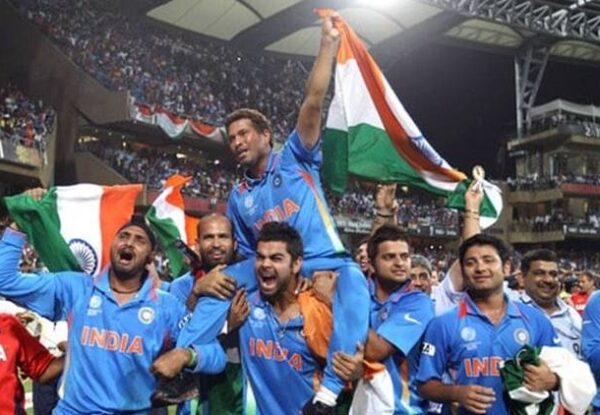 Virat Kohli was the youngest cricketer of the squad, it was his first ICC tournament across all the formats and in the first attempt, he was the winner.
In 2011, Virat Kohli may have been a newcomer but in the present scenario, he is touted as the greatest of all times by his fans. In 2013, Virat was also a part of the Indian team which won the ICC Champions Trophy but since then, he hasn't been able to win an ICC trophy, neither as a player nor as a skipper. Though Virat Kohli has a great track record as a skipper, he is often criticized for not being able to win an ICC trophy as a skipper. Not just that, he is also slammed for not being able to make his IPL team Royal Challengers Bangalore win an IPL title till date despite the fact that he has been associated with the team since the inaugural edition of 2008 and he has also led the team from 2013 to 2021.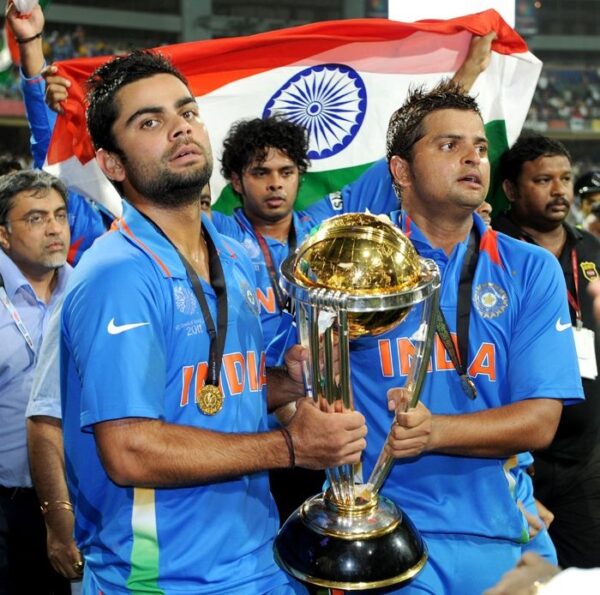 Recently, Virat Kohli talked about the 2011 World Cup tournament in a podcast of RCB, he stated that he was lucky enough to be a part of that team, though he had made some great scores which led to his selection still he never expected that he would make it to the team. He further said that Sachin Tendulkar was playing his sixth World Cup which he won and for him, it was the first time and he ended up on the winning side.
Talking about not being able to win any ICC trophy since 2013, Virat Kohli says that he is not mad for making his trophy cabinet full as it is just the result of the discipline that a person has.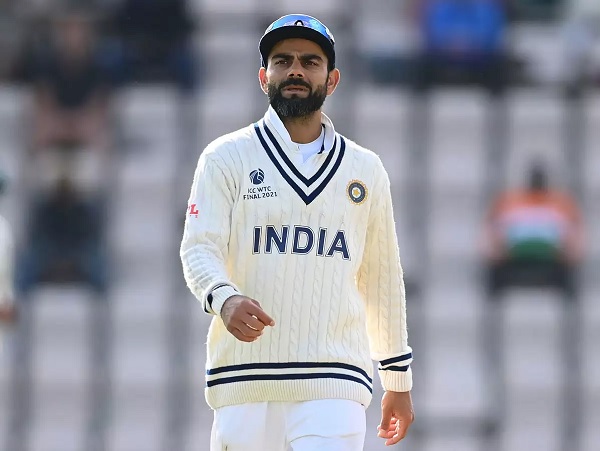 On the question of being called a failed captain by many for not winning any ICC trophy, he says that tournaments are always played to win but that is not just everything. He further said that he led the team in Champions Trophy 2017, World Cup 2019, WTC 2021 and T20 World Cup 2021. He added that the Indian team played finals of Champions Trophy 2017, semi-finals of World Cup 2019 and finals of WTC but he was considered as a failed skipper. Virat Kohli said that for him, what they achieved as a team and the cultural change that took place is also important and it is also a matter of pride for him.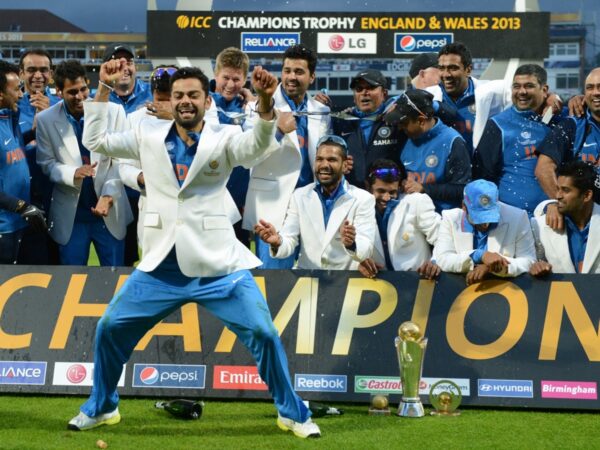 According to Virat Kohli, a tournament is played for a definite period but culture is for a longer period of time and for that, character and consistency are needed, in fact more character is needed for bringing culture in the team than winning the tournament. Virat Kohli further adds that he has won World Cup and Champions Trophy as a player along with five test maces but there are many players who haven't won a World Cup in their career.
Do you feel that Virat Kohli is a failed skipper or you think that he has been a great skipper? Let us know your views.
Share Your Views In Comments Below