Sports
"Sack Him For Biased & Unfair Umpiring," Nitin Menon Slammed For Umpiring Errors In 3rd Test
The Australian cricket team made a terrific comeback in the 4-match test series against India in the Border-Gavaskar Trophy 2023 as it has won the third test match within three days of the game. The third test match was played at Holkar stadium, Indore, and this time the Aussies were fully prepared to counter the Indian spin attack but the Indian batters failed to bat sensibly on the Indore pitch.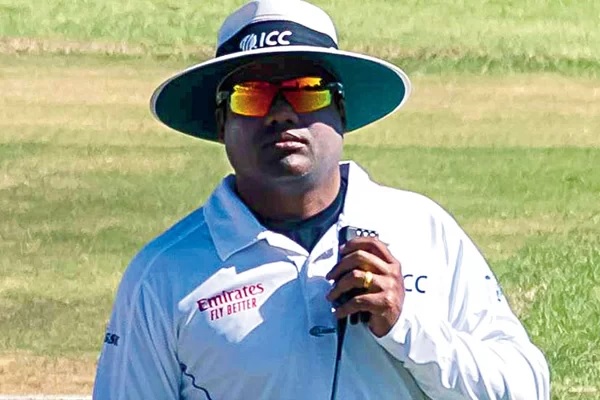 However other than slamming the Indian players, the Indian cricket fans also lashed out at the on-field umpire Nitin Menon for his poor umpiring. If you remember, he is the same umpire who was slammed for giving Virat Kohli out in a controversial manner in the Nagpur test match and what frustrated his fans more was that Virat seemed to be in good touch at that time and he could have played a big innings.
In the Indore test match, umpire Nitin Menon made two mistakes in the first over of the Indian innings as on the very first ball of the innings, the Indian skipper Rohit Sharma got a lifeline. Mitchell Starc bowled a good length delivery which angled across and Rohit tried to play it but the ball went to the keeper after touching the outside edge of the bat. The visitors didn't make a convincing appeal as very soft sound was heard and they also chose not to go for review of Nitin Menon's decision but in the replay, it was clear that the ball hit the bat before going to the keeper.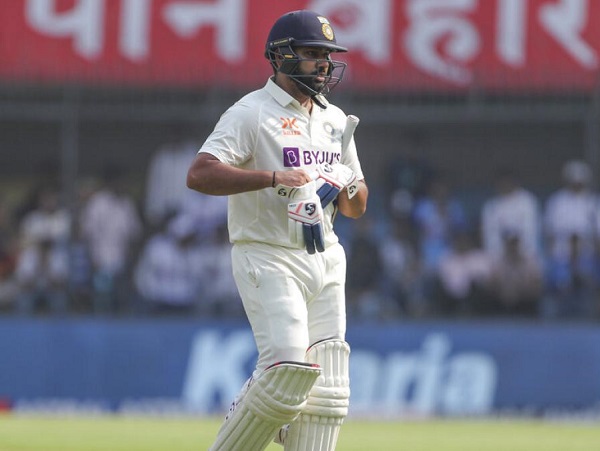 Three deliveries later, the ball went between the bat and the pad of Rohit Sharma and hit the pad before going over the stumps into the gloves of wicketkeeper Alex Carey. Once again the Aussies made half-hearted appeal which was rejected by the umpire Nitin Menon but Hawkeye showed clearly that Rohit Sharma was out.
Twitterati soon reacted and Nitin Menon was slammed for his poor umpiring, there were many who trolled him for giving wrong decisions when Kohli was not-out and for saving Rohit Sharma. Check out some selected reactions:
Pitch ke turn se jyada decisions overturn ho rahe hai

— Cricket Fan 07 (@Manas_pr_sharma) March 1, 2023
According to Nitin menon:
Out Not Out pic.twitter.com/XOEtaPYeTu

— AJAY (@ajay71845) March 1, 2023
1 like = 1 slap for Nitin Menon pic.twitter.com/nD8NTWxqZH

— Gautam (@IndiaTweetrian) March 1, 2023
Nitin Menon if Kohli hits a 4: pic.twitter.com/bGoEzT1bOj

— Hasanmuki (@haage_sumane) March 1, 2023
Good to see opener KL Rahul being replaced by opener Nitin Menon.

— Trendulkar (@Trendulkar) March 1, 2023
Nitin Menon today after giving another howler against Virat Kohli.#INDvAUS #CricketTwitter pic.twitter.com/17glUkIO90

— Sumitha Gogoi (@SumithaGogoi25) March 1, 2023
Luckiest Cricketer of the Decade.
Fraud Nitin Menon should be sacked for biased and unfair umpiring.#INDvAUS pic.twitter.com/A1i2SFA4pS

— Saurabh Jayaswal (@criccrazy100rbh) March 1, 2023
Meanwhile Nitin Menon to Kohli when first wicket falls pic.twitter.com/0KPO5YRLCs

— Laksh Sind (@LakshSind) February 21, 2023
0.1: Mitchell Starc gets Rohit Sharma's edge & caught behind, Nitin Menon deems it not out. Aussies don't review.

0.4: Mitchell Starc traps Rohit Sharma LBW with 3 Reds, Umpire Nitin Menon deems it not-out and Aussies don't review.

Poor umpiring, Poor DRS calls. pic.twitter.com/tcz5yxBeTH

— AS (@CricSamraj) March 1, 2023
Nitin Menon:

Makes wrong Makes wrong
decision to decision to
get Kohli out save Rohit pic.twitter.com/IdyUERq8nW

— B` (@Bishh04) March 1, 2023
Nitin Menon when Kohli plays vs when Rohit plays. #IndvsAus pic.twitter.com/OYXhzvj4WU

— Kohlified. (@123perthclassic) March 1, 2023
Nitin Menon is like that person who writes long career posts on Linkedin but is himself horrible at his job.

— Trendulkar (@Trendulkar) March 1, 2023
Be it Sachin Tendulkar or Virat Kohli, you will find Steve Woodner and Nitin Menon everywhere always trying to pull you down. But you always have to stay strong. pic.twitter.com/2CmH09pfne

— Janki🇮🇳 (@sonikitweet) March 2, 2023
When Virat Kohli took the coffin out of nitin Menon pic.twitter.com/piqTm81KNC

— Prasun Jha (@jprasun21) February 21, 2023
As far as the third test match is concerned, India decided to bat first after winning the toss but the Indian batting line-up put up a flop show and the whole got out at the score of 109 runs in the first innings. The Aussies batted cautiously and scored 197 in their first innings but the Indian batting line-up which is full of some big names of the cricket world managed only 163 runs in the second innings and Australia was given the target of 76 runs for winning the match which the visitors achieved in less than 19 overs and won the match by 9 wickets.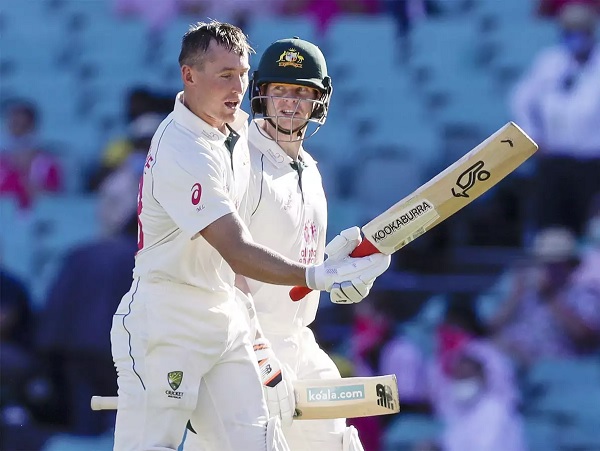 While majority online users are slamming Nitin Menon for his umpiring, very few are supporting him and saying that he is a good umpire but even good umpires go through bad times or bad form. What do you have to say in regard to the whole episode? Let us know your views.
Share Your Views In Comments Below