Entertainment
Sacred Games 2: Desi Twitter Greets Bhagwan With Hilarious Memes
Saif Ali Khan, Nawazuddin Siddiqui and Radhika Apte starrer "Sacred Games" have been loved by the audiences and fans are expecting the second part of the series to be better than the first one.
Netflix India's original series Sacred Games has finally released after a long anticipation of 405 days today on the auspicious celebration of the 73rd Independence Day. Sacred Games' is co-directed by Anurag Kashyap and Massan famed Vikramaditya Motwani based on Vikram Chandra's best-selling novel.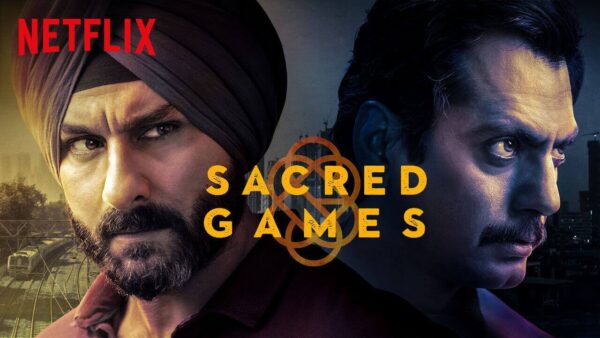 The gangster drama ended on a mind-boggling cliffhanger. Leaving the fans exhilarated for the next season. Well, season 2 is phenomenal and Sacred Games became the Indian Game. The first episode was slow and it initially took time to build the plot later it just dropped and if you have watched it you know what it is?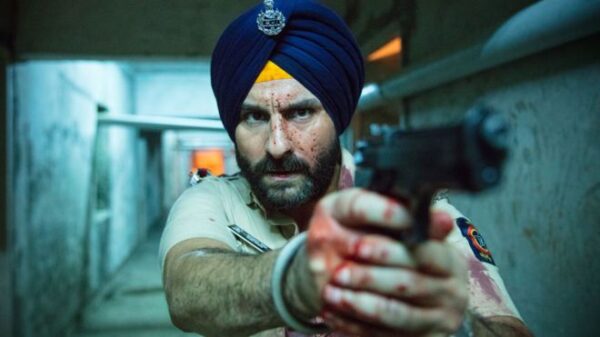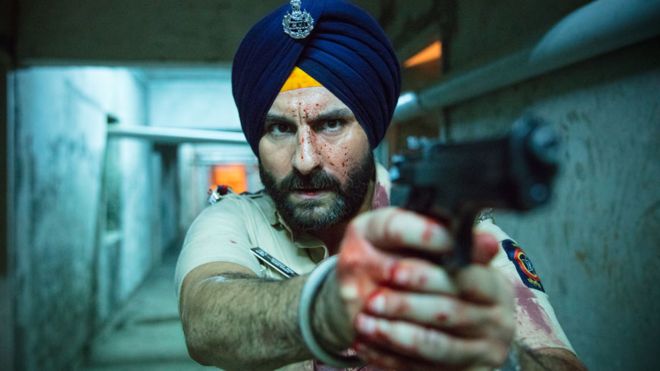 Desi Twitter is now busy creating memes apart from watching Sacred Games 2. Check out the hilarious memes:
#1
When you ask my Friends, About me! #SacredGamesSeason2 pic.twitter.com/GFyFIYdydO

— Trishala Shinde (@Trishala_shinde) August 14, 2019
#2
Mahesh Bhatt describing story to actors #SacredGamesSeason2
Actors : pic.twitter.com/YJNMRuqJva

— Ankit chopra (@aeyycee15) August 14, 2019
#3
#SacredGamesSeason2
People without Netflix subscription at midnight pic.twitter.com/vy3pZV5p3C

— Anuj Kumar Doharey (@_fuckers_22) August 14, 2019
#4
When you remember that saifali khan's left hand thumb was cut but makers mistakenly shows right hand one#SacredGamesSeason2
Netflix to you: pic.twitter.com/SZn7LaF3iD

— khiladiyon ka khiladhi (@KhiladiBajrangi) August 14, 2019
#5
#SacredGamesSeason2
Me before SG season2 : I will maintain a constant circadian rhythm , 12 to 7 sleep.

Me after Sacred Games season2: Circadian rhythm ki Ma ki Aankh. Neend Ka …. pic.twitter.com/f3irrbdW79

— Nishant Kushwaha (@nishantkushwah2) August 14, 2019
#6
#SacredGamesSeason2 is out now
Me – Shit!! I don't have Netflix subscription.
Meanwhile utorrent – pic.twitter.com/I405sURF4J

— Abhi Talwar (@the_funjabi) August 14, 2019
#7
When you decided to complete
Sacred Games 2 in one night.
….
Inner me.
Maa, Baap, Bhai, BhenSabka hotspot lega re tera faisal.#SacredGamesSeason2

— Aashish Kushwaha (@ParwanaDeewana) August 14, 2019
#8
Me to my friend who is not sharing Netflix with me. #SacredGamesSeason2 pic.twitter.com/Ze8XHOJEkA

— Shah Reyar Khan (@Shah_Reyar_Khan) August 14, 2019
#9
When India does not give a fuck about Pakistan's trade cancellation and continue its action in Kashmir#SacredGamesSeason2 pic.twitter.com/xVD4Zyipcx

— Vaibhav Gautam (@vaibx) August 14, 2019
#10
Netflix : I will be grabbing highest viewership due to #SacredGamesSeason2 this #IndependenceDay2019 ☺️☺️☺️☺️

Doordarshan : pic.twitter.com/PyS83gbrn2

— Bahut Scope hai (@Bahut_Scope_Hai) August 14, 2019
#11
#SacredGamesSeason2
When ur dad caughts u watching porn
But ur trying to act innocent
Dad : pic.twitter.com/tZwLKQtG0M

— Abhilekh (@pandey__jiii) August 14, 2019
#12
people who started watching 2nd season first. #SacredGamesSeason2 pic.twitter.com/SMuBQZkWIs

— SandeepCasm 🇮🇳 (@itzmesarcasm) August 14, 2019
#13
A non-Netflix user to A Netflix User who watching #SacredGamesSeason2 pic.twitter.com/SJCuTl5h1A

— Prince Pandey🍁🦜 (@princepandey_) August 14, 2019
#14
#SacredGamesSeason2 My Mood Now After Successfully dowloading from #Torrents DM me for the links guys pic.twitter.com/wnxKAEUe13

— A.Ranjith Daniel (@ranjithdaniel94) August 14, 2019
#15
What could be the worst revenge to take on your ex?
Me : Just change the password of your Netflix account right before the clock ticks 12:00AM#SacredGamesSeason2

— Ankur Trivedi (@ankoortrivedi) August 14, 2019
#16
Me Trying To Watch Sacred Games 2:- pic.twitter.com/pCKtnB5udr

— Relater 🇮🇳 (@_Relater_) August 14, 2019
#17
Sacred games 2 will be live after 12 am tonight

Me~#SacredGamesSeason2 pic.twitter.com/AeTPCiPVB4

— K@bir♈ (@Jhaji01) August 14, 2019
#18
And so it begins. Season 2 of Sacred Games @NetflixIndia pic.twitter.com/284A8WxRta

— Arpan (@arfunnnnn) August 14, 2019
#19
#SACREDGAMES2 #netflix
Netflix decides to release Sacred games S 2 at 12 AM
Le Netflix – Neend ka balidaan dena hoga
Me* pic.twitter.com/ynToWhoJDF

— PUNडित (@backchodpundit) August 14, 2019
#20
Sacred games season 2 to all the memers.. pic.twitter.com/WxcuS4Glwx

— Prince (@sarcasticbhaii) August 14, 2019