Netflix India's original series Sacred Games 2 has finally released after a long anticipation of 405 days. Sacred Games' is co-directed by Anurag Kashyap and Massan famed Vikramaditya Motwani based on Vikram Chandra's best-selling novel.
Saif Ali Khan, Nawazuddin Siddiqui and Radhika Apte starrer "Sacred Games" have been loved by the audiences and fans are expecting the second part of the series to be better than the first one.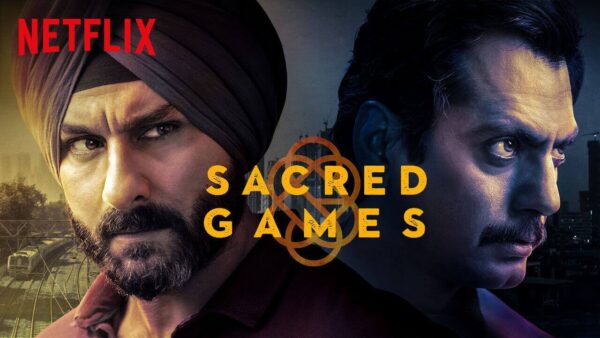 Well, season 2 is phenomenal and Sacred Games became the Indian Game. The first episode was slow and it initially took time to build the plot later it just dropped. If you have watched it you know about it?
The first season ended on a mind-boggling cliffhanger. Well, hold on there, the final season of the show is going to take you over the moon.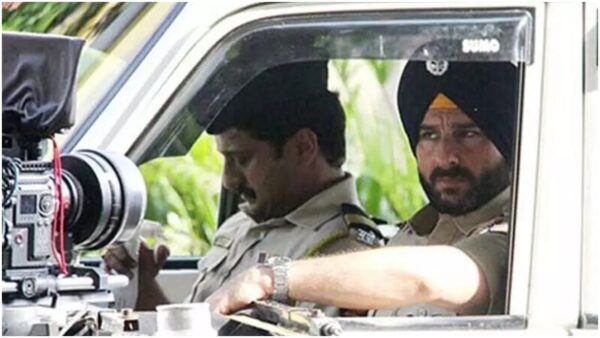 Twitter is filled with Sacred Games season 2 memes, those who completed the season took no time in turning it into a meme.
#1
*Apollo 11 lands on Moon*

Neil Armstrong's wife *calls* – kahan ho aap…aap toh 9 baje aane wale the ???

Neil – pic.twitter.com/7mufOfaMb1

— Arjun… (@iamZoomie) August 16, 2019
#2
Dating sites be like #SacredGamesS2 pic.twitter.com/TLp83ku9Ur

— SwatKat💃 (@swatic12) August 16, 2019
#3
https://twitter.com/Aniketguptaaaa/status/1162212299630735361
#4
#SacredGamesS2
Aaj se savan khatam !!

Everyone to their moms : pic.twitter.com/DqQf2Npedi

— P⁷ (@ainviibas) August 16, 2019
#5
https://twitter.com/pokerfacedcomic/status/1162199164890935297
#6
#SacredGamesS2
Me After Paying For Netflix Subscription pic.twitter.com/wthOrJJCfl

— Vaibhavvv ☮️ (@bhaubhav) August 15, 2019
#7
When navratri ends. #SacredGamesS2 pic.twitter.com/wQ3jN2IySN

— Farhan Habib (@_habibfarhan) August 15, 2019
#8
*Every Hosteller ever #SacredGamesS2 pic.twitter.com/OWHqNPQsWv

— unpaired_electron (@Ajay_jachak24) August 15, 2019
#9
when mom is not at home and mom calls you and ask you khaana khaaya ya nhi? #SacredGamesS2 #SACREDGAMES2
You :- pic.twitter.com/6GtSkzSgVv

— Vishal kalawant (@Vish_ky_tweets) August 15, 2019
#10
https://twitter.com/WaizArd20/status/1161904542717337601
#11
Food bloggers when they don't get a free invite from any restaurant pic.twitter.com/d72UopJtM7

— Sir Yuzvendra (parody) (@SirYuzvendra) August 15, 2019
#12
Food bloggers when they don't get a free invite from any restaurant pic.twitter.com/d72UopJtM7

— Sir Yuzvendra (parody) (@SirYuzvendra) August 15, 2019
#13
#SacredGamesS2
Me after giving all the money to sisters on Rakshabandhan Day… pic.twitter.com/VkSvWxbN0a

— JAW BOY (@iamjawboy) August 15, 2019
#14
Me *high af*

Friend *calls* : kahan hai?

Me : pic.twitter.com/hysV7fT5vE

— Pakchikpak Raja Babu (@HaramiParindey) August 15, 2019