Sports
"Safed Jhooth," Virat Kohli Hilariously Trolls Shubman Gill Over The Latter's Instagram Post
Every cricket fan is pretty excited as the play-offs of the IPL 2022 are going to start from today and very soon we will get to see the champion of the league. The four teams which have entered the play-offs are Gujarat Titans, Rajasthan Royals, Lucknow Super Giants and Royal Challengers Bangalore. Among these four teams, only Rajasthan Royals has won an IPL title which it did in 2008 (inaugural edition) and all other three teams will contest for their first IPL title. In fact, it won't be wrong to say that for GT or LSG it will be a great achievement if either of them wins the IPL title in the first year of their participation as both these teams are added in the league this year only.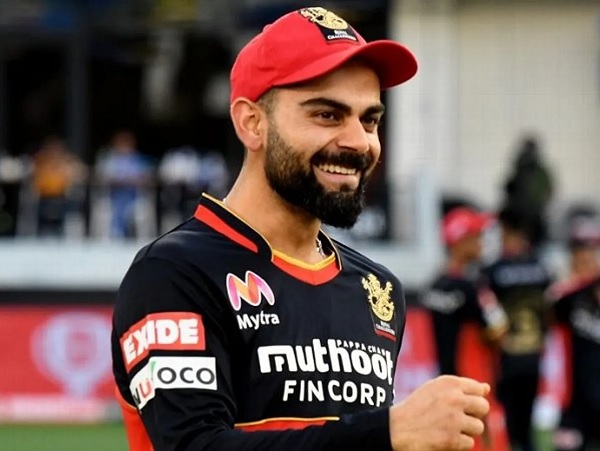 Though RCB has been considered as one of the strongest teams of the league, it has never won an IPL title and despite the fact that Virat Kohli is a great cricketer, he will go down as a captain who was not able to make his team win an IPL title. His form was a matter of concern for his team but in his last league match which RCB played against GT, Kohli played a superb innings of 73 runs (54 balls, 8 fours & 2 sixes).
It is quite important for each team that their openers play well if they want to win the important matches and recently the two openers of the IPL teams which have qualified for the play-offs got engaged in a funny banter.
Shubman Gill, the GT player, took to his official Instagram handle for the purpose of posting a promotional video and it was soon noticed by the former skipper of RCB Virat Kohli who took it as an opportunity to troll the young cricketer.
Here is the Instagram post of Shubman Gill:
Click to watch this video directly on Instagram
Virat Kohli wrote in the comments section, "padh ke boli jaa saara kuch" (Keep speaking everything after reading). The GT cricketer responded soon with, "Paaji yaad karke" (bro, after memorizing). To this, Virat hilariously reacts with, "Safed jhooth" (big lie).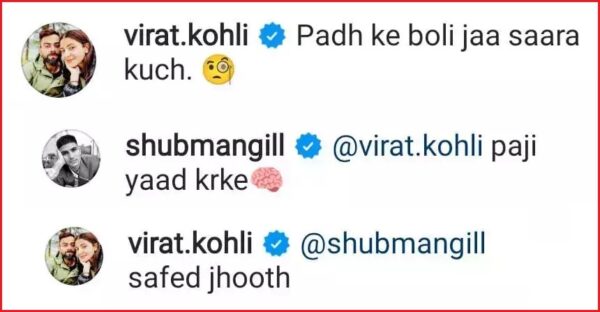 As far as the play-offs schedule is concerned, the first qualifier will be played today (May 24) between GT and RR at Eden Gardens, Kolkata, and the winner of this match will qualify for the finals straightaway which will be played on 29th May in Ahmedabad. The eliminator will be played tomorrow (May 25) between RCB and LSG at Kolkata's Eden Gardens. The second qualifier will be played on May 27 in Ahmedabad between the loser of the first qualifier and the winner of the eliminator and the team which will win this match will play in the finals against the winner of the first qualifier.
Can you guess which team will win the IPL this year or which is your favourite team to win the league? Share your views.