Bollywood & TV
Saif Ali Khan Apologizes After Facing Backlash For Saying Adipurush Will Justify Sita's Abduction
Saif Ali Khan, the Nawab of Bollywood, has been in news for all the wrong reasons in the recent past and he once again invited the wrath of netizens when he said that in his upcoming movie "Adipurush", the abduction of Sita will be justified.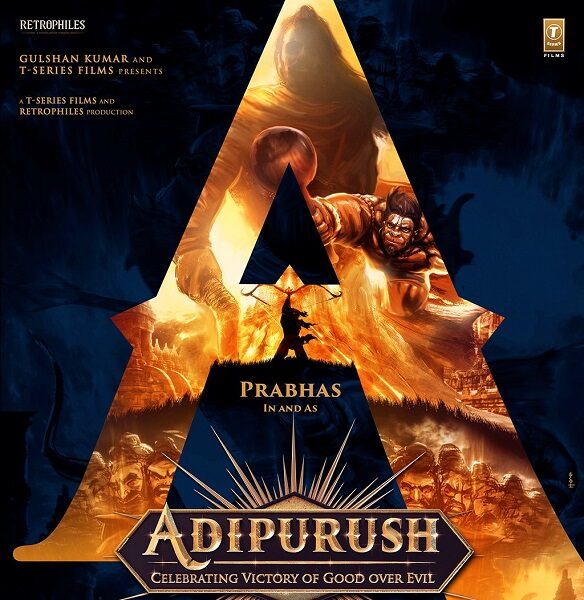 "Adipurush" is an upcoming movie which will be based on the Hindu epic Ramayan. The film will be directed by Om Raut and the lead role of Lord Ram will be played by Prabhas. Saif Ali Khan has been signed for the role of Raavan and recently while talking about the flick, he said that in "Adipurush", the humane side of Raavan will be shown and the movie will also justify the kidnapping of Sita as well as his war against Ram for taking the revenge for what Ram's brother Lakshman did to Raavan's sister Shurpanakha.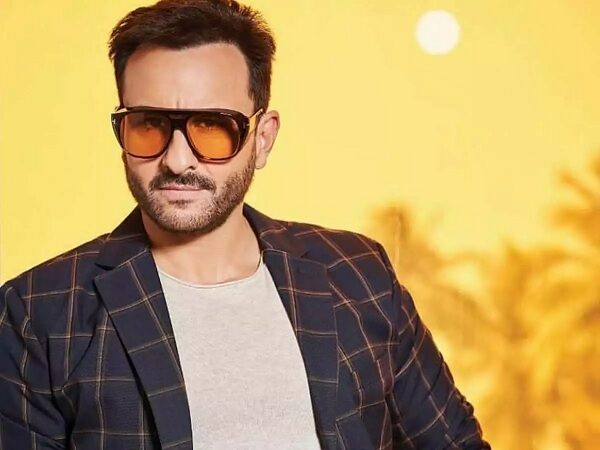 There are already many people who are against Saif playing the character of Raavan in the film and with this statement, he increased his problems manifold because there is no logic by which the abduction of a woman can be held correct. Soon Twitterati lashed out at Saif Ali Khan for such a derogatory and ridiculous statement:
#1
Please #WakeUpOmRaut and #RemoveSaifSaveAdipurush
m really hyped for #Adipurush but I don't accept someone who said that India didn't have history before the British. Saif Ali khan not acceptable.

Otherwise #BoycottAdipurush is the only option left.
@omraut pic.twitter.com/qDZo2s0okw

— Garv_Se_Hindu (@Raja76244061) December 5, 2020
#2
The only person bringing negativity and not at all suitable for the Role of Ravan is Saif Ali Khan !!

Take an action immediately and please kick him out of the Prestigious project of our entire Indian Cinema #Adipurush #WakeUpOmRaut @omraut @rajeshnair06 @RETROPHILES1 pic.twitter.com/doxOofePA9

— Prabhas 🌐 (@The_Tribbiani) December 5, 2020
#3
Dear Saif Ali Khan: Sita Or Not, Can A Woman's Abduction Ever Be Justified?
https://t.co/GBGI5OUgt2

— SheThePeople (@SheThePeople) December 5, 2020
#4
Some good alternatives for the role of Ravan are

1.Gopichand
2.Karthikeya
3.Rana Daggubati

They are much better Apt for the Role of Ravan than Saif Ali Khan and also They dont bring negativity to the movie like Saif Does #WakeUpOmRaut @omraut@rajeshnair06 @RETROPHILES1 pic.twitter.com/BFbfTCfxtT

— Prabhas 🌐 (@The_Tribbiani) December 5, 2020
#5
"Justification of war with ram" and "justification of abduction of sita" are two completely different statements.If what saif said is 2nd statement will have serious effects,So in any case there should be a clarity given from you at the earliest @omraut or remove saif frm d movie

— Prabhas fan (@april30th2021) December 5, 2020
#6
Twisting Facts !!!

Making the Villain Heros !!!

Making people runaway from Dharma !!

These morons have come with well planned strategy ? #SaifAliKhan pic.twitter.com/0ZXhxoBHGo

— Ganesh Shetti (@ganeshshetti202) December 5, 2020
#7
Okay so another blasphemous attack on our hindu mythology , saif now wants to justify "Sita's abduction by Ravana". Let's talk on ground not only Sita can any women's kidnapping and abduction is ever justifiable ? #BoycottSaifAliKhan#BoycottAdipurush#boycottprabhas #Bollywood pic.twitter.com/3jYoDUFYmO

— Aarush Chaturvedi (@AarushChaturve6) December 5, 2020
#8
While There Are Many Great Actors In India Who Can Potray Raavan Role, How Could You Possibly Go For Saif ali Khan @omraut ?? Now He Already Started Giving Statements Which is Creating Controversy about Prestigious Project of #Prabhas's #AdiPurush. #WakeUpOmraut pic.twitter.com/Bpwj2eRX97

— ᴘʀᴀʙʜᴀꜱ ʙᴏx ᴏꜰꜰɪᴄᴇ (@PbBoxOffice) December 5, 2020
#9
Enough of this bullshit. Already so-called historians distorted the real history and this moron saif is making it even more worse. "U justifying the evil as humane", Was so happy Prabhas being portrayed as Rama, now slowly loosing interest because of saif#WakeUpOmraut @omraut pic.twitter.com/OTVRbhJgYC

— Rebel ★ Stan™ (@RebelStarStan) December 5, 2020
#10
#SaifAliKhan kick out Saif Ali Khan from #Adipurush . Do you remember his interview after Tanhaji superhit. pic.twitter.com/MZsohPjtQS

— HaRsh_Paliwal_ (@HarshPaliwal04) December 5, 2020
#11
Om Raut sir.. you're only can save your movie #Adipurush from failure by not including #SaifAliKhan because if he participated in the movie, we will definitely boycott it. Think about it.

— 🌼MAR!AN🇪🇬SSR∞❤ (@ek__hasina__thi) December 5, 2020
#12
Saif Ali Khan wants to reimagine Ramayana to show Ravana as a good person & justify Sita's abduction. This is most disturbing & must be opposed.
Why at a time when states are struggling to deal with increasing kidnappings?

Maybe Saif's anti-Hindu family history can explain pic.twitter.com/vPYInRAd0e

— Gems of Bollywood (@GemsOfBollywood) December 6, 2020
#13
Let me get this straight -Ravan abducted Sita, a married woman without her consent, kept her in captivity.#SaifAliKhan claims his character will justify her abduction
& Liberals who keep crying over "unfair treatment" of Sita by Shri Ram are providing arguments in his support pic.twitter.com/Dnq7LdJtde

— Ranjan (@Ranjan_zeh) December 5, 2020
#14
We request you sir @omraut & @rajeshnair06 to remove Saif from Adipurush. A lead actor he shouldn't gives statement like that. Adipurush is prestigious project so please remove him from the film. This may lead lot of controversies. We hope you may respond in this. #WakeUpOmraut pic.twitter.com/z0uvyXTLJP

— Prabhas Memes (@Prabhas_Memes) December 5, 2020
#15
🙏🕉️ *We strongly condemn the attitude of #SaifAliKhan to glorify demon and abduction of Goddess Sita,* *It's a calculated publicity stunt for his film.* *We urge I&B Minister @PrakashJavdekar to act .#Adipurush should be banned* pic.twitter.com/RjVvGvEHmJ

— N.K.AGARWAL (@NKAgarwal1234) December 6, 2020
As the online slamming increased, Saif Ali Khan also realized that he committed a mistake and he issued an apology. He says that he has been made aware that a certain statement given by him has started a controversy and religious sentiments of some people have been hurt. He adds that he apologizes to everyone and withdraws his statement, adding that "Adipurush" is a celebration of good's victory over evil.
Some time ago, Saif Ali Khan announced that he will be writing his biography but later he stated that he is a little confused regarding this as he is not ready for the hatred that will come his way. Saif's mother Sharmila Tagore was a famous Bollywood actress and he had incited the online users by saying that he himself has been a victim of nepotism.
What do you think of the whole episode? Share your views with us.
Share Your Views In Comments Below