Bollywood & TV
Salman Gets Very Angry With Contestants For Getting Physical, Says He Will Throw Them Out Of House
Bigg Boss 12 is getting more controversial with each episode and contestants are seen indulging in heated arguments and nasty fights every other day. Even more disgustingly, some housemates don't care about laws and are not hesitating from getting physical or causing harm to themselves. Needless to say, this all gives rise to a chaotic, unpleasant and tensed atmosphere that can constantly be seen in the house.
In this week only, two contestants got warning from Bigg Boss during the police and prisoner task and they were no more allowed to be a part of that task subsequently. However, we got to watch almost the same scene during the captaincy task that took place two days later. In this, Saba and Srishty got physical and harmed each other as a consequence of which this task got cancelled and Surbhi-Romil remained the captains of the house for the next week as well.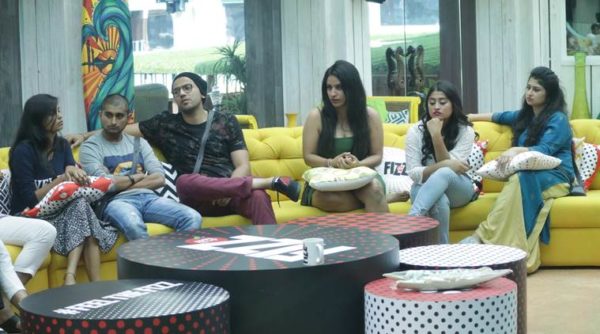 When it was the time to choose contestants (1 Single and 1 Jodi) who deserve to be in Kaal Kothri, Shivashish and Saurabh got maximum votes in Jodi while Srishty was voted in Singles. Once again all the contestants put up the matter of aggressive behaviour, violence, fights and getting physical and some mistakes on the part of these three contestants landed them in jail until the next order of Bigg Boss.
All the contestants seem to have scattered and everyone can be seen accusing, complaining and condemning others for something or the other. What's more, a rift appears to have created among Singles and the bond which united them so far is not that strongly visible now. This all chiefly started when Dipika took Sreesanth's name for mid-week eviction that shocked not only Sree but other contestants as well, especially Jodis who just can't stop criticising her for this. Even the former Indian cricketer is now against Dipika and very much upset with her due to which he points out her mistakes all the time. In the recent episode, we saw Neha and Karanvir discussing that Jodis are making attempts of separating Singles by playing games.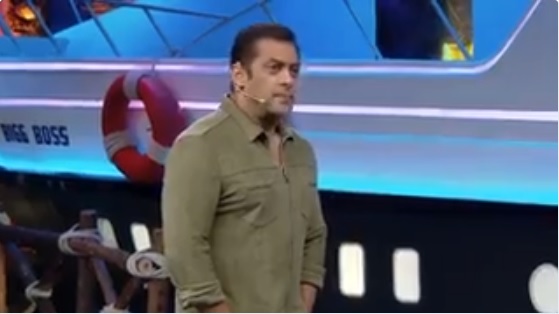 In tonight's Weekend Ka Vaar, Salman Khan will be seen scolding contestants for their unacceptable and aggressive behaviour that is making house not a place worth living. He will be heard saying that he does not want to be a part of such a show in which contestants keep on fighting and getting physical. Not only this, he also gives a warning to throw the contestants out of the house for this and goes on to say that if his decision is not acceptable on the part of Bigg Boss and he thinks that Salman is going against him and is wrong, he can throw him out.
Here's the video;
.@BeingSalmanKhan nahi kar sakte maaf @SrSrishty aur #SabaKhan ke violent bartaav ko, ready hain woh @biggboss ke bhi against jaane ko. Dekhiye aaj kya hota hai #WeekendKaVaar mein. #BiggBoss12 #BB12 pic.twitter.com/u8xHY5b1PP

— Bigg Boss (@BiggBoss) October 13, 2018
Let's see what happens in tonight's episode. Stay tuned for latest updates.
Share Your Views In Comments Below