Bollywood & TV
Salman Khan Avoids Talking About Tanushree And Nana Patekar Case. Twitterati Trolls Him Badly
Tanushree Dutta is the latest Bollywood actress to have joined the #MeToo campaign. She alleged Nana Patekar for se*ually harassing her 10 years back on the sets of Horn Ok Please and it created a sensation in the country.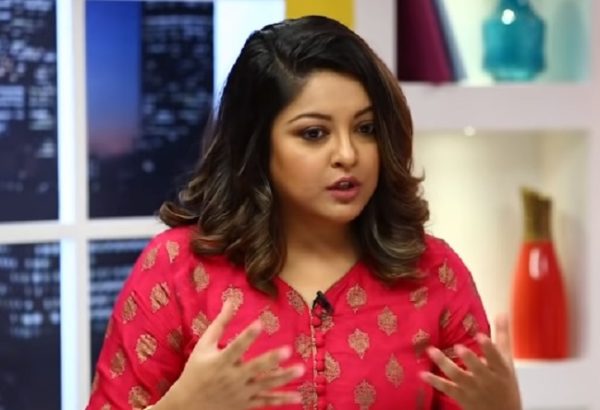 The allegations of Tanushree were serious especially when she said that nobody in the industry came to support her despite knowing everything. Recently during an event, Salman Khan was asked about it by a reporter. Salman didn't give a proper answer to the question and also tried to dodge it.
At first, he said that he doesn't know about the matter completely and then told the reporter that it's not a Bollywood related event so she should stick to the agenda. But seems like Salman didn't want to stop here. When the host asked media for more questions, Salman pointing towards a particular direction said jokingly, "Don't give the mike on this side, they take things in another direction"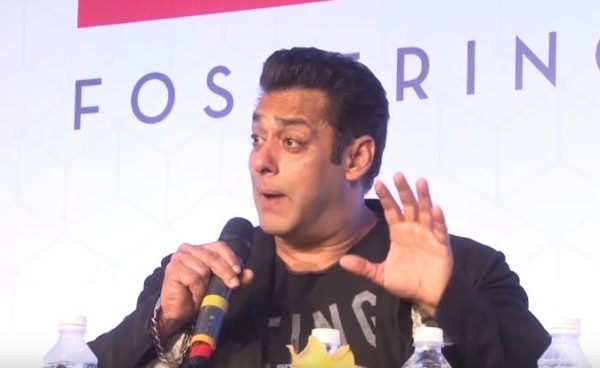 After this response to a burning topic like this, Salman has become a centre of trolling on Twitter. People are slamming him for his attitude towards the issue and the way he talked with the female journalist. Have a look at some reactions-
#1
This is Bollywood's version of #MeToo Here, stars and politicians join each other to back Nana Patekar, crack jokes and appear spineless. https://t.co/pfmrBkVX5h

— Kunal Purohit (@kunalpurohit) September 28, 2018
#2
All big names of Bollywood are silent on this. Others trying to prove her a liar. And these 'stars' are faces of many social campaigns!! https://t.co/4IqUbLdaSv

— Kadambini Sharma (@SharmaKadambini) September 28, 2018
#3
To them, questions must be scripted and answers optional. No sorry! We do not live by your answers and agenda. We live by our questions. @thakur_shivangi 🙋 https://t.co/2zmWe9VBxN

— Prerna Koul Mishra (@prernakaul) September 28, 2018
#4
Keep Asking.

We Need To Know The True Character of our Reel Heroes

— Pankaj Singh (@pankajsankrit) September 28, 2018
#5
Dear @KirenRijiju. Am unable to understand your mirth on the question of allegations of sexual harassment. As a cabinet minister, perhaps you may wish to explain why you were grinning from ear to ear when Salman was trying to bully the woman reporter? https://t.co/V5GR3XUIrP

— Rohini Singh (@rohini_sgh) September 28, 2018
#6
Sad and embarrassing, Salman and Amitabh did not speak up. Courageous question Shivangi. #TanushreeDutta

— MN (@mnarayannyc) September 28, 2018
#7
What a shame!!!!

Just for asking a realistic question, "Is section ko block karo!!!" and the filth there is laughing. #TanushreeDutta

— Amar Kadam (@Azad_amar) September 28, 2018
#8
If tanushree was from within industry- everyone from industry would have come in her support with play cards hanging on their neck. Like your courage and the way you confronted Salman when he tried to bully you. Keep the spirit 👍👏

— rajesh verma (@i_rajesh_hp) September 28, 2018
Don't you think Salman Khan needs to speak up on this issue really soon?
Share Your Views In Comments Below