Bollywood & TV
Salman Khan Finally Reveals That This Actor Is The Reason Why He Is Single On The Kapil Sharma Show
The Kapil Sharma Show is back, and people really could not be happier. A lot of people have claimed that the show forms an integral part of their weekends.
Kapil Sharma who got married recently made a massive comeback and the show is funnier than ever. Recently he had Salman Khan on the show and it was a laughter riot!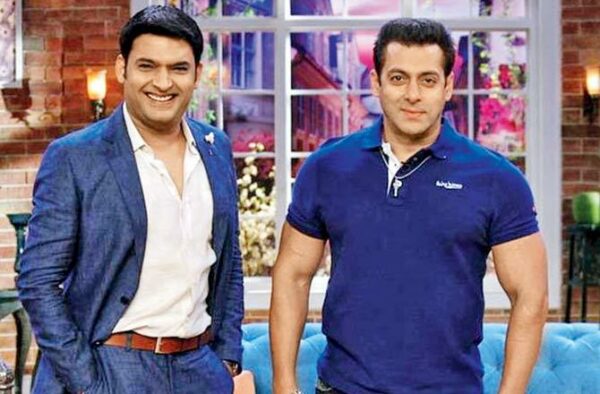 Based on a clipping from the episode, Kapil Sharma apparently asked Salman Khan why he is still single and when he plans to get married.
Salman Khan revealed that Sanjay Dutt is the reason why he has not gotten married yet. He then went on to narrate a hilarious incident, which convinced him not to marry.
Apparently, once Sanju baba was trying really hard to convince Salman Khan to get married, and he said that marriage was the best thing that ever happened to him.
But then, he got a call from his wife, and immediately left saying "Bhaijaan, ek second." This incident apparently convinced Salman Khan that he did not want to get married.
You'll have to watch the episode to find out what Sanjay Dutt actually said!
Share Your Views In Comments Below