Bollywood & TV
Salman Khan Heavily Slammed On Twitter For Showing Attitude Inside The Jail
The news of Salman Khan getting convicted in the blackbuck poaching case has shocked Bollywood celebrities and his fans to a great extent as the other four accused have been let free.
The case is 20 years old as the incident happened on the night of Oct 1-2, 1998 and it is said that Salman shot two blackbucks. After the verdict was given by the Jodhpur court, the "Kick" star was taken to Jodhpur central jail.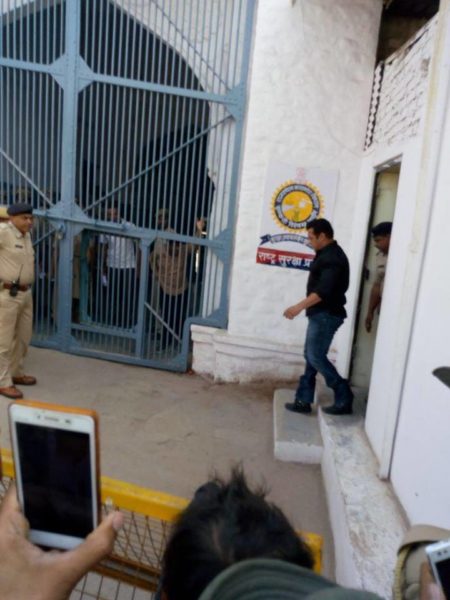 Social media sites, especially Twitter, got flooded with mixed reactions; while some were very sad that their superstar has been sent to jail, few others were happy with the fact that justice may be delayed but not denied.
A photo from inside the jail is going viral in which Salman Khan can be seen sitting on a chair with attitude. Needless to say, his posture shows that he's truly 'Dabangg'.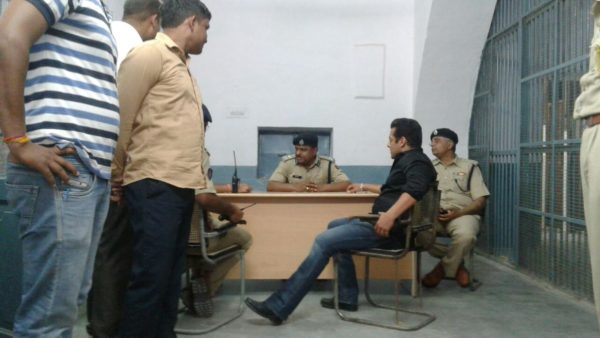 This irritated Twitterati and they slammed the actor for showing attitude despite being sentenced imprisonment for 5 years. Here are few selected tweets:
1.
Akad nhi gyi iski abhi bhi pic.twitter.com/vcUO4N72QL

— Baapji (@Baapjicool) April 5, 2018
2.
Fat ke hath mein a jayegi kal jab 5sal ki saja continue hogi

— prajakta vairagade (@AkBaap) April 5, 2018
3.
Horrible attitude is displayed in the way Salman is sitting in police station.

— Manoj Daftardar (@Vrisha_MD) April 6, 2018
4.
Wow .. he probably thinks that its just a joke and will get out tomorrow … look at the way he sits on the chair … #SaveIndianDemocracy and #SaveIndianJournalism

— Srini Gandu (@sriniTW123) April 6, 2018
5.
Rassi jal gayi magar madarjaat ka bal nahi gaya

— A (@A51475692) April 5, 2018
6.
Ancha hua sale ko sadne do jail mein janwaro ko Marta hai kutta

— prajakta vairagade (@AkBaap) April 5, 2018
7.
Saale Ek Pair Qabar Me Hai Kabhi To Honestly Bol De

— FAIZURRAHMAN (@faizurrahman143) April 5, 2018
8.
Salman Khan in jail? For how many minutes ? 🙄🤔 With this attitude ?#BlackBuckPoachingCase #SalmanVerdict
#SalmanConvicted pic.twitter.com/3gBHuhKvzf

— Seema (@Seema16496653) April 5, 2018
9.
धन ने धर्म को पैरों तले कुचला मेरी 15 वर्ष की पुलिस की सर्विस के दौरान किसी सजायाफ्ता कैदी को ऐसे कुर्सी पर बैठे हुए जैल में नहीं देखा

— Rameshwar Bishnoi 29 (@RameshwarBis29) April 5, 2018
10.
He is thinking its the set of Dabanng 3

— AV (@aveparala7) April 5, 2018
What do you have to say about Salman's sitting posture? Let us know your views.
Share Your Views In Comments Below