There is no denying the fact that even today Indian women have to face many problems in the male-dominated society and one of them is getting educated. In most of the Indian households when a girl is born, parents start accumulating wealth for her marriage purpose especially for dowry despite the fact that giving or taking dowry is a criminal offence in the present times.
Though the mindset of people has changed considerably, there are still many parents who don't give much importance to getting their daughter educated as they feel that at the end of the day, she has to handle the household and kitchen chores only after marriage. On the other hand, there are many Indian women who are setting examples by achieving success in their respective field of work and one such woman is actress Samantha Ruth Prabhu.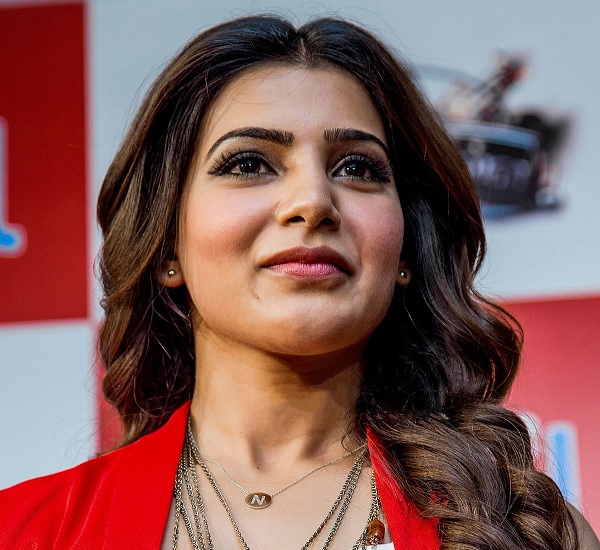 Samantha Ruth Prabhu is an Indian actress who is mainly known for her work in Tamil and Telugu movies and she has earned many awards and accolades for the superb performances that she has given. Recently, Samantha was in news because of her divorce with actor Naga Chaitanya and it is being said that she refused to take one-time alimony of Rs. 200 crore from her former husband. She was praised a lot by her fans for not accepting the offer of alimony as it speaks highly of her confidence, attitude and her will to be self-reliant.
Samantha is certainly one of the most successful actresses of the southern movie industry and recently she posted an important message for parents asking them to invest more in their daughter's education rather than her marriage.
Her Instagram story read, "Make your daughter so capable that you don't have to worry who will marry her. Instead of saving money for her wedding day, spend it on her education and most importantly, instead of preparing her for marriage, prepare her for herself. Teach her self-love, confidence, and that she can throat punch someone if she needs to."
Here is the post: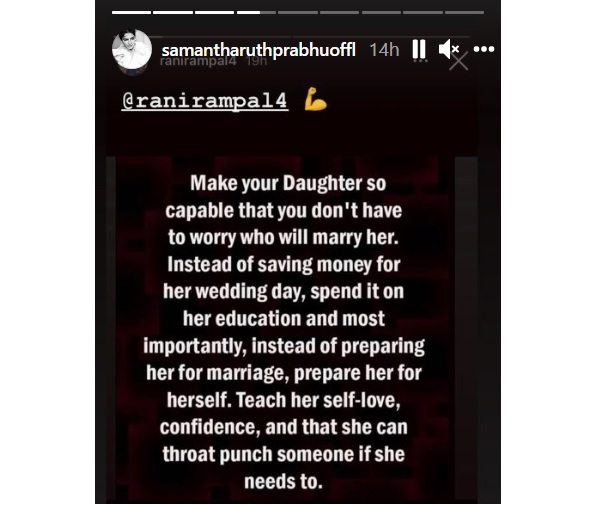 We completely agree with Samantha Ruth Prabhu that we should focus on making girls educated and self-dependent and confident instead of teaching them to rely on others!