Sports
Sanjay Manjrekar Again Gets Trolled For His Sickening Tweet
The league matches of ICC WORLD CUP finally comes to an end. On Saturday South Africa played against Australia and they beat Australia by 10 runs in the final league game of the tournament in Old Trafford.
South Africa spoiled Australia's semi-final plans and send them into the semi-final against England in Birmingham. India to play New Zealand in Manchester on Tuesday. Imran Tahir, Faf Du Plessis and JP Duminy were the stars of the night.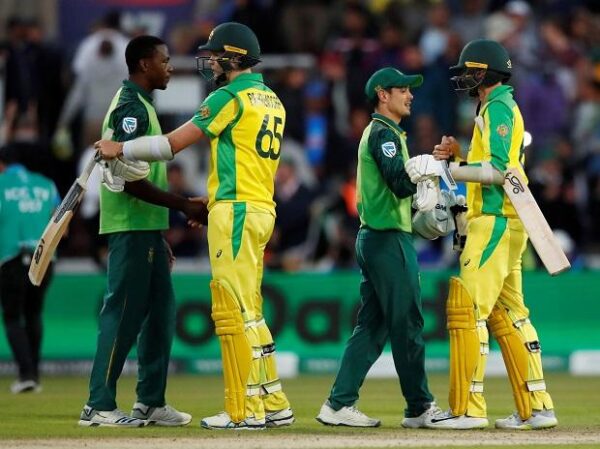 South Africa scored 325 runs off 50 overs and Australia was all down with 315 runs. Twitter was busy lauding the victory of South Africa and the strong fight put by Australia. Lately, former Indian cricketer Sanjay Manjrekar who has been under the limelight throughout the ongoing ICC World Cup 2019 for his biased commentary. It has been years that Sanjay has picked up the mic and working as a commentator.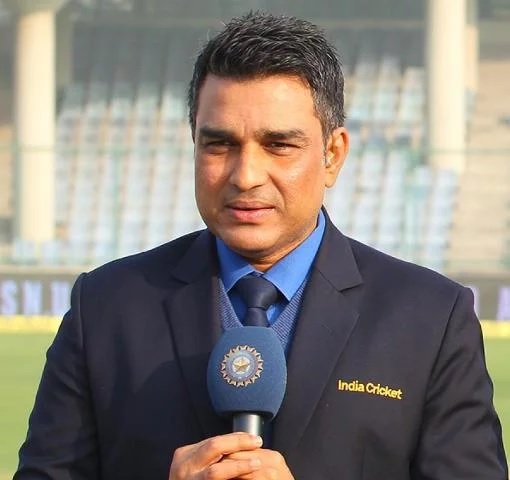 Over these years, Manjrekar was heard on many special occasions in the mega cricketing event. But the fans are definitely not pleased with for his biased commentary. Sanjay Manjrekar was again hilariously trolled by netizens for his tweet over South Africa's victory.
India have won 7 matches so far in this WC. But their best result is SA beating Aus.👍👍👍#INDvNZ

— Sanjay Manjrekar (@sanjaymanjrekar) July 6, 2019

See how netizens reacted to Manjrekar's tweet:
#1
You are @sardesairajdeep of cricket …

Good @imVkohli & team don't give a damn to your warped views.#sore

— Yatin 🇮🇳 (@indodrive) July 6, 2019
#2
— Rahul (@Rahul39282686) July 7, 2019
#3
@RaviShastriOfc क्या आप इस घनचक्कर से सहमत है…

तभी साला 90 में हम डरपोक टीम कहलाते थे,ऐसे ऐसे फट्टू जो भरे पड़े थे!

— अट्टापट्टू (@AttapatuMalinga) July 7, 2019
#4
The best result was Jadeja tweet reminding you of your Aukaat.

— Anurenuyatokada (@Shrishriek) July 7, 2019
#5
@BCCI remove this man from commentary he is really a verbal diarrhea

— Mayur Indian🇮🇳🇮🇳🇮🇳 (@Mayurgoakar) July 7, 2019
#6
Says the Man who came from Father's quota and won only two man of match and one was against Zimbabwe…..
Why is this 90s poor cricketer jealous of today's super Rich cricketers

— Mayur Indian🇮🇳🇮🇳🇮🇳 (@Mayurgoakar) July 7, 2019
#7
Har roz gaali khana zaroori hai kya? What a rubbish tweet!!

— Mohammed Ibrahim Farooqui (@iBM1105) July 6, 2019
#8
For a below average player like you, mercy of others is most needed talent. For champions like @imVkohli's team. Any opponent is just an opponent whom they can beat. #WC19 #WorldCup2019

— पंडित (@subah_e_banaras) July 6, 2019
#9
Shameless twat. That's your favorite result!? Not beating Australia, Pakistan, South Africa???!!!! This is what you are. Celebrating others inefficiencies instead of taking pride in our own well earned success! #CWC19 #TeamIndia @imVkohli @imjadeja @ImRo45

— Vin Sinners (@vinsinners) July 7, 2019
#10
How do you always manage to make things sound worse than they are? 😂

— Virtuous troll 🇮🇳 (@Warm_Apple_Pie) July 6, 2019
Sir, do start appreciating the Men In Blue!
Share Your Views In Comments Below