Without a doubt, Ranbir Kapoor starring "Sanju" was one of the most anticipated movies of the year with which fans and makers had high expectations. The movie is based on the life story of Bollywood actor Sanjay Dutt and people just couldn't wait for the flick to release after watching its amazing trailer.
The film has constantly been making headlines for some or the other reasons which in turn worked in its favour and people became more curious and interested in Sanjay's biopic.
Story and Screenplay
As we all know that "Sanju" is the biopic of Sanjay Dutt, all the episodes of his life have been depicted in a heart-touching way. It is the perfect blend of drama, laughter and emotion; if it makes you laugh, you won't be able to stop yourself from crying too at certain scenes. Dutt's life has been full of ups and downs and from being one of the most successful actors of his time to imprisonment and adverse effects of drugs, he has seen it all.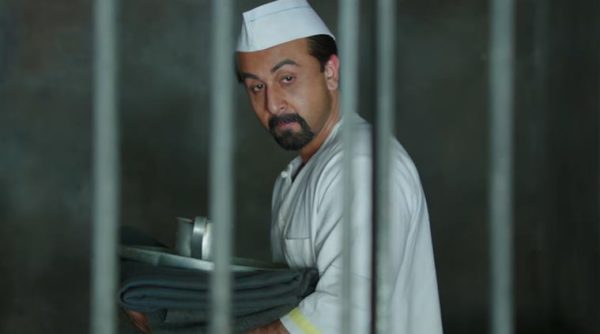 He lost his mother at an early age and resorted to drugs which ruined his life as he became addicted to it. The darkest phase of his life was when he was arrested for possessing an AK 56 which was given to him by underworld don Abu Salem when the latter came to his home.
Sanjay's name came in front of police during the investigation of 1993 Mumbai Blast case and Terrorist and Disruptive Activities (Prevention) Act or TADA was imposed on him. However, now the court has found that he is not guilty but innocent and he took the gun only for self-defence so he was punished for possessing arms illegally and not for conspiring against the country.
Other than Ranbir, the movie stars Paresh Rawal who is essaying the character of Sanjay's father Sunil Dutt while the role of his mother Nargis has been played by Manisha Koirala. Dia has portrayed Sanjay's wife Manyata, Karishma Tanna has depicted Madhuri Dixit's role and Salman's character is portrayed by Jim Sarbh. Other than these actors, Sonam Kapoor, Vicky Kaushal and Anushka Sharma are also seen in the flick.
The screenplay has been written by Rajkumar Hirani and Abhijat Joshi. Even though portrayal of the story has been done flawlessly, there are chances of improvement in the screenplay and it could have been a little better.
Performances and Direction
"Sanju" has been directed by Rajkumar Hirani who is indeed a gem in the field of direction and knows how to describe emotions on the screen with perfection. In fact, it won't be wrong to say that he has set the standard of biopics very high with his work and matching it will be difficult for any moviemaker now.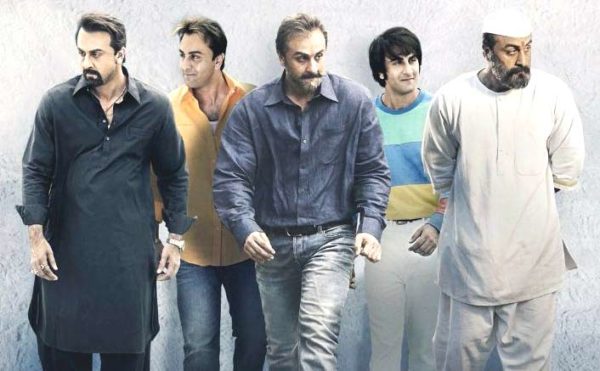 Talking about the performances, Ranbir has given award-winning performance and elevated his level in acting greatly. He looks like Sanju, he behaves like Sanju, he acts like Sanju; not even at one point you would realize that you are not watching Sanjay but Ranbir; yes he is that incredible! Paresh Rawal, Manisha Koirala and Vicky Kaushal have also nailed it with their acting skills and we are sure that "Sanju" will break many blockbuster records!
Rating – 4/5