Sports
Saqlain Mushtaq Speaks On Sachin Tendulkar Vs Virat Kohli Debate, Calls This Player The Biggest
Sachin Tendulkar is undoubtedly one of the best cricketers of all times and his popularity hasn't dipped even a bit despite the fact that he took retirement almost 10 years back. Virat Kohli has also achieved the status of being the greatest of all times because of his superb performances over the years and there have been many instances when comparisons have been made between Sachin and Virat but this debate doesn't seem to end any sooner.
While fans of both the cricketers have their own opinions in this regard, recently the former Pakistani cricketer Saqlain Mushtaq opened up on the matter.
The former Pakistani spinner does not hesitate in saying that it is not just he but the whole world agrees with the fact that there is no batter bigger than Sachin Tendulkar. He further states that everybody gives the example of Sachin when it comes to giving any copybook example of any shot. While talking about Virat Kohli, Saqlain Mushtaq says that though Virat is a legend of the modern times, Sachin has faced very difficult bowlers in his playing days.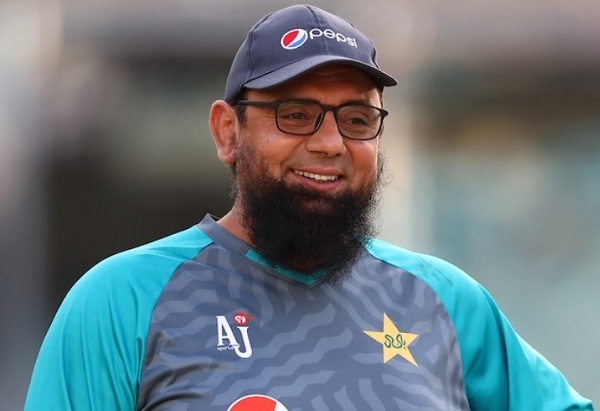 While speaking on a podcast, Saqlain Mushtaq asks whether Virat Kohli has faced the big names and clever bowlers like Wasim Akram, Shane Warne, Muralitharan, Courtney Walsh, Courtney Ambrose, etc. Saqlain says that nowadays there are two types of bowlers – one who can stop the batters and the second type is of those bowlers who know how to trap the batters. He further states that those big bowlers knew how to do both the things, especially how to trap the batters.
He also talks about the comparison between Virat Kohli and Babar Azam and says that though Babar Azam still has to cover a long way in order to get compared with Virat Kohli yet the cover drives of the current Pakistani skipper are better than the cover drives of the Indian cricketers in terms of beauty and technical aspects.
Do you also agree with Saqlain Mushtaq that there is no batter bigger than Sachin Tendulkar? Let us know your opinion.
Share Your Views In Comments Below