Bollywood & TV
Sara Ali Khan Confesses She Wants To Date Vijay Deverakonda On Koffee With Karan, Vijay Reacts
One of the most popular talk shows Koffee with Karan is back on our screens and it is getting mixed reactions from audiences. While Ranveer Singh and Alia Bhatt appeared on the first episode of the show, Sara Ali Khan and Janhvi Kapoor appeared on the second one.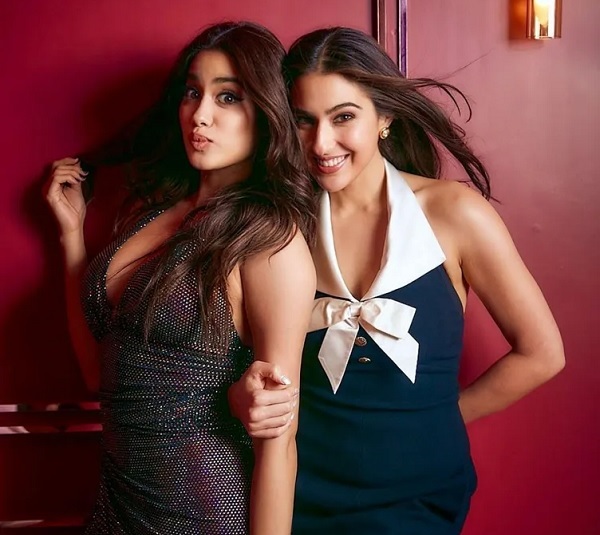 The promo of the episode created a lot of excitement among viewers especially when Sara Ali Khan reveals that she wants to date southern superstar Vijay Deverakonda.
The promo shows Karan Johar asking Sara to name a person from the industry whom she wants to date, initially she refuses to take a name but later on she blurts out 'Vijay Deverakonda'.
Here's a video in this regard:
For More Videos, Subscribe Us Now
Click to watch this video directly on YouTube
This has made many people speculating about Sara and Vijay and now the southern superstar has reacted to it too.
Vijay Deverakonda posted an Instagram story, which featured Sara in a still from the show and wrote, "I love how you say 'Deverakonda'. Cutest. Sending big hugs and my affection. Sara-Janhvi"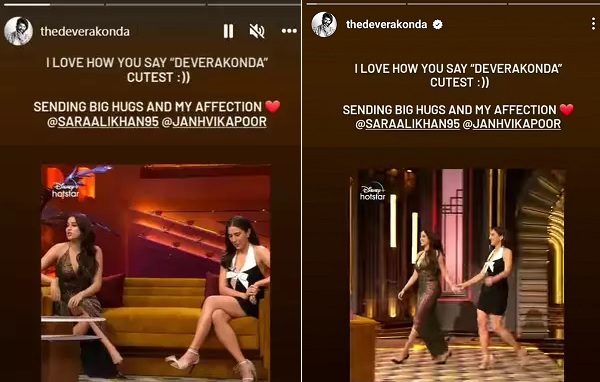 In the promo, Karan is also seen asking Sara, "One reason why your ex is your ex" and Sara responds with "Because he is everyone's ex" which leaves Janhvi in splits.
Earlier during an interview, Karan Johar stated that he calls the couch as the couch of manifestation. He added that he told Kriti Sanon that during an episode, Katrina Kaif said that she would look good with Vicky Kaushal and now they are married, Sara Ali Khan said that she wanted to date Kartik Aaryan and they dated each other and Alia Bhatt talked about Ranbir Kapoor in multiple seasons and now they are married too and are having a baby as well. He goes on to say that this is really great the couch has been instrumental in manifesting so many relationships.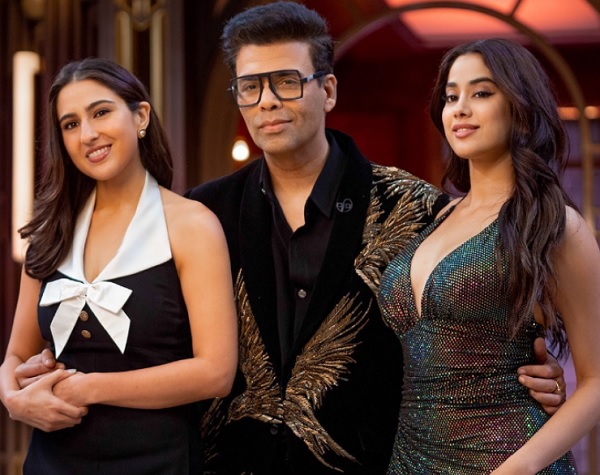 After appearing in KJo's show in the earlier season, Sara Ali Khan and Kartik Aaryan worked together in "Love Aaj Kal" and also dated each other, however they always remained mum on this matter. Many fans are hopeful that Sara Ali Khan and Vijay Deverakonda may date each other now but only time will tell whether it will happen or not.
Share Your Views In Comments Below