Sports
Sarfaraz Ahmed Slammed For Saying 'Abey kaale, teri ammi aj kaha baithi hai?' to Phehlukwayo
The Pakistani skipper and captain, Sarfaraz Ahmed may be in trouble for his racist comments on field in the match versus South Africa.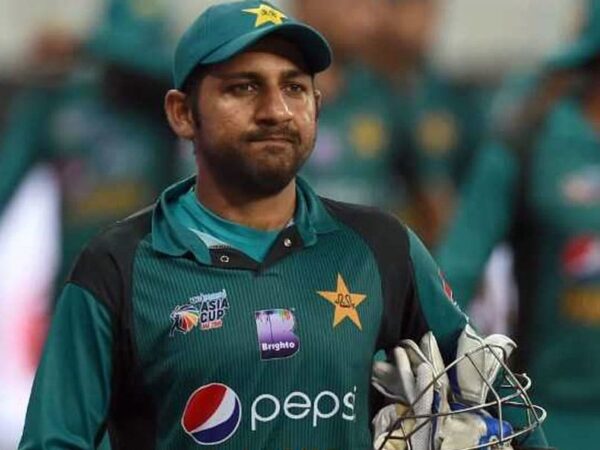 He reportedly screamed at South Africa's Phehlukwayo and called him "kaale" which is a comment on his skin colour. This comment was caught on sound, and ever since it has gone viral.
When Phehlukwayo reached his 50, Sarfaraz screamed "Abey kaale, teri ammi aaj kahaan baitheen hain? Kya parwa ke aaye hai aaj?"
Watch the video here:
Abe Kale teri Ami kahan bethi hen kya parhwa ke aaya hai – Sarfu Bhai 😂 pic.twitter.com/SzW7xioCZK

— Shivam Aks (@AksShivam) January 22, 2019
Thankfully, the South African player did not quite understand what was happening or did not even realise what was being said to him. But nevertheless, we simply cannot pardon such offensive comments.
Check out how social media reacted to it:
1.
Obviously he is being total moron, and I'm sure ICC will take notice of this, I was laughing on the stuff he said after first couple of words. #SayNoToRacism

— Hassan (@iamhassan9) January 22, 2019
2.
Sarfraz may have just pulled off a Pandya here.

— The Goan Patiala 🥃 (@TheGoanPatiala) January 22, 2019
3.
He called him "Black / Blacky?" "Where's your mom is sitting today what have you asked her to pray for you" as he was being lucky with aerial shots and edges. But he started his sledge with racist slur.

— Hassan (@iamhassan9) January 22, 2019
4.
For him to say that is disgusting especially as a captain. What kind of leadership is that. He has definitely cross a line here. This is sledging gone wrong.

— thandeka (@thandeka350) January 22, 2019
5.
The most hated in Pakistan right now Hassan bhai ❤️🤗

— Subham (@subhsays) January 22, 2019
6.
racist comment.. might get into trouble.. Hardik is facing that after making sexist and racist comment.

— Raman Singh (@RamanSinghVK2) January 22, 2019
7.
Cheating match fixing and now racism.

Well done Boys

— Toshi (@Coco_Shifu) January 22, 2019
8.
Sarfraz bhai ap khud kon se goray hein 🙊😂

— عمارہ 🇵🇰 (@ammarah30) January 22, 2019
What do you think about this?
Share Your Views In Comments Below