Lifestyle
Say Goodbye To Geeky Frames And Buy These Stylish Glasses
In the past, wearing eyeglasses was considered as a defect in an individual's personality. No wonder it was this way, as glasses then were bulky and downright boring! But thank god, things have changed. And eyeglasses got a stylish makeover. In today's fashion-forward world,  you now have all kinds of stylish spectacles in different shapes, sizes, styles and colours available. Sigh!
So, if you feel geeky or nerdy with your old frames, then it's time that you probably say goodbye to your current pair and consider buying a stylish one. Yes. Eyeglasses are now readily available online, and some retailers even provide you with the option to try eyewear online virtually.
(Image Source: Shutterstock)
To help you get started, here we have listed a few pairs of stylish spectacles that can instantly add a fresh appeal to your face. So, have a look at these and do away with your dull 'chashmish' look:
 Bring it on!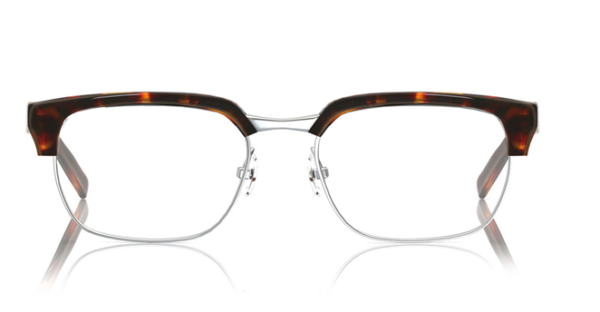 Gun-Metal Brown Rectangle Rimmed Eyeglasses
https://www.titaneyeplus.com/gun-metal-brown-rectangle-rimmed-eyeglasses-from-titan-t2295b1a1.html
If you want to give the usual rimmed eyeglass styles a miss, then consider these gun-metal brown glasses that carry a unique look. This pair of stylish spectacles has a refined and classy look to it and will help you take your style quotient a notch higher. The upper bridge of the frame has a classy appeal and is a perfect option to consider if you want to stand out and make an impression.
 Glam it Up!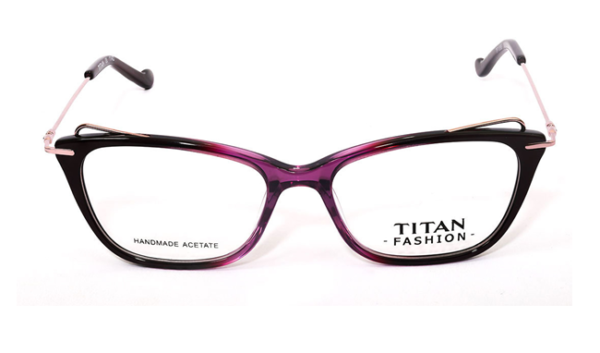 Purple Cateye Rimmed Eyeglasses
https://www.titaneyeplus.com/purple-cateye-rimmed-eyeglasses-from-titan-tf1088wfc1.html
Cateye frames have a stylish streak to them and coupled with a touch of purple to it, what you get is an attractive pair of eyeglasses for yourself. Yes, this pair will help you shed your simpleton or nerdy look and will bring out your inner diva. Stylish spectacles in cateye styles also come in many other exciting colours, so if purple is not your colour, go for some other refreshing shade.
 Classy in Cateye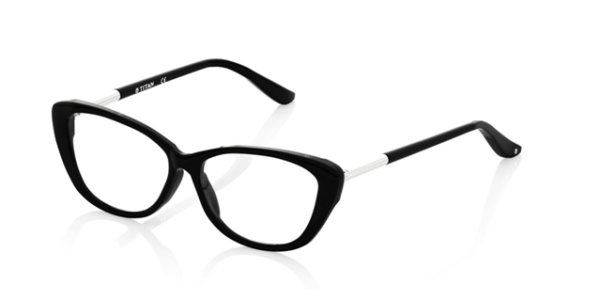 Black Cateye Rimmed Eyeglasses
https://www.titaneyeplus.com/black-cateye-rimmed-eyeglasses-from-titan-t2300b1a1.html
If you want cateye glasses but want to keep your look on a minimalistic side, then these stylish spectacles in a combination of black and metal finish will fit the bill. Such a pair will especially complement your professionaloutfits, as they have a striking 'boss-lady' appeal to them. These eyeglasses will grab attention to your facial features and will help others see you in a fresh light.
 Simple and Stylish!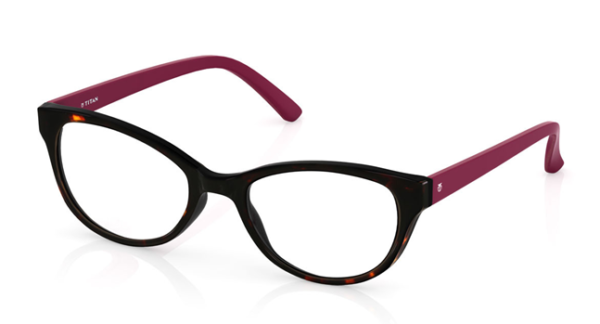 Black Yellow Oval Rimmed Eyeglasses
https://www.titaneyeplus.com/black-yellow-oval-rimmed-eyeglasses-from-titan-t2111a1a1.html
The right colour combination can add a fresh exuberance to your facial features. This pair of stylish spectacles in a combination of black and purple is perfect if you're looking for something sombre yet lively.With oval glasses, these spectacles have a fun and quirky look and will help you get away from the geeky look. Also, you can wear these glasses with both your professional attires and casual dresses, as this has a flexible appeal to it.
Leave Your Mark!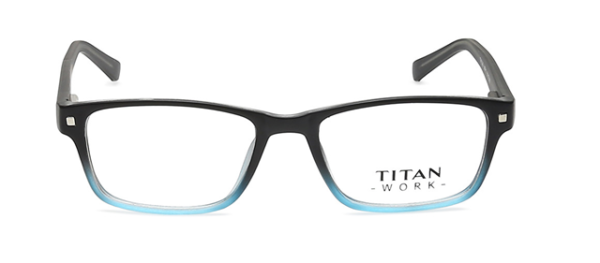 Black Rectangle Rimmed Eyeglasses
https://www.titaneyeplus.com/black-rectangle-rimmed-eyeglasses-from-titan-tw1048mfp1.html
If you want rectangle-shaped eyeglasses, then this one in a shade of black, along with a tint of blue, is an excellent option to consider. Stylish spectacles such as these come in a myriad of contrasts, and each of them can liven up your face immediately. However, rectangle rimmed glasses can sometimes be heavy on the face, so make sure to buy a lightweight frame to wear it comfortably for longer durations.
 Recreate Your Personality with Stylish Spectacles
When there's so much variety in eyeglasses today, why should you wear geeky frames? Pick a pair of stylish spectacles that fit your style quotient and bring out the best in you. Find an exciting range of eyewear frames with reliable retail brands like Titan Eye Plus that provide durable and trendy products. When you shop online through their website or by visiting their store, you can be assured of receiving dedicated customer support services that even extend after-sales. To offer your eyes extra protection, you may even choose from their range of UV protected and polarized glasses.
Replace your geeky frames with stylish spectacles and get compliments aplenty!
Share Your Views In Comments Below