News
SC Has Allowed Dance Bars In Maharashtra Under Strict Regulations, People Are Not Too Happy
In 2016, laws had been imposed which laid down strict regulations and norms for the functioning of dance bars in Maharashtra.
Now the Supreme Court has stated that there will not be a total ban on the dance bars, however, there will be strict regulations in place.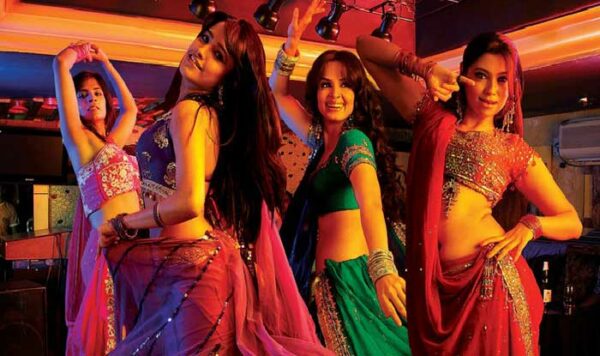 For instance, there will be no CCTVs at the dance bars, however, alcohol will be allowed. Similarly, customers will be allowed to tip the dancers but they are no longer allowed to throw cash at them.
Moreover, the timing of the functioning of dance bars has been decided between 6 to 11.30 pm. Twitterati are divided in their opinions with respect to these regulations.
A lot of people are saying it is shameful. Check out what they have to say:
1.
SC has given verdict to start dance bar in Maharashtra with logic 1 lac people are affected due to ban.why not Goa mining? when 3 lac dependents are struggling to save their livelihood.

— Dattaram (@Dattara97971741) January 18, 2019
2.
SC-Mumbai dance bar, The top court said Maharashtra "can't just ban dance bars by trying to regulate them". The court struck down rules like such establishments can't come up near temples or schools and the owners should be of a "good character". How about one next SC Judge Home?

— Venkatarayalu Kumar (@Kumarvgm) January 18, 2019
3.
@SupremeCourtFan – what the basic thinking of SC for dance Bar- all people dont want dance bar in Maharashtra, why supreme court is forcing and y its starts for few businessman. " Supreme courtche doke thikanvar aaheka ?

— WARRIOUR (@MARATHAWARRIOUR) January 18, 2019
4.
Livemint: Easier Maharashtra dance bar norms may boost liquor sales. https://t.co/TtWwCI7WFz

Kya Zamana aa gaya, aaj kal Gunahgaron/Evil doers ko insaaf mil raha hai. Unko Judge ki taraf se aur protsahan mil raha hai!!!!!!!!

While the Govt was right to curb them.

— Shia Channel News (@shia_channel) January 18, 2019
5.
#DanceBarsBack very unfortune..wonder why only Maharashtra wants dance bar in entire country

— BhavikP (@mailbox2708) January 17, 2019
6.
the maharashtra govt started dance bar …it's shame….horrible
R.R. aba Maharashtra remember you

— jaymangal j patil (@jaymangaljadhav) January 17, 2019
7.
Govt of Maharashtra is in favour of dance bar that's why Maharashtra govt not clear his stand as reason supreme court allowed dance bar with condition and no need to oppose dance bar,let it be there are many issues which is to be focused.

— Mohd Rashid Kadri (@MohdRashidKadr1) January 17, 2019
8.
@news18dotcom This is how our judicial system work. 1. Women empowerment 2. Gender equality.( sabarimala) https://t.co/a98yMsg9iz to Use Women.(Maharashtra Dance Bar). Think it over…… https://t.co/al9dO8pX79

— Murali (@Murali76133156) January 17, 2019
9.
SC had time for dance bar verdict but dont have time for ram mandir, NH hearing, various corrupt cases as they are busy formulating rules and regulations for opening dance bar in maharashtra.

— rajagopalan (@rajagopalan8) January 17, 2019
What do you feel about this?
Share Your Views In Comments Below