Entertainment
See Honey Singh Getting Trolled In The Following 15 Pictures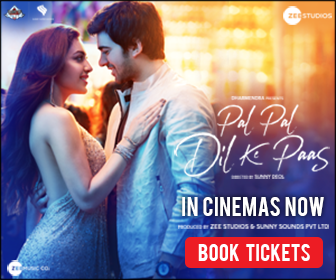 Some of us love him, some of us hate him but anybody can't ignore him. We listened to his songs at least once – this is a statement which is 100% correct. I also love his songs but trolling him feels as good as trolling Alia Bhatt. I know many of you are die-hard Honey Singh fans and as I told before I'm a very big fan of him too but I hope those die-hard fans will also take this sarcastic pictures lights. Enjoy the humor, don't get offended please. I made all this pictures myself. Hope you all like the following pictures –
1. I Don't Know Why He Uses Sun-Glasses At Night All The Time –
2. He Sings "Brown Rang", "Blue Eyes" And "Bournvita" And Dreams To Win A Grammy –
3. He Recently Got Admitted To Idea Internet Network(IIN) –
4. Prof. "Viru Sahastrabuddhe" or "Virus" Doesn't Seem To Like His Lie –
5. I Really Like Lamborghinis But It Seems That He Does Have An Obsession Over Lamborghinis –

6. Meanwhile CIA, US Navy Seal, MI6 – All Foreign Intelligence Services Will Question Honey Singh As They Didn't Understand Anything But The Word "Bomb".
7. You'll Call Him "The Eminem Of India" And Expect Not Have Some "Gyan" By Alok Nath?
8. Izaat Kaha Hai Bhai ?

9. "Back" Ki Yaad Dilata Hai Chadarmodh?
10. The Truth Has Been Spoken
11. Aur Kuch Steps Dekhna Hai?

12. Affair Karta Hai Saale?
13. Can Be Harpic Also
14. Jitne Bhi Award Hai Isko Dedo, Gaana Bandh Tab Shayad
15. Point To Be Noted

Did you like these pictures? Any trolling picture from any of you will be appreciated.
Share Your Views In Comments Below