Sports
Sehwag Reveals A Story About Virat Kohli When They Played For Delhi & Very Few People Know It
The Indian cricketer Virat Kohli who is undoubtedly one of the greatest of all times is in a great form in the ongoing ICC T20 World Cup 2022 which is being played at Australia. He has scored three half-centuries in the tournament and there is no denying the fact that he has significantly contributed in India's entry in the semi-finals. The cricketer turned 34 recently and needless to say, Virat Kohli needs to perform superbly if India has to win the T20 World Cup.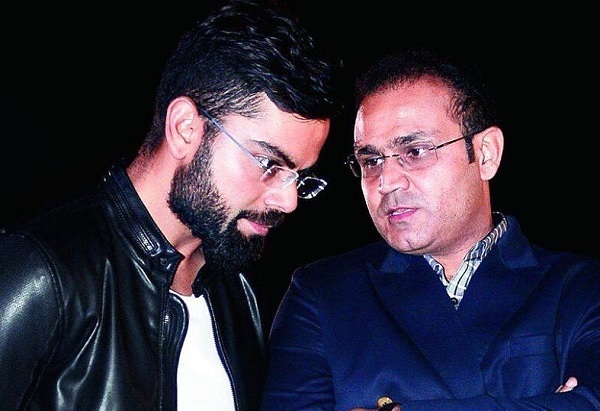 Recently, the former Indian cricketer Virender Sehwag talked about the time when he came to know about Virat Kohli for the first time as they both played for Delhi in the domestic circuits. While speaking on a show, Sehwag stated that he came to know about Virat when Ajit Chaudhary was their assistant coach in the Ranji Trophy. Viru paaji said that Ajit Chaudhary was Kohli's coach in U-16 and U-18 and Virat played under his guidance. As per Multan Ka Sultan, Ajit told him that one new player whose name is Virat Kohli is coming and he would certainly play for the country.
Virender Sehwag recalled the times when he and Virat played together for Delhi, he said that they were playing a T20 tournament for Delhi when Kohli played a shot on backfoot and the ball went between the long-on and long-off and both the fielder were not able to stop the ball. Nawab of Najafgarh added that it was the time when he felt that this boy has something special in him.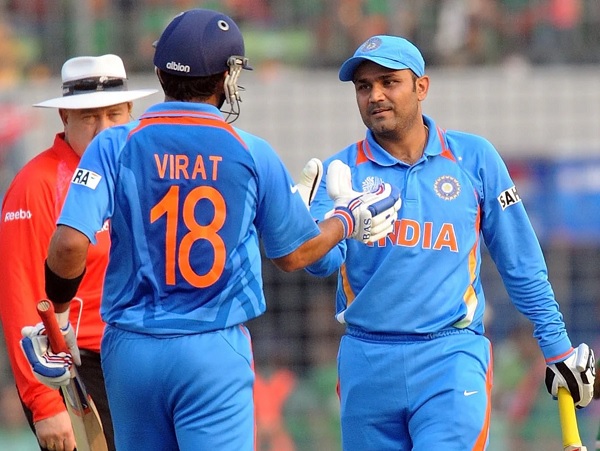 Sehwag and Virat played together for India as well for quite few years and they were also a part of the Indian squad which won the ICC ODI World Cup 2011 which India won under the leadership of MS Dhoni.
As far as the ongoing ICC T20 World Cup is concerned, the Super 12 stage got over yesterday and the four teams which have entered the semi-finals are New Zealand, England, India and Pakistan. The first semi-final will be played between New Zealand and Pakistan on Nov 9 at Sydney Cricket Ground and the second semi-final will be played between India and England on Nov 10 at Adelaide Oval.
Which two teams do you think will be playing the finals on 13th Nov 2022 at Melbourne Cricket Ground?
Share Your Views In Comments Below