Sports
Sehwag Reveals Why India Dominates Pakistan In ICC Events & You May Agree With Him
The Indian cricket team will be playing its first match in the ICC T20 World Cup against its arch-rival Pakistan and the cricket fans across the border are very hopeful that this time their team will make their dream of beating India in the World Cup a reality. In the history of the World Cup, India has dominated Pakistan completely as in the T20 World Cup, India has a track record of 5-0 while in the ODI World Cup, India and Pakistan have come face to face seven times and each time, India has emerged victorious.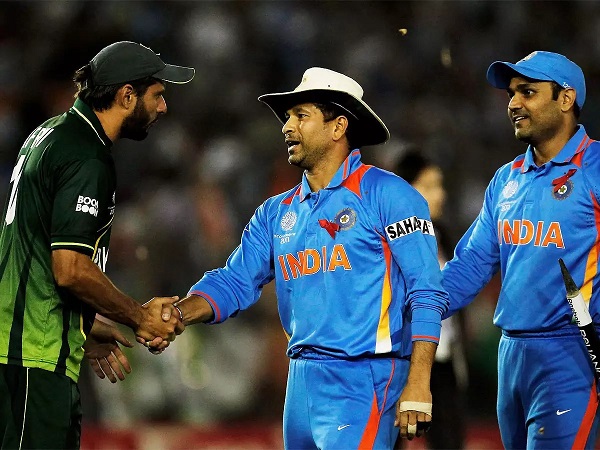 Recently, the former Indian cricketer Virender Sehwag appeared on a show of a news channel and he revealed the reason behind India's supremacy over Pakistan in the World Cup events. Viru says that the Indian players are better in regard to handling pressure in comparison to their Pakistan counterparts and the Indian side also refrains from making big statements like the Pakistani side and instead focuses more on the preparation. Virender Sehwag was referring to the statement made by a Pakistani news anchor who stated, "Pakistan tareekh badal denge" (Pakistan will change the date).
Sehwag adds that if he talks about the 2003 or 2011 World Cup, he can easily say that the Indian squad was under less pressure as their position in the World Cup was better than Pakistan. He feels that the Indians don't make big statements because they are better prepared and if a team is better prepared, the result is already known to them.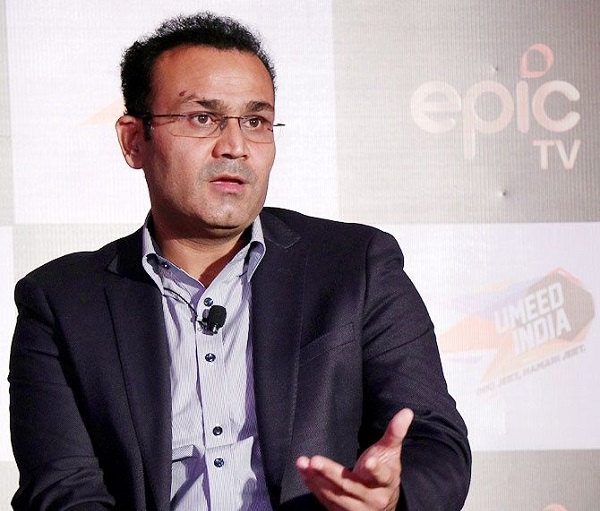 Talking about the present Pakistani side, Sehwag states that Pak has quite a good number of match winners such as Babar Azam, Mohammad Rizwan, Shaheen Afridi and Fakhar Zaman. Nawab of Nazafgarh is of the opinion that Pakistan has a better chance of beating India in T20 as it is unpredictable and even one player can change the game in few balls but Pakistan has less chances of defeating India in ODIs as they may not be able to play that well in the longer format.
Talking about the ICC events, Pakistan has defeated India only once and that happened in the 2017 ICC Champions Trophy finals. Let's see whether India manages to maintain its successful track record or Pakistan manages to break the jinx on Oct 24.
It is going to be an exciting clash between India and Pakistan so are you ready to witness it?
Share Your Views In Comments Below