Sports
Sehwag Scored 62 Off 31 Balls In A Match Played On Frozen Lake. Even Sourav Ganguly Praised Him
Virender Sehwag is an expert when it comes to Cricket and Twitter. You must be thinking that he has lost those old techniques and charm but no, it's not so!
In a recent match that was played between Shahid Afridi's team and Sehwag's team (8th February) in Switzerland, we got to see the brilliant side of Sehwag yet again. This was not a normal match but was an ice cricket match that was played on a frozen lake there.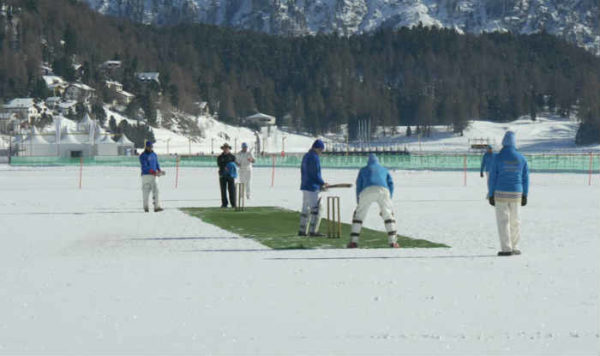 This match was played between 2 teams; Diamonds XI led by Sehwag and Royals XI led by Shahid Afridi. Sehwag was unstoppable as he scored a whopping 62 off 31 balls. Even though the temperature was in minus, Sehwag didn't shift his focus at all. Well, this was the first 50 of Ice Cricket and we are glad that the record went in Sehwag's store.
On the very first delivery by Shoaib Akhtar, Sehwag hit a boundary, thereby giving a paisa vasool moment for the audience. His score consisted of 5 sixes and 4 fours; fans couldn't get their eyes off him.
Afridi's team had got a target of 165 runs and they completed it smoothly in first 15 overs itself.
After a stupendous performance, Sehwag took to Twitter to express his joy;
Hathiyar chhode hain ,chalana nahi bhoole hain 🙂 Great fun on the ice. pic.twitter.com/V1bjFATGnI

— Virender Sehwag (@virendersehwag) February 8, 2018
He got a fan in Sourav Ganguly as well, who tweeted,
@virendersehwag .. kya baat kaha Viru…

— Sourav Ganguly (@SGanguly99) February 8, 2018
For Sehwag, even the impossible is POSSIBLE and we got to see a glimpse of the same in this ice cricket match.
It was tough to score even 20 runs in such a cold condition, but Sehwag proved that he's just superb. What do you say?
Share Your Views In Comments Below