Sports
Sehwag Slams Media For Sharing Fake News About Him, Fans Are Calling Him 'Savage'.
Indian media is famous not only for providing viral news and that too the most impossible ones, they are there to spread the viral rumors as well.
Recently as we all know after Gautam Gambhir announced his retirement from all forms of cricket, news started doing the rounds that he will be joining the politics soon.Which he later cleared by saying no.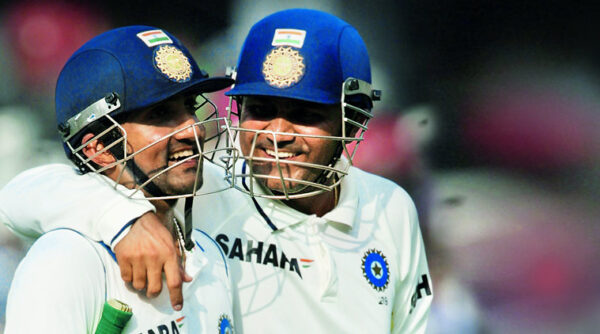 The same thing happened with former Indian cricketer Virender Sehwag. He took to his social media accounts and declared these news to be fake, in Viru's style.
Here is what Sehwag posted on his official twitter account based on the trending 10 year challenge meme, but with a difference of five years.
Some things never change, like this Rumour. Same in 2014, and no innovation even in Rumour in 2019. Not interested then, not interested now. #BaatKhatam#5YearChallenge pic.twitter.com/XhY7TkxfpD

— Virender Sehwag (@virendersehwag) February 8, 2019
Here is how Sehwag's fans and followers reacted to his twitter post, where he clearly stated that he is not joining politics.
#1
See Ball. Hit Ball. Viru Style.

— Ansuman Rath 🇮🇳 (@_AnsumanRath) February 8, 2019
#2
Some things never change like this fact
Bashing the ball in the ground
And now ,bashing the twitter

— venkat shiva (@venkatshivavs11) February 8, 2019
#3
Will be good fun to see two opening Batsman of Delhi in Parliament Sitting Together .
Working for Nation & sports , Other than Cricket .

— balu biyani (@biybalu) February 8, 2019
#4
Haha good sir you nailed it pic.twitter.com/SCWsvsXGPk

— V🗼R 🔚E R 🇮🇳 (@virenderpal1991) February 8, 2019
#5
Hahaha 😂😂
Savage Then, Savage Now. #BaatKhatam 😂🙌

— Sarita Tiwari10🏏 (@sarita_tiwari10) February 8, 2019
#6
You are treating Indian media the way you used to treat bowlers:)

— नीरज कुमार सिंह (@N1rajKumar) February 8, 2019
#7
Sir politics mein aap jaise straight forward logo ki jaroorat hai also @GautamGambhir needs to be in the fray for 2019 loksabha elections

— TARKESHWAR PANDEY (@tarkeshwarvats) February 8, 2019
#8
Very nice Sehwag ji.
This media can write anything without taking u in confidence.

— Bimal Shahi (@bimalshahi) February 8, 2019
#9
I support you sir

— Jatinbhai Patel (@JatinbhaiPatel2) February 8, 2019
#10
Shewag a legend back then a legend now – no rumour. A fact

— Sanjaya Ranasinghe (@Sanj81Rana) February 8, 2019
#11
Ekdum right decision Viru bhaiya. You have only your fans and well-wishers till now, no one hates you, but if you enter politics you'll produce some enemies and haters.

— Sidharth Chaudhary🇮🇳 (@SidharthLegha) February 8, 2019
#12
I wish it comes true!!

— aditya nagda (@adityanagda5) February 8, 2019
#13
Ye hui na baat kaake
👍👍👍

— Aslam अस्लम (@aslammirzabaig) February 8, 2019
#14
Go for it ! @GautamGambhir nd you will make a great opening pair for team @BJP4India and captain @narendramodi .

— Akshit kohli (@kohli1only) February 8, 2019
#15
Sala Yeh kaun log hai jo Gandagi Failaate hai 🤔🤔🤔

— Md. Nasim Akhtar محمد نسیم اختر (@Nasim_100) February 8, 2019
So, what is your opinion on this?