Sports
Sehwag Wished Chahal In A Hilarious Way Using His Viral Pic & Twitter Flooded With Funniest Memes
Virender Sehwag may have retired from the International cricket but he is still habitual of hitting fours and sixes, the only difference is that now he bats on the pitch of social media networks, especially on the micro-blogging siteTwitter.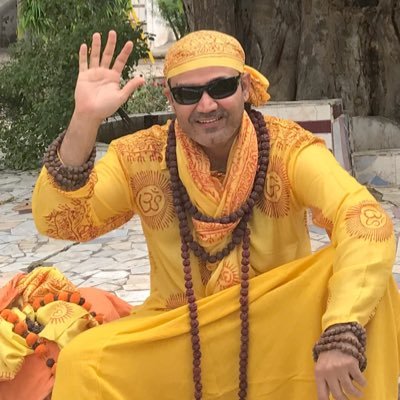 Viru has a reputation of giving birthday wishes in funny style and the manner in which he wished Indian cricketer Yuzvendra Chahal on his birthday has brought a smile on many faces.
If you remember, some time back, a photo of Chahal in which he was seen sitting out of the boundary in style got viral on the Internet and social media sites. It became a favourite of meme artists and various memes were flooded on the web world using that pic.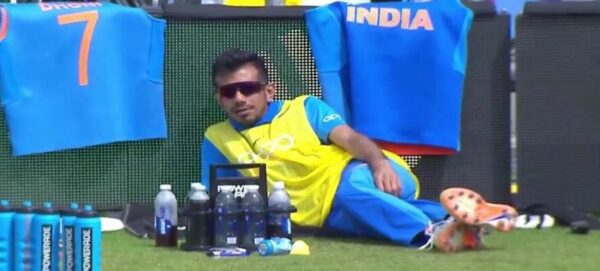 Sehwag praised the attitude of Chahal and used the same viral photo in a tweet to give his best wishes to the cricketer on his birthday.
Here's what Viru wrote,
"Happy Birthday @yuzi_chahal .
Isi Attitude ke paise hain, baaki sab ek jaise hain!"
It loosely translates to, "It is this attitude which matters and differentiates you from others otherwise all are the same!"
Check out his tweet:
Happy Birthday @yuzi_chahal .
Isi Attitude ke paise hain, baaki sab ek jaise hain! pic.twitter.com/DJUuTtSfhM

— Virender Sehwag (@virendersehwag) July 23, 2019
After this tweet of Sehwag, Twitter users also came up with hilarious memes to wish Chahal in a unique way. Here are some of the selected ones:
#1
Wish you a very happy birthday @yuzi_chahal Sir May God bless you pic.twitter.com/XlXTCqL4xU

— Mohan Uniyal. jai hind jai Bharat. (@MohanUniyal4) July 23, 2019
#2
Well done @yuzi_chahal #HappyBirthdayChahal pic.twitter.com/iFRc3bcolS

— 🇮🇳🇮🇳Sachin Yadav 🇮🇳🇮🇳 (@SachinSher20) July 23, 2019
#3
wish him happy birthday when u see it pic.twitter.com/52DxErv7ma

— That Bearded Guy (@GUY_WITH_BEARD7) July 23, 2019
#4
— Dada Tarakian (@MadhuSkowshik9) July 23, 2019
#5
janmdin mubarak ho pic.twitter.com/TqQWCMoElK

— विवेक नेगी (@negiji69358406) July 23, 2019
#6
Happy birthday @yuzi_chahal bhai…bss aisa hi attitude rakhna… 😂😂👏 pic.twitter.com/kvZl1x1UId

— Prabhat Sharma 🇮🇳 (@Prashaforever) July 23, 2019
#7
😂👌 HBD chahal pic.twitter.com/xK5T7eaSx9

— I'M BLACK ᴺᴷᴾ (@vinod_v19) July 23, 2019
#8
जन्मदिन मुबारक हो @yuzi_chahal दद्दा🎂🎊🎉🎈 pic.twitter.com/LayaDU02eP

— Arjun Verma 1️⃣0️⃣0️⃣% follow back (@ArjunVerma01) July 23, 2019
#9
— Umamaheswar (@Umamahe49734930) July 23, 2019
#10
— Umamaheswar (@Umamahe49734930) July 23, 2019
#11
@yuzi_chahal when frnds ask for party😂 happy birthday yuvi pic.twitter.com/1CyoQcEP4z

— नादान परिंदे🇮🇳 (@Gauri_doonite) July 23, 2019
Chahal has become an important part of the Indian team because of his superb bowling. What's more, he is known for his wicket-taking ability as well.
The fans of team India are not quite happy with the team after their exit from the World Cup 2019 post defeat from New Zealand in the semi-finals. Now everyone is waiting to see India clash with the West Indian team and it will be pretty interesting as it will be the first time that Dhoni won't be a part of the Indian squad.
How did you find Sehwag's funny tweet to Chahal? Let us know your views.
Share Your Views In Comments Below