Entertainment
Sensation Rise Is Here. Enjoy The World's Leading Dance Event
Sensation, originating from the Netherlands, is organized by ID&T which is one of the biggest global dance organizations. ID&T has a 16-year legacy backing the event. Sensation has toured more than 33 countries, with sell-out shows in cities like Dubai, Amsterdam, New York and Bangkok and has welcomed over 2 million visitors.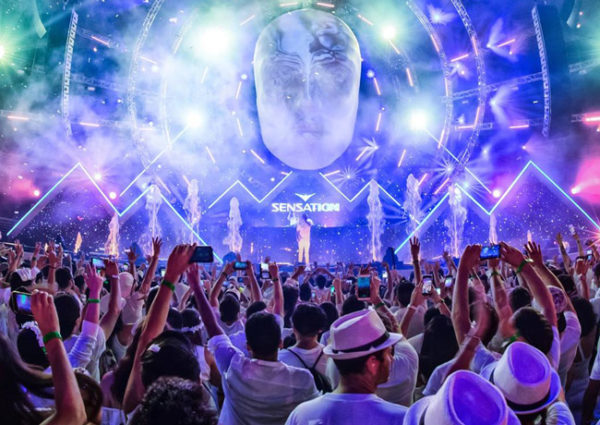 Sensation has earned the distinction of the world's leading dance event. The festival is an experience where positivity, theatre and sophistication come together. The goal: to put aside day-to-day worries to plunge into a new state of euphoria. What started as a once-only event in 2000 has turned into an international phenomenon.
The new concept 'Sensation RISE' will tour through 4 continents and will be hosted by over 13 countries through 2018 and continue its tour in 2019.
'Sensation RISE' stands for breaking free from the worries and boundaries of daily life, letting go, and rising above yourself to ultimate euphoria. This show embodies the message of freedom and rebirth. It is delicate, transparent, open-minded, and will bring you to a higher state of mind.
The Sensation dance music festival is set to host a new show, RISE, in India on 27th October 2018 at the Gachibowli stadium, mark your calendar's to experience the same kind of magic again.
Eric Keijer, Managing Director, Sensation states,
"After such a successful event in 2016, we are extremely excited to be back to top the last time we were here. Rise is a completely new show with which we've tried to challenge ourselves yet again to deliver a state of the art spectacle. We have premiered the show in Mexico and Prague and people have responded fantastically to the new show, the end stage and the overall vibe of the night, setting the tone for what is to come here in Hyderabad. In the end, it's all about the full experience and we cannot wait to share this with India."
Sreecharan Atluri, Managing Director, Highbrow states,
"We are immensely proud of the fact that such a brilliant international phenomenon has chosen to partner with us and travel Hyderabad for the second time in India with the new concept of Rise which debuted earlier this year. We are excited to bring such huge music tourism event in the state which will help Hyderabad being placed on the global map. Taking us on a magical journey, with the combination of spectacular sets, dazzling live acts & performances and special effects, certainly guarantees an absolute night to remember"
Knowing of Sensation Returning to India, Rana Daggubati, Actor India states,
"I was at Sensation in 2016 when the event made its debut in India and only three words can describe that experience – Magical, Euphoric and Intense. Sensation was one of the reasons why Hyderabad made it to the global arena and there is no other city in my opinion who could do full justice to a massive property like Sensation. The event is a unique experience no one should miss out on and this is coming from an avid music enthusiast since the past 5 years"
Together, we will be united by the white light and synchronise our hearts to the rhythm of the music. Brought to life by world-class performers, water fountains, and special effects, we will embark on this adventure with an uplifting and mind-blowing feeling. Dressed in white, open our minds and indulge our senses with this dazzling experience,
Share Your Views In Comments Below