Sports
Sensible Fans Hit Out At People Making Memes & Jokes On Anushka After Team India's Test Defeat
The Indian cricket team's defeat in the first test match against Australia made Indian fans very sad and upset but what made them angry was the fact that team India surrendered against the Australian pacers in the second innings and ended up with their lowest total ever. Though the Indian bowlers also performed well in the Australia's first innings and bundled them all out for 191, nobody ever thought that the Aussie pacers would bowl in such an impeccable manner in India's second innings that the Indian batsmen would literally feel helpless and clueless.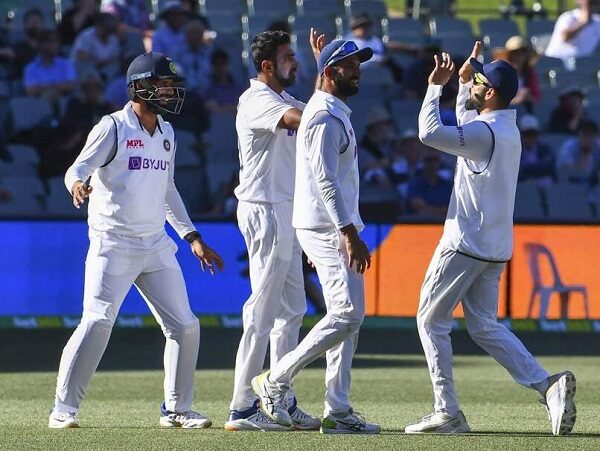 Twitter users are quite fast when it comes to giving reactions, especially in regard to cricket as it is one of the most loved sports of India. Earlier when Prithvi Shaw got out for a duck, he was trolled massively and then Ajinkya Rahane got slammed heavily after Virat Kohli got run out because of his call for run. However, what happened in India's second innings was beyond imagination and as the Indian team got all out on 36. Soon Indian Twitterati started trolling the Indian cricketers, especially the skipper and the head coach Ravi Shastri and some of them also demanded Shastri's ouster in order to make the Indian team stronger.
While it is understandable that netizens were angry on Virat Kohli and other Indian cricketers, it is quite difficult to understand why Virat Kohli's wife and actress Anushka Sharma was included in the trolling. What hurts more is the fact that the unborn baby of Virushka was also not left by the trollers and this undoubtedly will make anyone angry as it's highly senseless and ridiculous.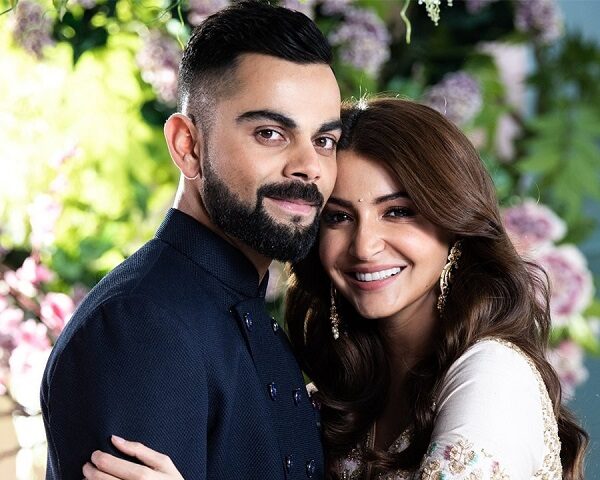 Here are some reactions in which Anushka and her unborn baby are being targeting by some jerks:
#1
The only explanation for this is that Anushka Sharma just went into labor and they're trying to get Kohli back in time for the birth. #AUSvIND

— Adam Liaw (@adamliaw) December 19, 2020
#2
Team India scored lowest.
Le anushka: pic.twitter.com/bXeEnFchhk

— dateFreeindia (@dateFreeindia) December 19, 2020
#3
Every time #TeamIndia loses , #Anushka trends #AnushkaSharma be like :@BCCI #CaptainVirat #IndiavsAustralia #INDvAUS #Dhoni #RaviShastri pic.twitter.com/JfDYN5wa0k

— Sukhbir Singh (@Sukhbir__) December 19, 2020
#4
Fans : #AnushkaSharma is the reason for #viratkholi performance
*le #Anushka : pic.twitter.com/9tdI6tzso0

— Kituism/Tikka Stan acc 🍢🍴 (@dahi_papdi) December 19, 2020
#5
*virat and team shits in the match*

Public to #AnushkaSharma pic.twitter.com/HkUB2Z6ukm

— imchaubey (@imchaubeyy) December 19, 2020
#6
2 people who trend after every loss #Dhoni #Anushka pic.twitter.com/qKbDSLQJKw

— Arkham knight (@Arkhamk18092668) December 19, 2020
#7
#IndiavsAustralia
Anushka Sharma b like pic.twitter.com/DZYqywGGvo

— The Brahmin (@Nashhawk1) December 19, 2020
#8
#AnushkaSharma @AnushkaSharma , @imVkohli pic.twitter.com/ydDFJXmumD

— Tanvir Khan (@Tanvir_2222) December 19, 2020
#9
"Lads, Anushka's going in labor, let's make it quick yeah?" pic.twitter.com/hMUty0V9Ip

— notrophyszn (@ElGujju) December 19, 2020
#10
Before start of today's inning..
News came is as Anushka's going in labor
Kohli to team : let's make it quick yeah?
Cummins and Hazelwood – yah mate.. done!! You can book return ticket today only.#AUSvIND

— Rajesh K 🧢 (@rajeshkalyankar) December 19, 2020
However social media is not just about the jerks and haters; there are some mature, sensible and intelligent people too who didn't waste a minute to slam those who were trolling Anushka Sharma. Check out some of the selected tweets:
#1
Would you blame Virat if her film bombed? Then why is Anushka Sharma blamed every time the Indian Cricket Team underperforms at work. You have to be a really sick person to direct that kind of energy at a pregnant woman.

— Sanika Tillway (@tillwaytweets) December 19, 2020
#2
People just can't leave Anushka Sharma alone, can they??? It's literally so pathetic and sad pic.twitter.com/A4mBN9xr1c

— Payal 💫 (@_payal03_) December 19, 2020
#3
It's saddening to see how quick people are to blame Anushka Sharma for Indian Cricket Team's bad performance! She is pregnant ffs! She is a human and growing a human inside her too, which makes her thousand times stronger than you! Life's too short to make another person unhappy-

— 𝑷𝒂𝒍𝒂𝒌 𝑺𝒊𝒏𝒉𝒂 (@ipalaksinha) December 19, 2020
#4
Two things happening following India's loss
1)lots of demands to replace the skipper.Well he's going home anyway, let's see how India fares without @imVkohli
2)nasty jokes on @AnushkaSharma. Grow up you idiots. Didn't see anyone crediting her for 2018 win !

— Chandhu Balachandran (@docBalaC) December 19, 2020
#5
Absolutely disgusting that #Anushka trends on twitter after every India defeat. Grow up you bunch of man babies. Get a life.

— Rahul Puri (@rahulpuri) December 19, 2020
#6
"However people in India like to blame woman for everything"——Virat Kohli
Would u have blamed any other's cricketer's wife if she was just not famous like Anushka Sharma?
People can't digest their love for each other https://t.co/netVclqypB #Anushka

— Nancy Singh (@NancySi44500898) December 19, 2020
#7
Guys pls don't drag Anushka n the baby in what has panned out for Team India Today! We played bad cricket n that has costed us, nothing more than that! This is Test cricket n it happens with the best, we need 2 learn 2 move on n make hay in the near future! #PinkBallTest Rohit pic.twitter.com/PigSVL3CTG

— Tejas Pujare (@tejas_pujare) December 19, 2020
#8
It's not easy to be Anushka Sharma

You come from an army background, make your Bollywood debut at the age of 20, become a producer at 25 (youngest female)
One of the most highly paid actress
Mind your own business

Yet always get dragged becoz you are married to a cricketer

— Phoebe♡✿ (@Phoebe__18) December 19, 2020
#9
Please Bless Her🙏 Do Not Blame Her🙂 Wish Her & Her Would Be Child To Be Healthy, Fit & Fine💝

Please Accept That We Didn't Play As Per Standard💔 Not Only #ViratKohli @imVkohli Sir, But Entire Team Failed😢 So Please Do Not Blame @AnushkaSharma Ma'am🙏 pic.twitter.com/9JUyiif5ff

— RH Rahul Haldar (@rhrahulhaldar) December 19, 2020
#10
Hey people stop blaming #AnushkaSharma .she is not responsible for bad performance by Virat Kohli and team India…how can player's families can responsible for their performance#INDvsAUSTest #ViratKohli #BCCI

— thota hariprasad (@Hariprasad1200) December 19, 2020
#11
Not a fan of Anushka Sharma but seeing the trolls she's recieving cause of team India's collectively bad performance is intolerable.
Grow a brain, dukbfucks.#INDvsAUS

— 𝘈𝘬𝘢𝘳𝘴𝘩 𝘚𝘳𝘪𝘳𝘢𝘮 (@akarshsriramno1) December 19, 2020
Trolling a cricketer's family is highly insensible and foolish and some people raised a valid point whether Virat Kohli will be blamed if Anushka's film does not do well on the box-office. Get a life trollers!
Share Your Views In Comments Below