Sports
Shahid Afridi & Misbah-Ul-Haq Epic Troll Shoaib Akhtar, Video Will Leave You In Splits
The former Pakistani cricketer Shoaib Akhtar has been making headlines for quite some time now as many Pakistani cricket fans are unhappy with him because of his statement regarding the Pakistani skipper Babar Azam. Shoaib Akhtar states that he believes Babar Azam can be the biggest brand of the country but he is not able to achieve this milestone because he doesn't know how to speak in English properly. Shoaib Akhtar emphasizes on the art of communication and says that playing good cricket is very important but communicating properly is also vital in modern scenario. This statement didn't go well with many Pakistani fans and they are of the opinion that Babar Azam's cricketing skills make him a brand and not his knowledge of English.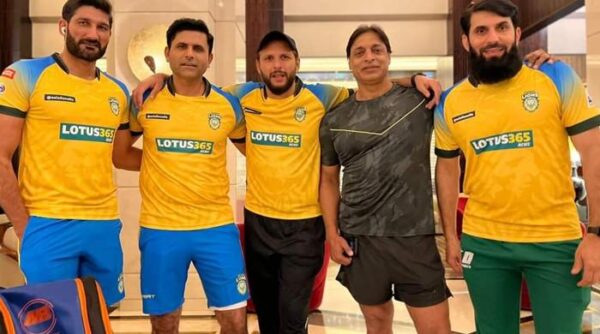 Recently, the former Pakistani cricketer Shahid Afridi also took a dig at Shoaib Akhtar when they both were in Doha along with other Pakistani cricketers such as Misbah-ul-Haq, Sohail Tanvir, etc. as they are taking part in the Legends League Cricket 2023. In a video, Shahid Afridi can be seen saying that Shoaib Akhtar should replace the finance minister of Pakistan because Rawalpindi Express is an expert in creating brands.
While Shahid Afridi was making fun of Shoaib Akhtar, Misbah-ul-Haq interrupted Afridi and reminded them of the advertisement which Akhtar did with the former Pakistani cricketer Wasim Akram. After Misbah-ul-Haq completed his statement, Shoaib Akhtar said, "Paiso ke liye main kuch bhi karunga bhai" (I will do anything for money).
There have been quite a few instances at Doha in which Shahid Afridi has taken a jibe at Shoaib Akhtar. In a video which is shot in a bus, Shahid Afridi states that there are good chances that Shoaib Akhtar won't play in any match but he is happy because he is still getting money.
Shahid Afridi also talked about Akhtar's statement in which he said that if he had been in place of Shaheen Afridi, he would have bowled at any cost and would have made Pakistan won the T20 World Cup. If you remember, Shaheen Afridi left the finals of the ICC T20 World Cup 2022 midway after getting injured and Pakistan lost that match to England.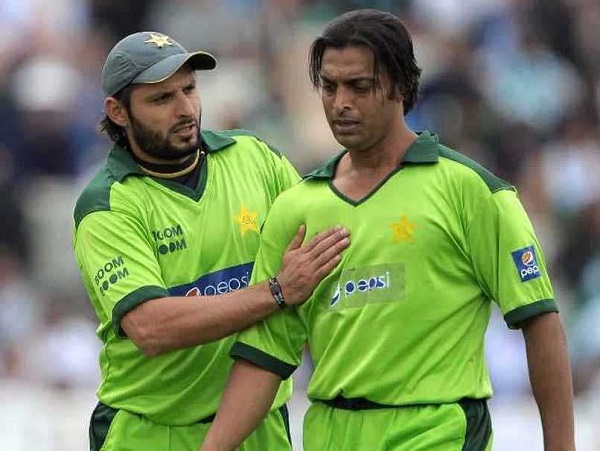 Shahid Afridi says that undoubtedly Shoaib Akhtar has tolerated a lot of pain for Pakistan but he has taken so many injections that now he is not able to walk properly and even plaster is not getting removed.
A Twitter user posted a video which he captioned as, "1 minute and 44 seconds of Shahid Afridi and Misbah-ul-Haq ruthlessly trolling Shoaib Akhtar".
1 minute and 44 seconds of Shahid Afridi and Misbah-ul-Haq ruthlessly trolling Shoaib Akhtar 😭💀🤡 pic.twitter.com/IZGZWeRGqc

— Brownie ✨ (@the_desi_dream) March 13, 2023
Click here to watch this video directly on Twitter
Shahid Afridi is quite brutal, what do you think?