Sports
Shahid Afridi Reveals The Cricketer Who Named Him Boom Boom Afridi
Shahid Afridi is one of the most popular cricketers in the history of cricket and among the most loved personalities in Pakistan. Afridi has also earned a great name in India thanks to his down to earth nature and respectful behaviour towards Indian people and cricketers.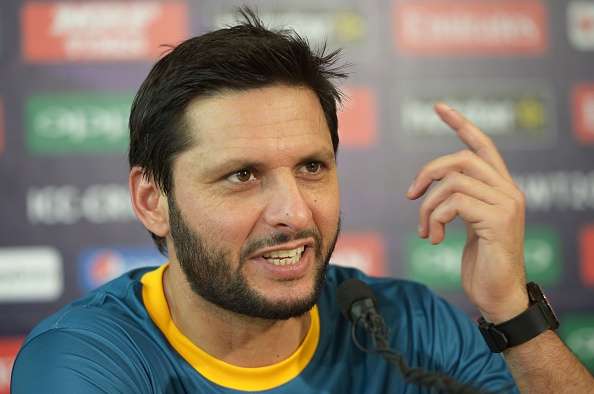 Shahid Afridi is popular as Boom Boom Afridi among all his fans and they love to use this word to refer him on the social media. This nickname of Afridi is immensely popular in Pakistan but not many people know who actually invented it.
Shahid Afridi was asked about it on Twitter recently as he started an #AskLala session. A fan asked him who invented the name "Boom Boom Afridi" and he was quick to take the name of former Indian cricketer, commentator and now team coach Ravi Shashtri.
The user asked-
#AskLala who gave you the title #BoomBoom🔥🔥🔥🔥🔥
#AskLala who gave you the title #BoomBoom🔥🔥🔥🔥🔥

— Talha Attique🔥 (@Ch_Talha10) August 26, 2018
Afridi replied-
Ravi Shastri

— Shahid Afridi (@SAfridiOfficial) August 26, 2018
That's how a big mystery finally got solved.