Sports
Shahid Afridi Says No One In Team India Likes Gambhir, Bhajji's Laughter Makes Indians Furious
The cricket matches between India and Pakistan are very intense and thrilling and sometimes the players from both the sides also get engaged in heated arguments as the environment is quite tense in the matches of these two Asian neighbours. However even in this situation, the players from both the sides respect each other off-the-field as well but there are exceptions too.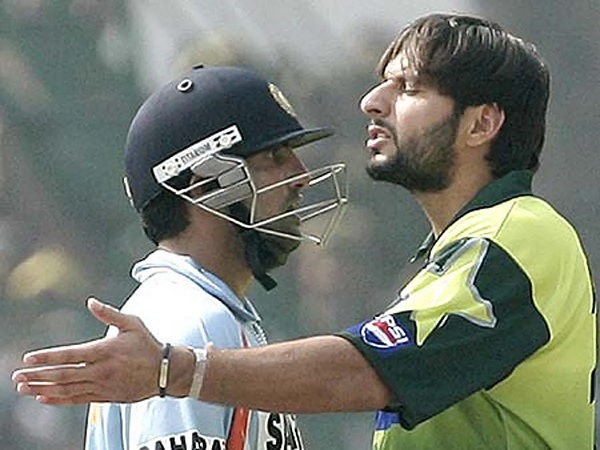 Shahid Afridi and Gautam Gambhir had a history of heated arguments and tussle on the field and after retirement, they both are seen taking on each other on the micro-blogging site Twitter whether it is for political or cricketing reasons.
Recently just ahead of the India vs Pakistan clash in the Asia Cup 2022, Shahid Afridi was part of the discussion panel on Pakistani news channel Samaa and he was joined by Harbhajan Singh and sports journalist Vikrant Gupta from the other side as experts of Aaj Tak.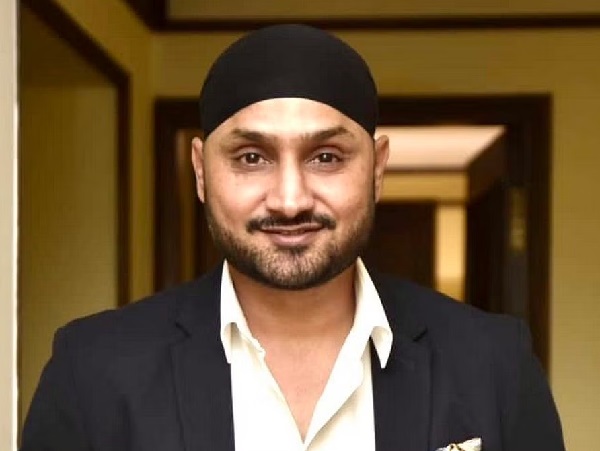 While talking about his rivalry with the Indian cricketers, Shahid Afridi states that he doesn't have any enmity with any Indian cricketer but he does have clashes with Gautam Gambhir on Twitter as of now. Not just this, he goes on to say that Gambhir is such sort of person who is not liked by anyone in the Indian team.
What made the Indian fans angry is the manner in which Harbhajan Singh and Vikrant Gupta laughed on Shahid Afridi's statement because it is quite obvious that they should have stood for their own countryman and that too when Harbhajan has even played many matches with Gautam Gambhir.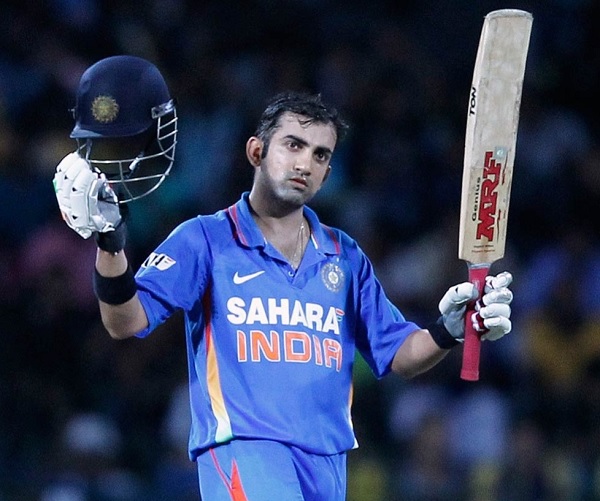 Here is the video:
This is wrong statement by Afridi 😡@GautamGambhir always will be hero whole india …..Afridi says India team hi pasand nhi karti what nonsense🤬 don't speak anything about gauti sir🌍
We loved ❤️ Gautam gambhir pic.twitter.com/iugWFXPZ91

— AJ (@biharshain) August 28, 2022
Click to watch this video directly on Twitter
The video soon went viral for all the wrong reasons and apart from slamming Shahid Afridi (which was quite obvious), Indians hit out at Harbhajan Singh and Vikrant Gupta for the way they laughed at Afridi's statement instead of getting furious at him for disrespecting Gambhir.
Here are some selected reactions:
#1
Hello @SAfridiOfficial Ji for your kind information, Whole India loves @GautamGambhir Sir as He is the hero of our nation.

MC @vikrantgupta73 jaise log trp ke chakkar me apne Maa betiyo ke liye gaali v sun ke Hans lenge, yha to WC Hero Gambhir ke liye hasse hi to kya ho gya.

— 𝐇𝐚𝐫𝐬𝐡𝐚 𝐆𝐮𝐩𝐭𝐚 🕊 (@har_sha18) August 28, 2022
#2
How can @harbhajan_singh laugh on it .Man you have played so much with that guy atleast you should not have laughed on it.#INDvPAK #disappointing https://t.co/LUQa3eg7IO

— Aman Kumar Singh (@rajputaman22) August 28, 2022
#3
Leave Afridi can't expect anything from him , looks at those who are laughing

— ً (@HyyItsNotDave) August 28, 2022
#4
Meri shikayat usse nahi jo bol rha hai, usse hai jo hans rahe hain…
Shameful from these two… https://t.co/ZoQH15isL2

— Rahul Kumar (@rahulk_1019) August 28, 2022
#5
ये कितने बेशर्म हैं अपने देश के लिए खड़े भी नहीं हो सकते। I support @GautamGambhir proudly, he is way bigger a hero than harbhajan..

— Timon & Pumba🇮🇳 (@gaur_vips) August 29, 2022
#6
Afridi saying such things is understandable but sad to see @vikrantgupta73 sir and Harbhajan Singh @harbhajan_singh sir laughing instead of countering

— BEYOND THE NEWS (@beyondthenew) August 28, 2022
#7
Aur Vikrant Gupta besharam ko dekho is statement pe kaise daat dikha kar has raha hai

— Aarambh Sharma (@aarambh_speaks) August 28, 2022
#8
@harbhajan_singh paaji that's a shameless laugh, isn't it? https://t.co/6zm8Cx3njN

— Mrutyu 🍂 (@Am_Rife) August 28, 2022
#9
they should see the kind of work Gambhir sir doing for underprivileged in Delhi. feeling pitty on these guys.

— Deepak Kumar Lamba (@DKLamba1978) August 29, 2022
#10
Really Mr @SAfridiOfficial ?
Grow up man you are public figure.
Indians are always grateful for what #GautamGambhir did for the country. #INDvPAK https://t.co/8AEGoHkQqY

— 𝕊ℍ𝔸ℝ𝔸𝔻 🦁 (@sharad__tweets) August 28, 2022
This was certainly not expected from Harbhajan Singh! #Shame