Sports
"Shame On BCCI, Dirty Politics," BCCI Got Slammed For Excluding Sanju Samson & Playing Rishabh Pant
The relatively less experienced Indian cricket team under the leadership of Hardik Pandya won the 2-match T20I series against Ireland by 2-0 and the same team which played second T20I against Ireland will be playing against England in the first T20I. However, the selectors have made changes in the squad which will be playing the second and third T20I and 3 ODIs as well and the exclusion of especially one player has irked cricket fans who trolled and slammed the selectors and BCCI mercilessly.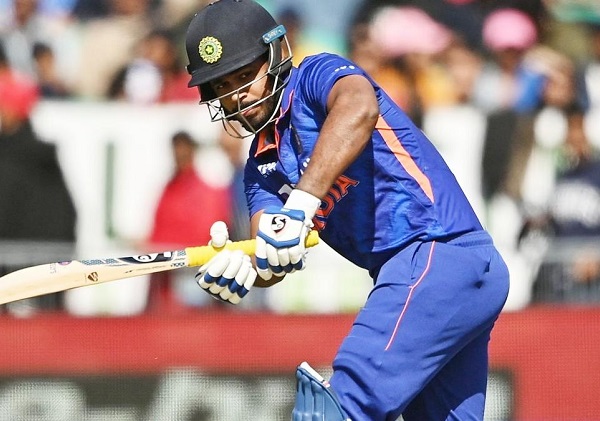 That one player is Sanju Samson who is a very famous cricketer of the present times and recently he led his IPL team Rajasthan Royals in the finals of the IPL 2022. Though RR lost it to Gujarat Titans yet Sanju Samson was praised a lot for his captaincy and batting in the tournament. Sanju Samson has been in and out of the Indian team and when he got the chance to play in the second T20I against Ireland, he made the most of it by hitting a half century as he scored 77 runs in 42 balls and his innings included 9 fours & 4 sixes. Moreover, his 176 runs partnership with Deepak Hooda is the highest ever for any wicket for India in the T20I format. Though he will be playing the first T20I against England, he has not been included in the squad for remaining T20Is and 3 ODIs because Virat Kohli and Rishabh Pant will make a comeback in the team.
The Indian cricket lovers got aggravated due to Sanju Samson's exclusion and they expressed their annoyance on the micro-blogging site Twitter. While many fans have slammed BCCI and the selectors for ignoring Sanju Samson despite him performing well in the only chance given to him, there are some others who are very unhappy with the fact that Rishabh Pant who is failing repeatedly is getting chances but Sanju Samson is being discriminated.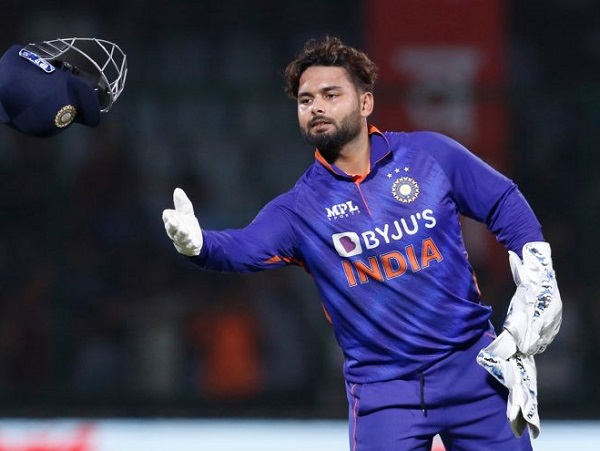 Check out some of the selected reactions:
India is picking players like Pant and DK in t20i sqaud and leaving Talented players like Sanju Samson

India will never win the World Cup like this pic.twitter.com/ptGJ1dzkuB

— Just Butter (@bestwicketkepar) June 30, 2022
But different rules only made for Sanju Samson even after performing brilliantly scored 77(42) on his comeback match still didn't included in 2nd & 3rd T20i whereas special guest like Pant getting continues games even after failing miserably. Dirty politics of @BCCI #SanjuSamson https://t.co/qLxgekL4HL

— Roshmi 🏏 (@CricCrazyRoshmi) June 30, 2022
Players like Sanju has only one way to get more chances and that is to perform in IPL and other tournaments and not 400+ performance cuz then BCCI will still ignore him, he needs to perform a Buttler game to crash the gates to the team , unfortunate for such a talent

— Prasanth.K.Alex (@hty89076) June 30, 2022
Before turning 25 years in IPL –

Sanju Samson – 2209 runs @ 27 avg and 130sr , RPI – 25

Rishabh Pant – 2838 runs @ 34 and 147sr , RPI – 29

Clear difference 🔝💥 pic.twitter.com/jLivA40O5P

— Cricket Man 🏏 (@RishabhPantFan4) July 1, 2022
No wonder Sanju Samson has so many fans, bcci has made the entire country his fan with their injustice.

Scored 77 in the only chance he got in comeback,still a 48 match failure rishabh pant is playing over him.
Scored 46 in the only odi he played,never got another odi. pic.twitter.com/ZTFK6SIhaI

— Anurag (@RightGaps) June 30, 2022
WHAT IS BCCI DOING?
It doesn't matter to BCCI whether Sanju Samson performs or not. They just want to waste his talent. Even after scoring good runs in the last match, BCCI only saw what Deepak Hooda did. Do BCCI selectors smoke W€€D before Team selection?#SanjuSamson

(1/6) pic.twitter.com/59kJaMD0SF

— Unique For Life▫️ (@UniqueForLife_) June 30, 2022
#ShameOnBCCI last year made an agenda to bring #klrahul as wicketkeeper to avoid sanju getting enough chances and also to wait till pant came back. This sports is for fans,if they loss your trust everything downfall #bccidownfall #favoritism #nepotism

— Rsdev (@Rsdev6) July 1, 2022
Who is engineering Sanju Samson's destruction in the @BCCI
Shame on them.

— Jay (@jayush91) July 1, 2022
When the former chairman of the selection committee Saba Karim was asked by a leading daily about the inconsistency in the manner in which Sanju Samson is being treated by the selectors, the former Indian cricketer says that there is no doubt things have been tough for Sanju Samson. Saba Karim adds that sometimes the selectors tend to get influenced by the recent performances, for example if someone performs well in the IPL, the selectors may choose to go with that player instead of someone who was selected earlier and on some moments, this happened with Sanju Samson as well. Saba Karim goes on to say that whatever has happened is past now so it will be better that Sanju Samson looks forward only.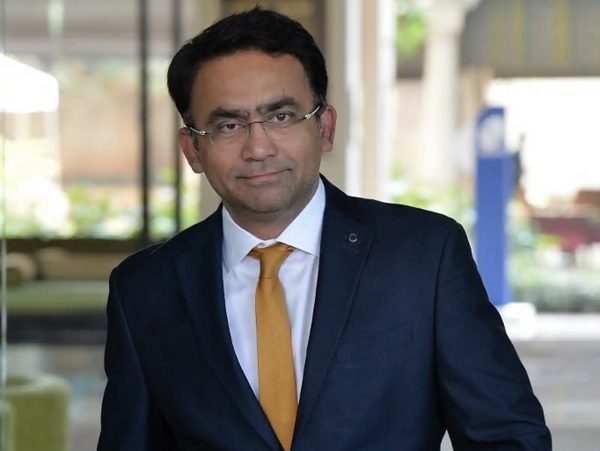 The Indian team comprising of senior players will be playing the fifth rescheduled test match starting today. As of now, India is leading by 2-1 but England is certainly the favorite to win the test match after whitewashing New Zealand in the 3-match test series.
Do you also believe that BCCI is doing injustice with Sanju Samson? Let us know your views in this regard.