News
Shami Met With Bad Road Accident. Twitter Thinks It Is A Planned Attack
There have been too many controversies surrounding Mohammad Shami ever since the time his wife Hasin Jahan has leaked his chats.
He's in news once again but unfortunately, it's because he has met with a road accident. Yes, Shami was traveling from Dehradun to Delhi this morning & this is when he met with an accident. A truck hit Shami's car & he lost control.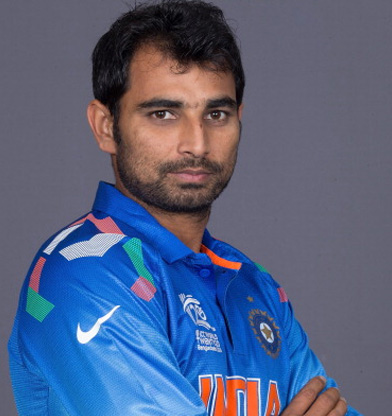 As per reports, he has suffered from severe head injuries and has also received 10 stitches. After the incident, Shami is resting in Dehradun.
Just 3 days back, Shami was cleared of match-fixing charges and this unfortunate incident happened.
Here's how people reacted;
Investigate it!
Investigate it, it could be an incident rather than an accident.

— jeyanthkrishnan (@jeyanthkrishnan) March 25, 2018
Very sad!
Very Sad… he is facing lots trouble now a days…. God gives him full strength to recover….

— Arunava Chakraborty (@Arunavac20) March 25, 2018
Is it?
Is there a deep rooted conspiracy to uproot him ?

— Hameed Pasha (@whitecrescent) March 25, 2018
Planned?
I Apprehend it's a planned attack from that racist #HasinJahan rather than an accident.@IamAbbhilash_ @iKranti @Pramit1991

— Sabyasachi Mohanty (@smohanty91) March 25, 2018
Shani dev?
Shani देव की वक्र दृष्टि है

— deepak soni (@deepaktwitsu) March 25, 2018
Do you really think this was a planned attack. Let us know your views.
Share Your Views In Comments Below