Sports
Shane Warne Targets Natarajan For Throwing No-Balls, Gets Mercilessly Slammed By Indian Fans
Every Indian cricket fan is ecstatic today as India has won the four match test series against Australia by 2-1 after winning the fourth and final test match by 3 wickets. The final test match was played at Gabba, Brisbane, and the Indians are happier because Australia had a great track record of not losing any test match at Gabba since 1988 which has been broken today.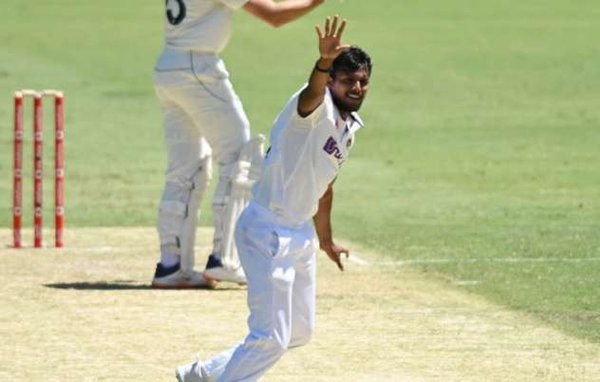 There is no denying the fact that the Indian youngsters have performed pretty well in this series and one such young Indian cricketer is T. Natarajan. He turned heads in the IPL 2020 because of his accurate Yorkers and soon he was selected for the Australian tour in which India had to play 3 ODIs, 3 T20Is and 4 test matches.
Natarajan got his first chance in the last ODI in which he took two important wickets. He was included in the T20 squad and in all the three T20Is that he played, he took six wickets and helped his team in winning the T20I series. Though Natarajan was not in the test squad, he was asked to stay as a net bowler. The Indian camp had many injuries by the end of three test matches and luckily for Natarajan, he was included in the squad for the fourth test match.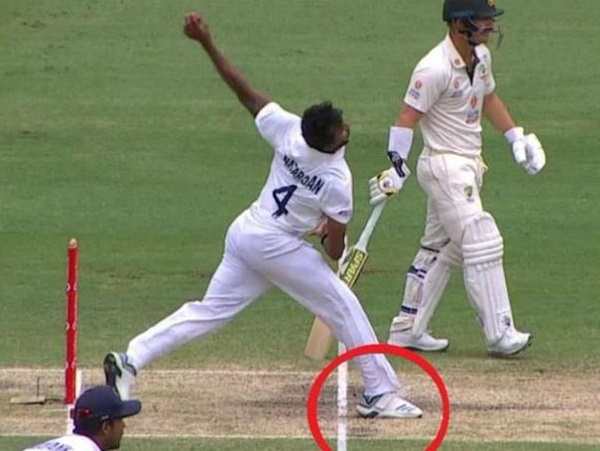 Natarajan used the opportunity in an effective manner and took 3 wickets in the first innings but one weakness of Natarajan was also discovered in this test match and that is of throwing no-balls. In the fourth test match, the pacer bowled total 7 no-balls which is quite a big number; 6 no-balls were bowled in the first innings of Australia while one was bowled in the second innings.
The former Aussie spinner Shane Warne took a sly dig at T. Natarajan for bowling so many no-balls as during commentary, he said that Natarajan bowled 7 no-balls and all of them were big ones. One thing that he noticed was that out of 7, 5 had been bowled on the first ball of the over. He added that every bowler bowls no-balls but 5 no-balls being the first ball of the over is certainly interesting.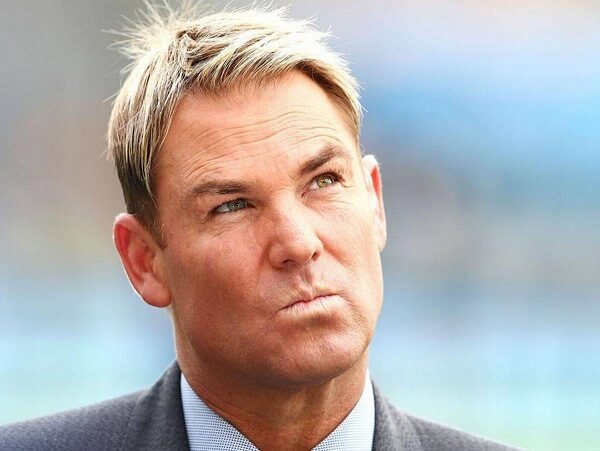 The Indian fans didn't like what Shane Warne said as they felt that the Aussie spinner was trying to imply that T. Natarajan is involved in spot-fixing. Indian Twitterati slammed the former Aussie cricketer for targeting the debutante and here are some selected tweets:
#1
In the space of 30 minutes, Warne has accused Natarajan of match-fixing and Puckovski of voluntarily opting out of test matches #AUSvIND

— Ishan Deshpande (@__ishan2000) January 18, 2021
#2
Hello Warne! Go talk to your Sand Paper team mates first! Dare ever again to talk false information about Natarajan#AUSvIND

— Manohar (@NanbanElaiya) January 18, 2021
#3
@BoriaMajumdar @vikrantgupta73
Aussies are at it again. Shane Warne has accused Natarajan of spot fixing after bowling no balls. Warnie speaking about fixing is hypocricy of the nth order

— RP (@rajprem1) January 18, 2021
#4
Pretty poor of Warne to indicate that Natarajan was doing "spot fixing" by bowling those no balls. I hope BCCI takes this up seriously.

— Biswarup Ghatak (@BishOnTheRockz) January 18, 2021
#5
Just turned the comm on . Warne & Mark Waugh literally saying that Natarajan trying to do spot fixing. Hopefully BCCI takes this up with Fox as well as CA .

— SR3 (@sriniramadurai) January 18, 2021
#6
Shockingly ironic that Shane Warne and Mark Waugh are indirectly implying Natarajan's no-balls could be an attempt at spot fixing. Although to be fair, they both know a lot about fixing. How does he still have a job, the man's a moron #AUSvsIND #bookies

— Parth Shah (@parth_footy) January 18, 2021
#7
Why should Shane Warne even insinuate about spot fixing ? Natarajan is a debutant, some wrong balls are very common . Disgraceful from Warne.#AUSvsIND #INDvsAUS #GabbaTest

— Cricket Commentary🏏 (@CricketCraze12) January 18, 2021
#8
Do me a favor Chloe. Go to Gabba. Enter the comm box and drag Shane Warne out of there please. He is accusing Natarajan of spot fixing. Take his mic away from him. Please!

— Kanav Bali🏏 (@Concussion_Sub) January 18, 2021
#9
@BCCI @SunRisers @SGanguly99 @VVSLaxman281 @JayShah
Shane Warne has accused T.Natarajan of spot fixing. I hope one of you gives a befitting response to that guy

— RP (@rajprem1) January 18, 2021
#10
The commentary said nothing about Smith and the batting guard but Warne comments on Natarajan bowling no balls and says he is match fixing! Natarajan has been a net bowler for a while and is making his test debut.

— Joshan Basi (@BasiJoshan) January 18, 2021
#11
We don't have to blame warnie for anything. We all know the struggle of Nattu. We couldn't be more proud of this team.
This is the best
This is India

— Being Punjabi (@BeingPunjabi4) January 18, 2021
#12
So Shane Warne is accusing Natarajan of spot fixing because of his no-balls. I am done with guy and his shit. Throw him out of the comm box right now. Unbelievable this guy! #AUSvIND

— Kanav Bali🏏 (@Concussion_Sub) January 18, 2021
What is your take in this regard? Let us know.
Share Your Views In Comments Below