Food
Shashi Tharoor Tweets Pic Of Idlis Served On Ice-Cream Sticks, Foodies React
Idli Sambhar is one of the most loved snacks of southern India and it is also liked a lot in other parts of the country. What makes Idli so popular is the fact that it is not only delicious but healthy as well and it is pretty reasonable as far as price is concerned.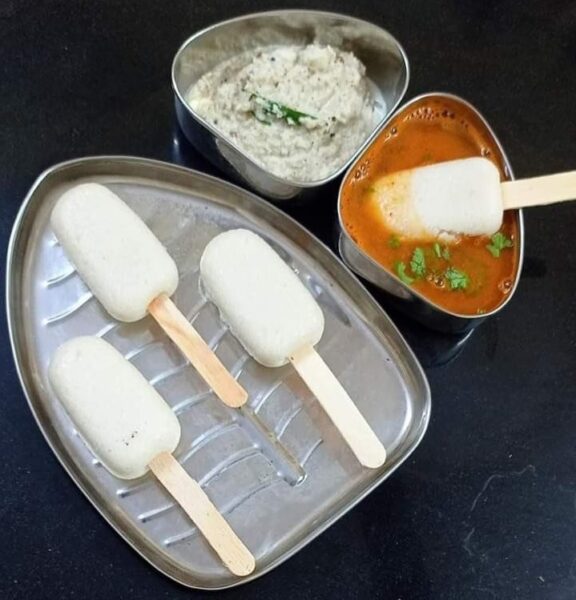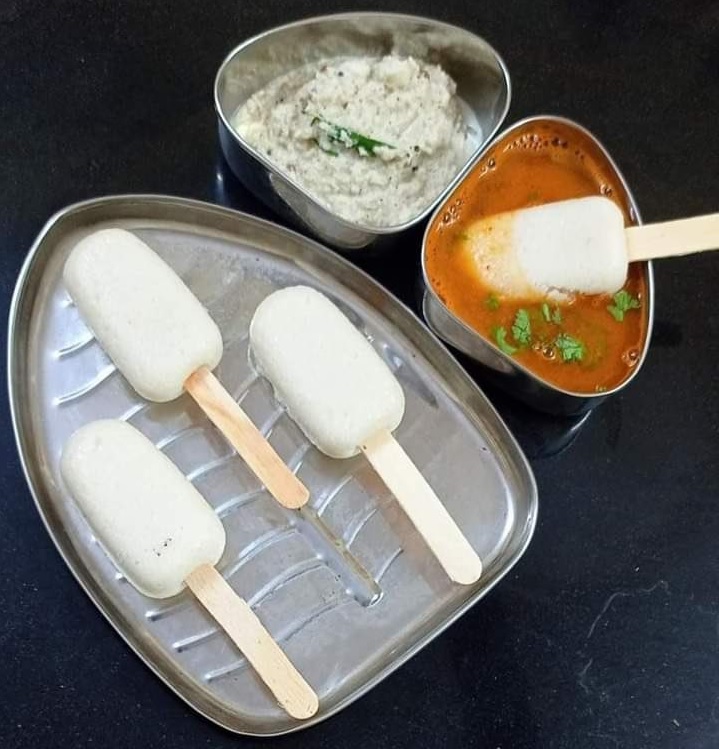 We all are accustomed to having round Idlis with Sambhar but a Twitter user shared a photo of Idlis which were stuck on ice cream sticks.
The pic was captioned, "The famous South Indian dish, Idli and Sambhar was given a creative twist by a restaurant in Bengaluru– Idli on an ice cream stick dipped in Sambhar and Chutney."
The famous South Indian dish, Idli and Sambar was given a creative twist by a restaurant in Bengaluru– idli on an ice cream stick dipped in Sambar and Chutney. pic.twitter.com/OQipjwhChb

— Sheeba Thattil 🇳🇿 (@SheebaThattil) October 1, 2021
Soon the tweet was noticed by Shashi Tharoor, the Congress MP from Thiruvananthapuram, Kerala, who shared it with caption, "Absurd but practical".
absurd but practical! https://t.co/R3yCCMwKVt

— Shashi Tharoor (@ShashiTharoor) October 1, 2021
After Shashi Tharoor shared the tweet, it went viral and many people reacted on it. While many were annoyed over making Idlis like this, there were few who believed that it will make eating Idli easy as a person can hold it with stick, dip it in Sambhar and Chutney and bite it and so it seemed practical to them.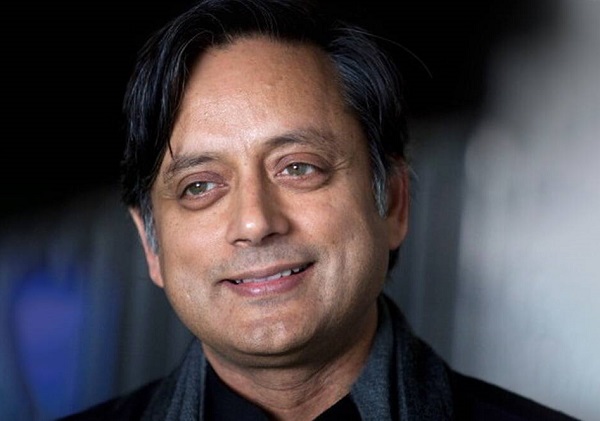 However, the majority was of the opinion that nothing can replace the round shaped Idlis and they don't mind getting their hands dirty for having them.
Here are some of the selected reactions:
#1
The good old fashioned spoon keeps your fingers clean and scoops some sambar 😋

— azan (@AzanKhan30) October 1, 2021
#2
Absurdity personified! Can only happen in Bengaluru!!! Soon one would see dripping sambar and break away idli – akin to melting chocobar.

— Lav (@lchand31) October 1, 2021
#3
I am pretty much a new gen lad and yet I find this totally abhorrent. This has hurt me on a very deep level

— unposhplease (@unposhplease) October 1, 2021
#4
Unspeakable horror pic.twitter.com/xoFspP6CgU

— hursh chandhok (@ChandhokHursh) October 1, 2021
#5
No touch technique, but what a sad way to savour idlis ?

— Wesley Rajaleelan (@WRajaleelan) October 1, 2021
#6
Totally absurd. Very thought of idli brings to mind a perfect round shape. When we were children and later our children made 'perfect circles like idli' in our math book. . That can't be taken away 🙂

— Bhavani (@Bhavani11599648) October 1, 2021
#7
Kuchi Idli for Poreigners or Indians behaving like Poreingers..😜Idli, healthiest breakfast, is said to be an import from Indonesia, say Historians…

— வரதாVarada (@VaradaRajKanchi) October 1, 2021
#8
Even not practical.
Best Idli's are the ultra soft ones
with cosmetic dip also it will give off falling in plates & messing up the eating process
On the contrary you make Solid Stone idli then no fun.
Moreover as a South Indian would love to soak my Idli threadbare!

— Hey Ram (@rampris) October 1, 2021
#9
Just think about the number of Idlis consumed daily….how many wooden sticks will be needed daily and how many tree will fall daily.
Frightening 😰

— Rajesh (@RaajSonak) October 1, 2021
#10
Yew !!

As if the Sambhar made in Bangalore was not sugary enough , now this !

The first time I tasted Sambhar in Bangalore Almost threw up !

It was just like the local Kannadigas…Unwelcoming,Uncouth,Aggressive and Philistine !!

— KrishnaFromAtlanta (@Krishna59638949) October 1, 2021
#11
I did mean only a banana leaf should have been added before laying down those sticks of idly. That was not absurd. Rather that could be satisfying and respectful.

— Rathin kumar Saha saha (@RathinkumarSah2) October 1, 2021
There were some online users who claimed that it is not the Bengaluru eatery which invented the Idli with ice-cream stick:
I had seen food shops using used Ice-cream moulds to steam Idly at Brahmapur (GM) during 1970s and using a Bamboo stick to fork it out. Found them equally good with sambar and chutney.

— Rameswar Pattanayak (@kptnrp) October 1, 2021
The trending Idli Sticks, have wrongly being credited to someone else's name while the correct name of the chef is Mrs. Minal Nandan Badheka, who owns Minal's kitchen(baised in Mumbai) and this dish being a product of her creative ideas and hard-work. Kindly Note.

— (Ashraf)(kuttippulakkal) (@ashrafkp1980) October 1, 2021
What is your opinion in this regard? Which shape of Idlis do you prefer or does it not matter for you even?
Share Your Views In Comments Below