Bollywood & TV
"She Invented Marriage," Kareena Trolled For Saying She Married Saif When No Actress Was Tying Knot
There are quite a few adorable couples in Bollywood and the pair of Saif Ali Khan and Kareena Kapoor Khan, popularly called Saifeena, is certainly one of them. However, there have been times when the couple has been trolled for various reasons such as the big age difference (10 years) between them, for naming their son after a mughal invader, etc. but this all didn't have any effect on the duo.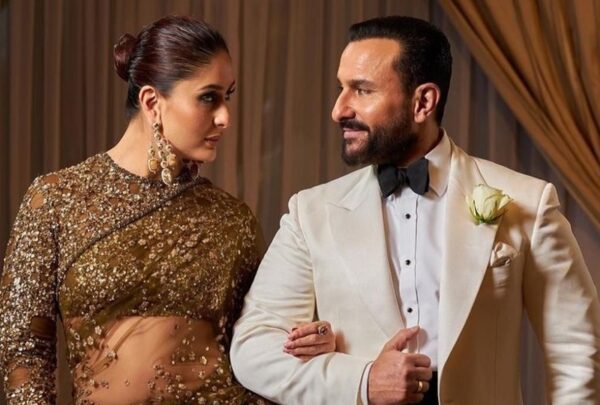 Now in a recent interview, Kareena Kapoor made some statements which have once again made her the target of trollers.
As per Kareena, she got married to Saif Ali Khan when she was going pretty good on the work front and no other actress was getting married because of the fear of losing work after marriage. She adds that now it has become a trend and many actresses are resuming work after tying the knot. Kareena says that she is very happy because she has always done what she has been wishing to do and she is quite lucky in that regard.
Kareena goes on to say that earlier the married actresses avoided to have kids after marriage but she used to go on the movie sets with Taimur when he was a toddler and now such things have become pretty common. Kareena Kapoor Khan walked the ramp for famous fashion designers during her pregnancy and she resumed work just one month after Jeh's birth.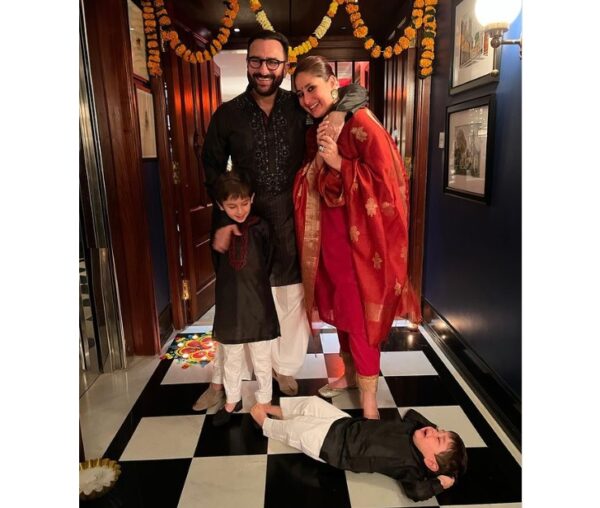 Kareena's statement regarding working after marriage did not go well with many online users and they reminded her that her mother-in-law Sharmila Tagore, her elder sister Karisma and other actresses such as Kajol, Madhuri Dixit, Aishwarya Rai Bachchan, etc. have also worked after marriage and even after having kids. People even called her egoistic and self-centered; here are some selected reactions:
Always Idc whatever Kareena says since entire world know it would be something gibberish & overly idealistic!

Well there are many other actresses who already been trailblazers of whatever trivial thingy Kareena mentioned here & of
many other biggies too.

— ANBArasi🌺✨ (@CholaPirattiyar) March 26, 2023
Now she want an award for that lol🤣🤣🤣🤣 so petty

— The Intro One 🇧🇷🇭🇷🇪🇦 (@theintroone) March 25, 2023
she invented marriage i luv it💀😭

— rubinaqueen_. (@rubinaqueen_123) March 24, 2023
Repeat: pic.twitter.com/dlIlin44Hs

— Filmy (@grooveyyy) March 24, 2023
Ye kis duniya me jiti hai ghamandi aurat

— Katrina Kaif – Symbol of Beauty (@planetkatrina) March 25, 2023
— Srishti Kumar (@Srishti32580910) March 24, 2023
Before that #AishwaryaRaiBachchan was very successful after marriage. infact worked in big budget jodha akbar, Robo, SLB's Guzzarish and even hollywood films..Even then she was the highest paid actress..These kind of false propaganda is what BW nepo gang doing for all these years

— Thalapathy Vijay Fort (@Actor_VijayFort) March 26, 2023
Girl your mother in law did that 40 years ago

— Okbye (@Future_B007) March 25, 2023
I remember there was article where Kareena had said she is so proud of Aishwarya how she is handling career after marriage . bhool gayi kya bebo

— Scorp04 (@Scorp041) March 25, 2023
What is your opinion in this regard? Let us know.
Share Your Views In Comments Below