Entertainment
Shershaah Remains One Of The Best Movies Of 2021 Having Powerful Performances By Sidharth Malhotra & Kiara Advani
It's safe to say that a movie which broke music records at a global level and united the Indian audience across all borders while attracting the global populous, needs no introduction for it's premier on Colors Cineplex. This movie has managed to create a buzz which led to our Indian artists featuring in US charts and in the post-covid world, defined a hit far bigger than the one seen in a pre-covid world. Do we need any more description for you to guess the movie?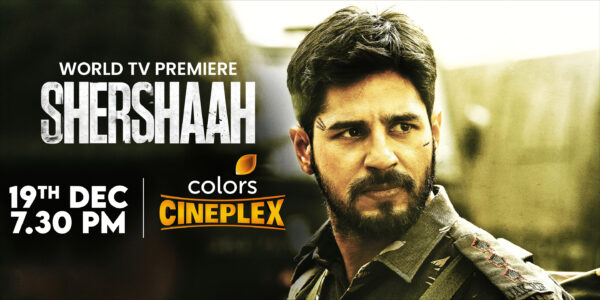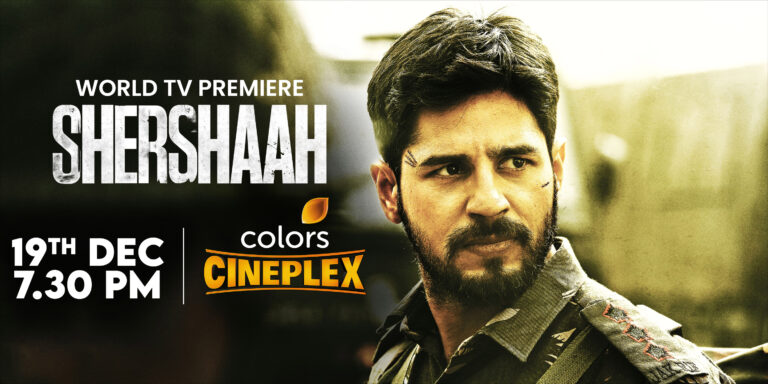 Shershaah, starring Bollywood's sizzling chemistry between Sidharth Malhotra & Kiara Advani released on 12th August 2021 and got showered with love from Bollywood fans and praise from movie critiques. The movie paid an ode to India's hero, Captain Vikram Batra who fought in the Kargil war and laid his life for the country. Needless to say, Sidharth Malhotra's acting, the direction and the cinematography did justice & left no stone unturned in delivering a movie that could match the heroism shown by the Captain.
The songs Ranjha & Raataan Lambiyan from the movie also featured on the Billboard Global Excl US Charts of which Raataan Lambiyan stayed on for a longer duration on the list.
The music of #Shershaah is winning hearts globally!! @jasleenroyal @BPraak @sonymusicindia #Ranjha https://t.co/G5Bz6VMsMl

— Karan Johar (@karanjohar) September 1, 2021

The music has been reigning over hearts and continues to be a hit in everyone's recently-played playlist. The songs also opened up the world as a stage for the singers which has definitely proved to be momentous.

What is also commendable is the personality of the actors starring in the movie. Sidharth Malhotra with his boy-ish charm has played the perfect Punjabi lad and fit perfectly into the role, matching his reel and real life persona quite well. While Kiara Advani plays a devote Sikh, her acting and personality style compliments the role and adds depth to the plot.
The primal reason for the movie being such a hit is definitely the fact that the movie is based on a real-life story. A story which was deep-rooted and stems out of an ode to a hero who gave his life to the country adds on the feeling of patriotism that one feels while watching the movie. If you're watching it for the first time, we'd recommend you sit with a box of tissues because we are sure you are to be moved to tears in no time. The movie packs a punch with suspense, thriller, romance and gives you a sense of devout patriotism to a hero which the world witnessed like no other.
Catch the movie as it premiers for the first time on television on Colors Cineplex, the 19th of December at 7:30pm!
Share Your Views In Comments Below