Sports
Shikhar Dhawan Created Trouble For Boatman As He Shared Pics Of Feeding Birds Amid Bird Flu
The Indian cricketer Shikhar Dhawan is one of the best openers in the limited overs format but recently he found himself in the center of controversy during his visit to the Varanasi city. Recently he took to Instagram to share some photos in which he was seen taking a boat ride in the river Ganga during which he was feeding birds.
First of all, take a look at the pics shared by Shikhar Dhawan: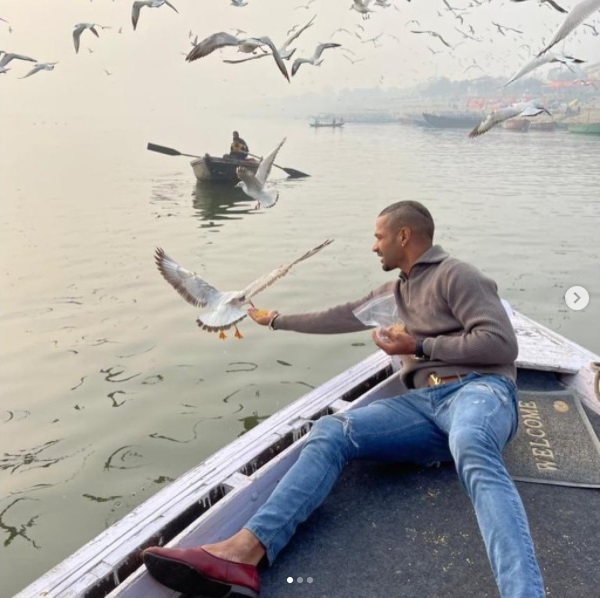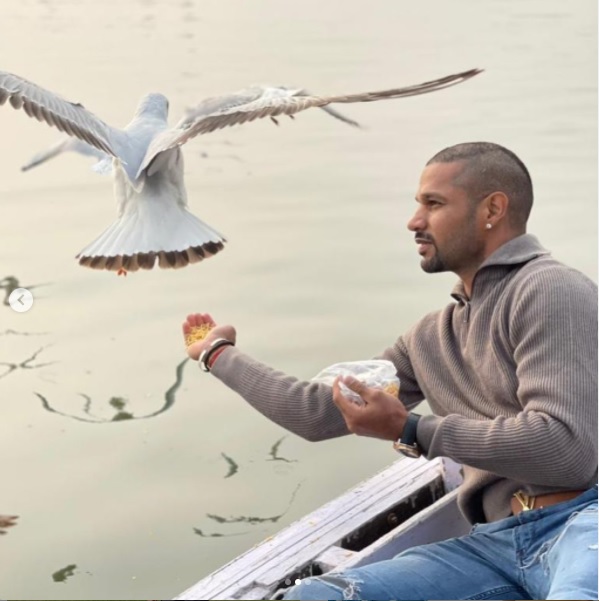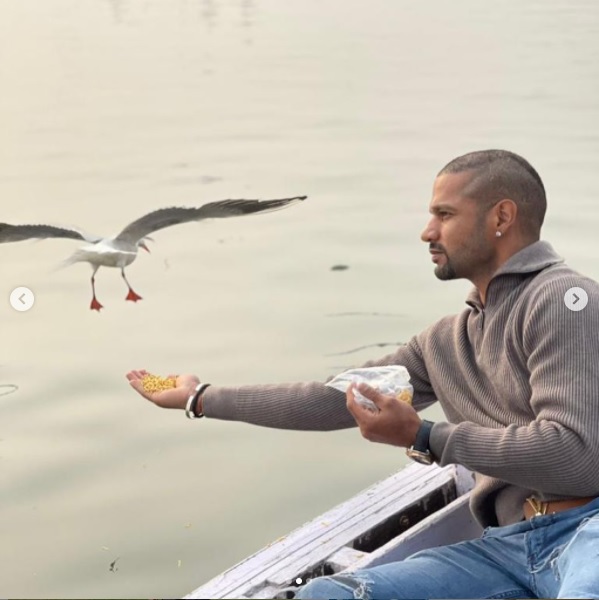 He captioned the images as, "Happiness is feeding birds". Here is the Instagram post of Gabbar:
While feeding birds is considered as a good deed in normal days, feeding birds is prohibited in the times of avian flu or bird flu. In fact, fans also reminded Shikhar Dhawan of bird flu in comments:
#1

#2

#3

#4

#5
#6

As Shikhar Dhawan shared the post, it went viral for all the wrong reasons and soon it came in the notice of Kaushal Raj Sharma, the District Magistrate of Varanasi. While talking to a news portal, DM Varanasi promises that an action will be taken against the boatman once he is identified because the tourists are usually unaware of these things but the boatmen have been given instructions by the administration and policemen that they should not allow the tourists to feed the birds. DM Varanasi says that the boatman will be served notice and he will also need to tell why his license should not be cancelled; however, the tourists need not worry about anything.
Shikhar Dhawan was not a part of the Indian test team but he played an important role in India's win in 3-match T20I series. He returned India after the limited over series got over but there were many fans who felt that he should have been included in the test squad considering the fact that Virat Kohli was scheduled to return after the first test match and Rohit Sharma was also not fit at that time.
As of now, India is getting ready for the England team against whom they will play 3-match ODI series, 5-match T20I series and 4-match test series at home starting Feb 5.