Sports
Shikhar Dhawan Praised For His Honest Remark, "Would Have Selected Shubman Over Shikhar"
The Indian cricketer Shikhar Dhawan is currently out of the Indian team and the manner in which Shubman Gill and Ishan Kishan have performed, it seems that his comeback in the team is quite impossible. Shikhar Dhawan who is lovingly called Gabbar by his fans has played many match-winning knocks for the country and he will always be remembered as one of the best openers of India. He and skipper Rohit Sharma have opened together 112 times for India which is the third highest in the history of the cricket world.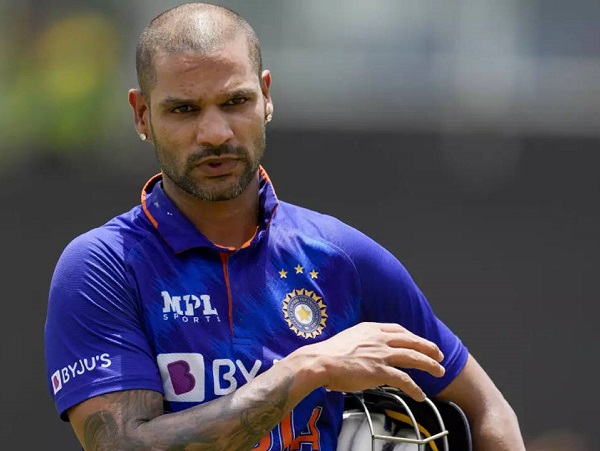 Recently, Shikhar Dhawan gave an interview to a news portal in which he talked on various issues including his ouster from the Indian team. He revealed that skipper Rohit Sharma and head coach Rahul Dravid asked him to focus on the ODI World Cup 2023 and they supported him as well. He added that 2022 was pretty good for him and he played well consistently in the ODIs but a young cricketer was performing well in other two formats and as his (Shikhar Dhawan's) form took a dip, the team management gave the youngster a chance who grabbed the opportunities with both the hands. Dhawan further said that when Ishan Kishan scored a double ton, he felt that he would be ousted from the squad.
The journalist asked Shikhar Dhawan if he had been the selector, then whom he would have selected in the team – Shubman or Shikhar.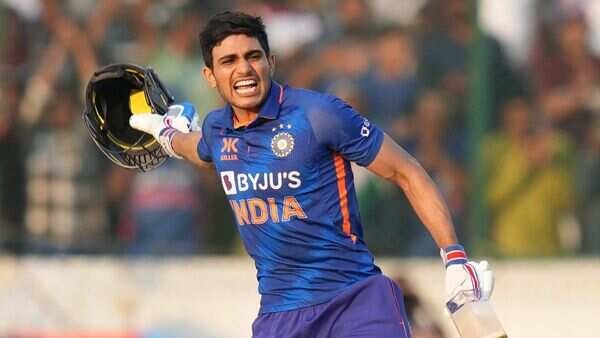 Shikhar Dhawan stated that Shubman Gill is playing very well at the moment and earlier he was performing well in the two formats (T20 and test matches) as well. Dhawan added that Shubman was playing more international matches than him and if he had been the selector, then he would surely have given chance to Shubman and not Shikhar.
Watch the video:
Shikar Dhawan On Shubman Gill❤️‍🔥 pic.twitter.com/LVN6MoSdb9

— Radhe krishna (@Viratkohli1230) March 25, 2023
Click here to watch this video directly on Twitter
The honesty of the cricketer was loved by netizens and they showered love and affection on him. Here are some selected reactions:
Pure hearted fellow .
Performed better than Kohli n Rohit in icc still out.
Rohit kohli got backing but dhawan didnt 😭😭😭😭😭

— HAR$H WORD$#😼 (@itsFactz1) March 25, 2023
Not everytime it's a New Zealand player being NICE GUY. We have our nicest guy. ❤ pic.twitter.com/YqK6NVVleT

— DK (@CricCrazyDK) March 25, 2023
Shikhar Dawan is one who stand for all but unfortunately for him no one stands & advocate for his selection.

Indian fans to Shikhar Dawan be like 🙂 pic.twitter.com/XjOS1i73bS

— Shakti Man 💥 (@IamShaktiMann) March 25, 2023
Me as a Selecter would select@SDhawan25 and @ShubmanGill as opener rest to @klrahul
And@ImRo45 on no 7 as finisher role
That's what @msdhoni done back then

— swa201 (@s_wa201) March 26, 2023
Zero haters♥️ pic.twitter.com/wwMzSnkGcF

— Rutherford-Bohr(Atharv) (@MelbourneMumbai) March 25, 2023
Ask Rahul the same question, he will reply – I should be played above Rohit/Gill/ kohli / shreyas and Surya

— XiSimping (@PresidentCCP1) March 25, 2023
He is better than motu and pill but he always backs small players
That's Dhawan for you ❤️

— Suraj (@suprsuraj) March 25, 2023
Why man he is a ICC king
Shubham is not ready to play big matches see recent australia series
Leave new Zealand there is no boult,Southee etc
Shikhar is king

— Suraksha Engineers&c (@surakshaengg) March 25, 2023
Greatest Indian opener of all time, unlike a particular board made captain and media made star 🍔

— Baron Callahan (@Baron_Callahan8) March 25, 2023
So humble , and then there is our paper captain Rohit sharma

— N🇺🇾(⭐⭐⭐⭐) (@icrynowww) March 25, 2023
That's why, bro have 0 haters….

— BumbleBee 軸 (@itsMK_02) March 25, 2023
Shikhar Dhawan was also asked about the rift between the senior Indian cricketers Virat Kohli and Rohit Sharma and in response, he stated that it is quite normal to have ego clashes. He adds that they all are together for almost 220 days so it is quite obvious that there are misunderstandings between two people. He also makes it clear that he is talking in general and not about Virat Kohli and Rohit Sharma.
Shikhar Dhawan further says that the Indian group comprises of 40 members including support staff, managers along with the players and there are times when a person is not happy with the other person. At the same time, Dhawan says that love also increases when things get better.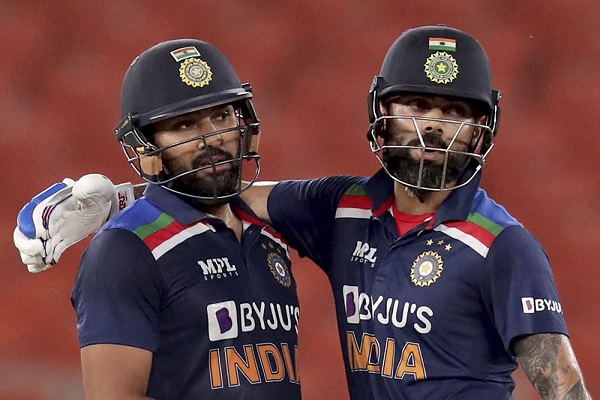 Shikhar Dhawan made his debut for the country in 2010 and since then, he has represented India in 34 test matches and 167 ODIs in which he has scored 2315 runs and 6793 runs, respectively.
Gabbar will start a new innings in the IPL 2023 as he has been appointed as the skipper of Punjab Kings and the franchise will also look forward to win its first IPL title under the leadership of this explosive batter.
Share Your Views In Comments Below