Humour
Shilpa Shetty's Husband Raj Kundra's Arrest In Adult Content Case Sparks Meme Fest On Twitter
In a shocking development, the Mumbai Police took Bollywood actress Shilpa Shetty's husband Raj Kundra in custody in relation to an obscene adult content case yesterday (19 July 2021).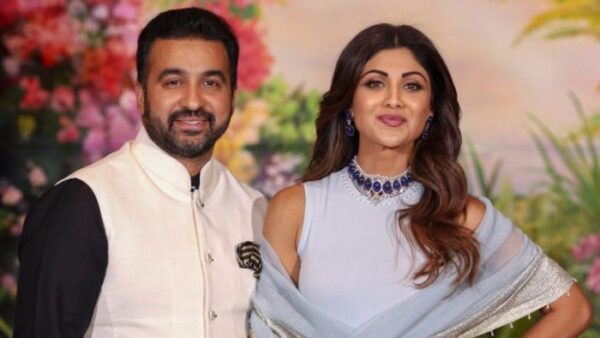 As per the Mumbai Police, Raj Kundra is involved in the creation of adult movies and then getting them published on some apps. The Mumbai Police has claimed that they have enough evidences against Raj Kundra who is the key conspirator in this case according to them.
The Mumbai Police Commissioner told the press that Raj Kundra has been arrested in connection with the case which was filed in February this year and till now 12 people including the actress Gehana Vasisth have been arrested by the cops.
The investigation was going on for quite some time now but the police got suspicious about Raj Kundra after they found out that Kenrin, a UK-based firm, is also involved in this case and its executive Umesh Kamat has worked with Raj Kundra earlier. The Mumbai Police has stated that Umesh Kamat has posted minimum 8 obscene videos online and all of them featured the actress Gehana Vasisth.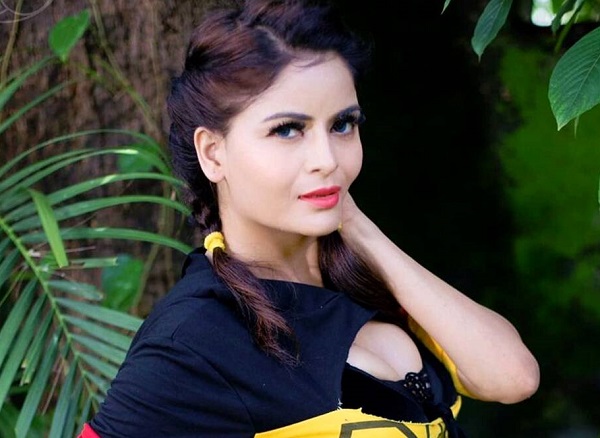 The police has also found some WhatsApp chats of Raj Kundra with his business associates which not only indicate Raj's involvement in this case but also make him the mastermind of whole case.
As soon as the news of Raj Kundra's arrest went viral, people started expressing their opinion on this matter and while some demanded that Bollywood should be boycotted, many others took this as an opportunity to have fun by posting memes and jokes.
Here are some selected reactions:
#1
Le Boys tweeting for link be like : #RajKundra pic.twitter.com/jFnbSkNyMG

— jay aswani (@jay_aswani111) July 19, 2021
#2
Link de do please @TheRajKundra #RajKundra pic.twitter.com/QblccayOdH

— 𝕊𝕌𝕄𝕀𝕋 (𝕊ℍ𝕌𝕂𝕃𝔸 𝕁𝕀𝕀) (@feel_my_fire) July 19, 2021
#3
#RajKundraArrest
Everyone asking for the link

*Le rajkundra .. pic.twitter.com/cYa4iKheNo

— Niket (@strange__venom) July 20, 2021
#4
Raj kundra while taking audition of new actors in his films: pic.twitter.com/j75KGn13Uw

— Suspense (@suspenseonly) July 20, 2021
#5
Scenes before arrest:#RajKundra pic.twitter.com/B7NK4qRdyb

— MayMayholic (@maymayholic__) July 19, 2021
#6
#RajKundra dealing with p0rn actresses: pic.twitter.com/zNe3BoQGHP

— TheYoungMonk (@TheYoungMonk_) July 19, 2021
#7
#ShilpaShetty 's husband #RajKundra got arrested mean while netizens 👇 pic.twitter.com/WJnJ2s8bNk

— Harie 🚩🇮🇳🇮🇱🇮🇸🇵🇱 (@hariegomoji) July 19, 2021
#8
Silpa shetty open her eyes in morning 😀😀 #RajKundraArrest #silpashetty pic.twitter.com/4NnRSqCdC1

— Surya9090 (@IndiaNorthEast1) July 20, 2021
#9
A in Raj Kundra stands for pic.twitter.com/VCPs2YScRP

— SwatKat💃 (@swatic12) July 20, 2021
#10
Shilpa Shetty's husband #RajKundra arrested by Mumbai Police for making pornographic films and publishing them through mobile applications.

Meanwhile everyone on Twitter : pic.twitter.com/yY37iHHFJT

— Prerna Bhardwaj (@prernabhardwaj_) July 19, 2021
#11
#RajKundra be like- pic.twitter.com/MR6asmomst

— ll_गुप्ता जी – लखनऊ वाले_ll (@someshhh_) July 19, 2021
#12
raj kundra at night before match with mumbai indians : pic.twitter.com/sS3p6gwW24

— Sahilarioussss (@Sahilarioussss) July 19, 2021
#13
Johnny sins to #RajKundra : pic.twitter.com/8Q40wMHPKp

— rozgar_CA (@Memeswalaladka) July 20, 2021
#14
That's how I see this name now. 🙊🙊#RajKundraArrest pic.twitter.com/a4WDFmWtls

— Unnamed Girl 💃🐦 (@UnnamedGirl9) July 20, 2021
#15
Meanwhile 😂😂😂😂#RajKundra pic.twitter.com/cGlP6bjpkU

— AkiS (@Aki4SSR) July 19, 2021
#16
*Porn hub gets banned in India*#RajKundra to Indian Public: pic.twitter.com/JPiGqFAteN

— shruti (@JustShruting) July 19, 2021
#17
A in #RajKundra Stands for:- pic.twitter.com/YDQwsResuc

— Rohan Shah (@rohan_shah_rs) July 20, 2021
#18
Porn sites gets banned in india#RajKundra :- pic.twitter.com/FuikgUsmLw

— Mad king (@GJhamtani) July 19, 2021
#19
Peoples to Raj Kundra :#RajKundraArrest pic.twitter.com/R7EXZTNKvr

— 𝙎𝙖𝙧𝙘𝙖𝙨𝙩𝙞𝙘 𝙁𝙖𝙞𝙯𝙖𝙣🎭 (@faizastiic) July 20, 2021
#20
#RajKundra arrested for making porn film- pic.twitter.com/wE3jUrQFzZ

— sarcastic_siddh🇮🇳⚡ (@_Siddhesh_wagh) July 20, 2021
Raj Kundra has been booked under various sections of the Indian Penal Code such as 420 (cheating), 293 (connected obscene advertisements), 34 (common intention) and Indecent Representation of Women (Prohibition) act.
The London-born and raised businessman created controversy earlier when he was one of the accused in the IPL spot-fixing and betting scandal; however, he was given a clean chit in 2013 but this time it feels that he is in big trouble.
Share Your Views In Comments Below