Bollywood & TV
Shilpa Shetty's Son Revealed That Deepika Is Dad's Favorite Actress! Watch How She Reacted!
Who doesn't love Deepika Padukone? We all fall for her charm and beauty and she is worthy of all the love that showers upon her.
The latest revelation of liking for the actress comes from Raj Kundra. Yes, we are talking about the gorgeous Shilpa Shetty's husband Raj Kundra, whose secret just got revealed by their son.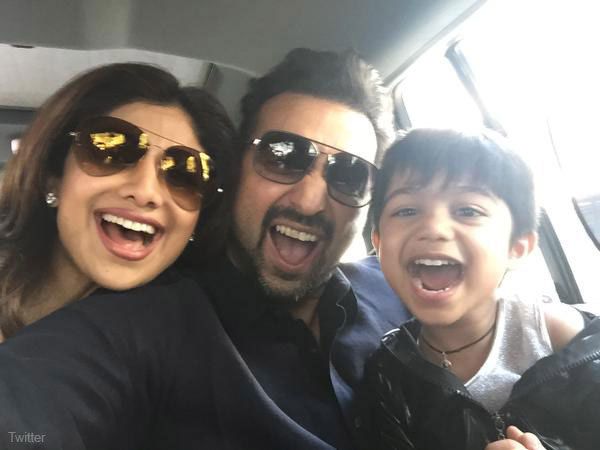 It so happened that their son Vivaan spotted Deepika Padukone's poster and he pointed out by calling her dad's favorite actress and Shilpa Shetty came towards him quite surprised.
She told Vivaan sarcastically 'Excuse Me?' Raj Kundra secretly made a video of this cute moment and shared it on his Instagram account.
Well, we all know that who would want their husband to love another actress when the wife is herself an actress already?
It happens Shilpa, we feel you but sometimes it is okay to let go. Check out the video here:
Click here to watch the video directly on Instagram.
Shilpa Shetty is preaching health and yoga all over the nation. The actress has become fitness inspiration for many.
Share Your Views In Comments Below