Sports
Shoaib Akhtar Predicts Babar Azam Will Score More Centuries Than Virat Kohli, Gets Trolled
The Indian cricketer Virat Kohli is being touted as one of the greatest of all times and it won't be wrong to say that in the modern scenario, he is the most eligible candidate to break Sachin Tendulkar's record of 100 international centuries. He has already scored 75 international centuries, the latest ton that he scored was against Australia in the fourth and the final test match of the Border-Gavaskar Trophy 2023 which India won by 2-1.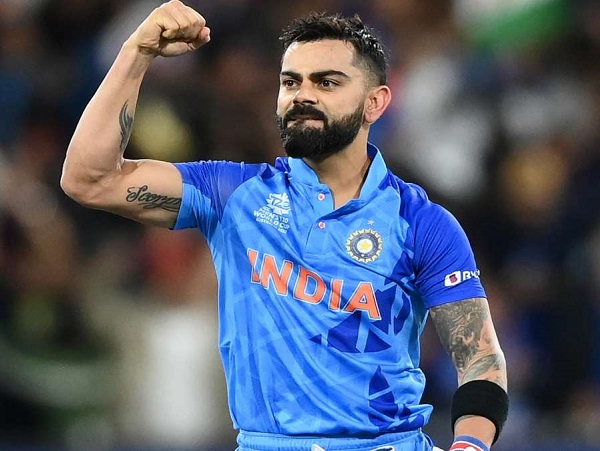 Many times we have seen Pakistani cricket fans comparing their current skipper Babar Azam with former Indian skipper Virat Kohli despite the fact that the former made his international debut in 2015 while the latter played his first international match in 2008.
Babar Azam may be a good batter and he has been performing quite well for his team for some time now but majority of the former cricketers feel that Babar Azam has a long way to go before being compared with Virat Kohli because the Indian cricketer has already achieved the status of a legend, that too in his playing days.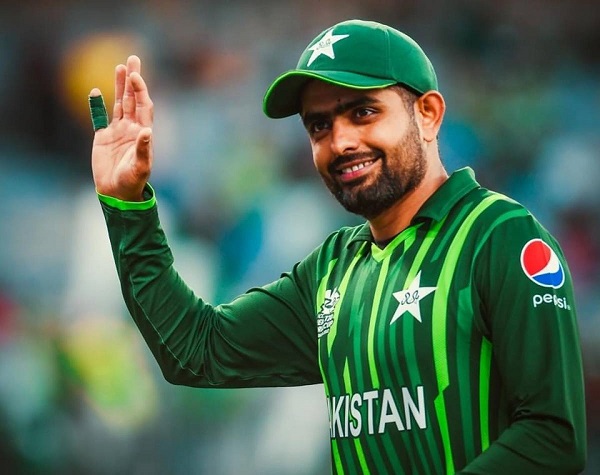 Nevertheless, the former Pakistani cricketer Shoaib Akhtar made a statement which has left the Indian cricket fans in splits. Shoaib Akhtar was in Doha some time back where he took part in the Legends League Cricket 2023 and there he gave an interview in which he talked about the centuries scored by Virat Kohli and the Indian greats Sunil Gavaskar and Sachin Tendulkar.
Shoaib Akhtar says he feels Virat Kohli can score 110 centuries by the time of his retirement. He adds that he will appeal to Virat that he should play till the age of 43 years so that he will get 8-9 years more to play. He goes on to say that India will make Virat Kohli play even in wheelchair in order to make him score 100 centuries.
Shoaib Akhtar further says that if Virat Kohli had played in his time, the former RCB skipper wouldn't have scored 70-odd centuries, then he would have 30-50 hundreds but those centuries would have been of better class than the current ones. Rawalpindi Express says that personally he feels Sunil Gavaskar is the greatest because he has scored 34 centuries while facing the bowlers of 80s who can easily be called the toughest bowlers to play. According to Shoaib Akhtar, Sachin Tendulkar is also a great batter because he has faced the bowlers of his (Shoaib's) times and there were no restrictions for bowlers as well in those times.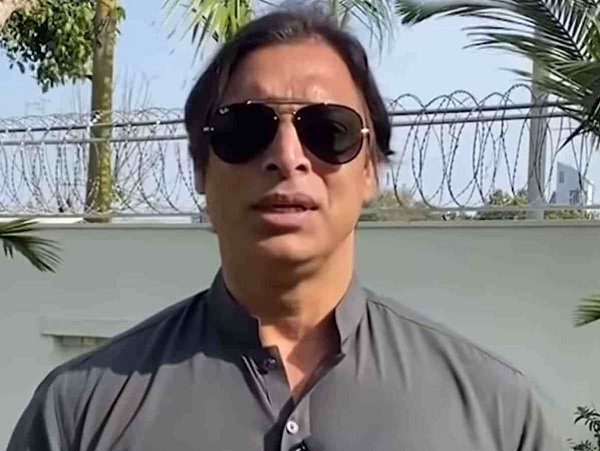 The former Pakistani pacer also predicted that Babar Azam who has currently 28 centuries to his name will end up scoring more centuries than Virat Kohli. This statement invited reactions from the Indian Twitterati and some of them were very funny, check out some of the selected tweets:
kohli has played around 500 games and has 75 centuries. babar has played around 250 and has 28 centuries, if you double it, 500 games 56 centuries. doesnt look possible sir

— Amol Jain 🇮🇳💔 (@AmolJain2308) March 21, 2023
Babar gets to bat on roads. 50% of his centuries hold little value. His board president has himself admitted that they prepare flat pancakes for him to score centuries & boost his average. How many runs has he scored in tough conditions? How well has he performed in WCs? Hahaha.

— Kaustav Deb (@blazingKAUSTAV) March 21, 2023
Babar is already 28.

He has 28 International centuries.

Virat will most probably finish atleast with 85.

Naaah.. Not gonna happen.

— Ujjwal Singh (@singh_ujjwal28) March 21, 2023
Forget more international tons that Virat will end up with I don't think anyone let alone Babar will even reach 75 that he has now. All his contemporaries have 45 maximum doesn't that tell people something plus he already had 49 centuries at 28 years old.

— Sports Enthusiast Priyanka (@PBanerj47090168) March 21, 2023
Majak acha ha

— joshi talks (@TalksJoshi) March 21, 2023
Even my driver told me the same today. How visionary is shoaib akhtar?

— cricholic (@cricholic2) March 21, 2023
Mark my words. Babar would not even cross 50 hundreds in the end of his career despite played too many games against B & C teams.
Now New Zealand B is touring Pakistan this April/May for 5 ODI & as much T20I very good chance for Babar to score hundreds against New Zealand B.

— Goldberg (@Gbergstar) March 21, 2023
He is 47 tons behind as of today, even if he plays 7 more years he will have to score almost 7 tons every year on an avg to just match his current stats. By the time Kohli retires he will have 80 tons realistically. So not impossible for Babar but highly unlikely!

— Chachha Vidhaayak (@randomsome123) March 21, 2023
Dude, he is really good and all but his cricketing career being as long as Virat's or Sachin's just can't be possible in reality.

— Gyanu (@ImAmardeep007) March 21, 2023
And I'm Saying That Shubman Gill Will Have More International Centuries Than Babar Azam.💯

— Sairaj_Kokate ♠️ (@sairaj_kokate) March 21, 2023
Sabhi match karachi road pe bhi khelega naa to bhi possible nhi hai!!

— Jagdish Paul ❤ (@Junior_J__) March 21, 2023
Australia never compares Smith with virat, Newzealand never compares kane with virat & England never compares root with virat…. & then comes pakistani who compares babar with virat…. 🤦‍♂️🤦‍♂️🤣🤣🤣🤣

— Neil (@itsme2805) March 21, 2023
An few days ago he did tell that Virat will score 110 centuries. So according to him Babar will score at least 111 centuries. Babar is capable for that but PCB is not capable of organizing enough matches for him.

— Bikram Pratap Singh (@bikram123) March 21, 2023
10 years before you guys said Umar Akmal is better batsman than kohli. Then U Said Ahmed shehzad ll break Kohl's records ,Now You guys crying Babar ll Score more centuries than Kohli 😂😂But This side
👑Kohli still Remains, his records r Dream for you🇵🇰 guys🔥
Try If You Can

— Hariharan 🇮🇳 (@iam__Hariii) March 21, 2023
This is impossible, even if you calculate mathematically, it's also too difficult.
First of all, he may not play as many matches Virat played.
& Babar is now 28, he'll hardly play 7-8 more years & in this span, no way he can score 45+ centuries.

— Zain Malik (@malik_zain987) March 21, 2023
What do you think of the statement made by Shoaib Akhtar? Let us know your views.
Share Your Views In Comments Below