News
SHOCKING: For The First Time, Ola Cab Driver Threatens To Molest A Male Passenger!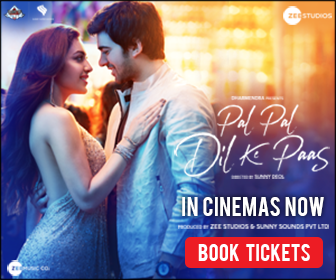 We have heard about quite a good number of incidents wherein the cab driver has threatened, assaulted and molested lady travelers but a weird incident has taken place in Pune in which the cab driver has threatened a male passenger to pay him extra otherwise he will beat him and throw him somewhere in a remote place with no people and no electricity.
Shaiju Mathew from Pune has narrated the whole incident on a blog and he is quite worried about not only himself but also for his family's security. This incident has once again exposed the irresponsible attitude on the part of cab companies in recruiting drivers who don't mind harming passengers in order to earn extra money. The customer care executives seated by these companies are also good for nothing voice machines who are just trained to speak sentences starting with "I understand" or "We are sorry".
Here is the story of Shaiju:
"Before you board an OLA cab next time, be careful as your life might be in danger. Had one of the most nightmarish experiences with Olacabs tonite. I am in my hometown Pune and I booked a share cab with both onboarding and offboarding information, however, the driver who came to pick me half way through the trip said that he cannot drop me at my place as my home is outside "his service boundaries" and if had to drop me at home then I have to pay him extra i.e. Rs.12 per kilometer. I had already made a wallet payment and didn't understand the logic to pay extra because the destination was not outside the city limits and even OLA later confirmed to me because if it had then the APP wouldn't pick the location. He said if I do not pay he will hit me and throw me out of the cab after taking me to an isolated place with no electricity or people around.
Scared that he would harm me, I told him I will pay him the extra money and called Ola Customer Care and pretended to talk to them as if I am talking to a friend in a calm and composed way in English. The customer care was half as responsible as they kept on disconnecting my call even after knowing my situation. They kept on telling me I should not pay anything extra without understanding the situation. Finally, I threatened the customer care rep of lodging a police complaint if the situation is not handled that's when one of the high and mighty supervisors called the driver and asked him not to charge extra from me and if he charged me they will take him off the list.
The driver got into an argument with the supervisor saying he has been told by the Ola trainers and managers to take extra fare for any destination beyond their service boundary from the customer irrespective of the customer having paid the money through wallet in advance. As the driver was engaged in an argument with the supervisor I got down from the cab some half a kilometer away from my destination and got away unnoticed.
I do not know how a company like OLA can hire drivers without doing a background check? How safe can a customer feel with such reputed companies? If tomorrow this driver comes to my home and harms me or any of my family members who is going to take the responsibility? As I am writing down this experience here I got a call from OLA team trying to sympathize with me and my situation with a "I understand" dialogue. How can any of the Ola employee sitting on a plush chair warming his ass understand my situation and danger I was subjected to? Highly disappointed! The vehicle number is MH14CX5363 and Driver's name Sagar Sawant OSN: 5052253… Time to do rectify your mistake and go beyond I UNDERSTANDS and APOLOGIES!!!"
Shaiju expressed his fear in an interview, "They are saying they will sack the driver… but my point is after they sack the driver… in retaliation if he does any harm to me or my family members who will be responsible?"
He further added "Ola is saying my complaint is confidential and the driver will not know but they are failing to understand that the driver knows everything as this incident happened yesterday night and he was fighting with the Ola supervisor on phone when I escaped the cab."
Next time when you take a cab, keep in mind that your safety is your concern only and these cab companies are not bothered about it at all!
Share Your Views In Comments Below