Bollywood & TV
Shraddha Kapoor Deleted All Her Instagram Posts. This Is Why She Did So
Shraddha Kapoor's Instagram profile is always a treat to her fans. Her new pictures and videos are loved by one and all.
However, today, we were shocked to see Shraddha Kapoor's profile. She deleted all her pictures and videos and just added 3 new posts.
Her Instagram profile had just 3 posts of 4 words i.e. "Mard ko Dard Hoga". Well, it's the tagline of her upcoming movie "Stree" and she has brilliantly portrayed the same.
Stree is a horror comedy co-starring actor Rajkummar Rao. Shraddha's action of deleting everything is nothing but a brilliant marketing strategy.
Here's the profile which reads 3 posts…
And here are those 4 words in bold red!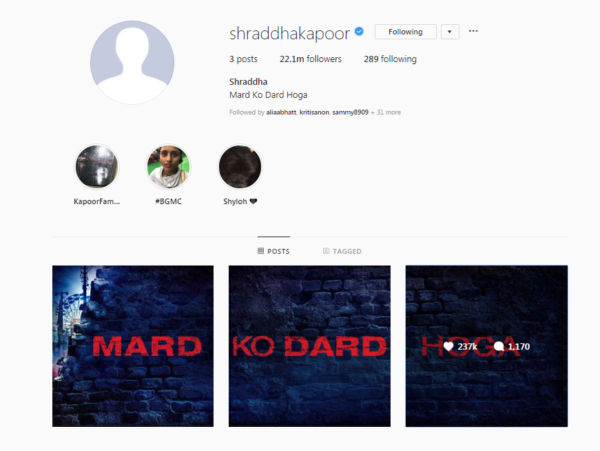 We were impressed by the teaser of the film as it was really spooky. Also, Shraddha has taken promotion to a completely new level. If she had not uploaded these 3 pics, we would have surely been tensed about her profile being hacked.
She has even deleted the profile picture of her Instagram and Twitter profiles. Let's see what more she has in store for us.
Share Your Views In Comments Below