Shubman Gill who earlier made his ODI debut is a star already. People have huge expectations with him. The way he has performed till now has proven that he will soon create his own legacy. Gill became a sensation post the ICC U-19 World Cup 2018. He scored 100 against Pakistan and even played brilliantly against New Zealand. He also walked away with Man of The Tournament award.
This year he was also a part of IPL and quite justified his role in Kolkata Knight Riders. Post tournament he pampered himself with a gift, a Range Rover. He posted a picture with the four-wheeler on Instagram with the caption," Thalle mere Range akh baaz naalo tezz! Caption credits – @jassiegill"
Sachin Tendulkar's daughter Sara, posted a comment on the post, congratulating him on his achievement. The comment ended with a heart. Ahm Ahm. Hardik Pandya soon took notice of this and already had a quick quirky comment in mind.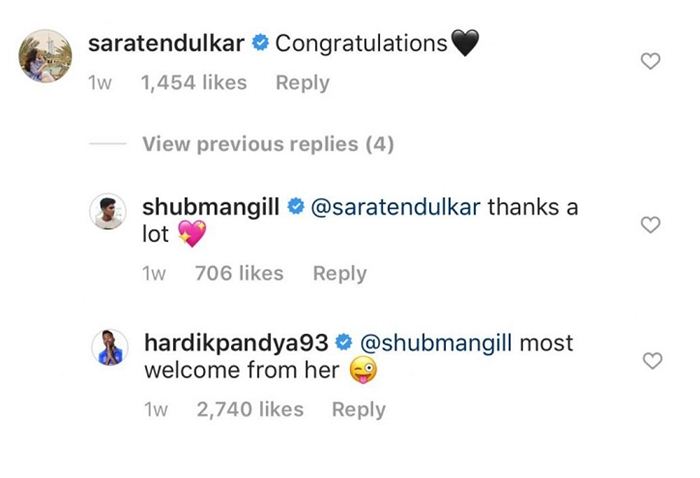 Shubman Gill is all set on setting milestones, who else can't wait for him to see in the team?