Sports
Shubman Gill Has A Perfect Reply To The Haters Who Criticize Him For His Batting
The Indian cricket team is one of the strongest teams of the cricket world at present and what makes it different from other cricket teams is the fact that its bench strength is incredible as India can send 2-3 teams to play in different nations at the same time.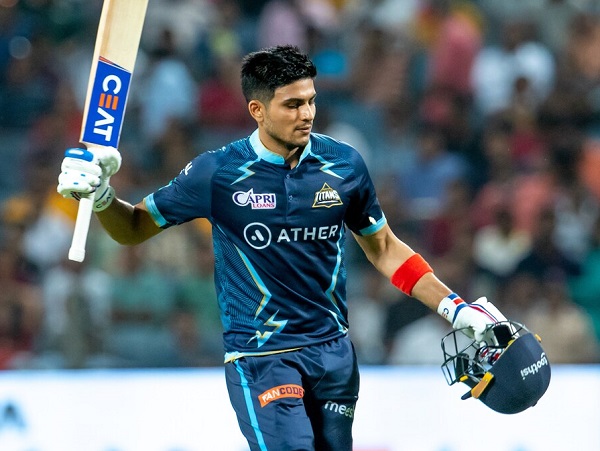 Shubman Gill is also one of the most talented cricketers of the present times and he made a great comeback in the white ball cricket when he got the chance to play in the 3-match ODI series against West Indies. He got the opportunity to play in short format after 18 months and he made full use of it by scoring 205 runs in three matches and ended the tournament as the leading scorer of the tournament. Shubman Gill would have scored his maiden century if the match had not stopped because of bad weather but still the youngster gets targeted by haters because of his strike rate despite the fact that he played well in the IPL 2022 too for Gujarat Titans which won the title in its debut season.
Recently, the 22 years old batter has given an interview in which he talks about the questions raised on his game. He says that he doesn't care about the questions that are being raised and what people think or say until he is contributing in the success of the team and he is able to do what is expected from him by the skipper and the team management.
The Indian cricket team won the 3-match ODI series against West Indies under the leadership of Shikhar Dhawan as the regular captain Rohit Sharma was rested by the selectors. Shikhar Dhawan will once again lead the team in the upcoming Zimbabwe tour where India will be playing 3-match ODI series starting August 18 and Shubman Gill has been selected in the team once again on the basis of his wonderful performance in the series against West Indies.
Speaking further on his recent performances, Shubman Gill says that he feels his performances give him benefit in some manner but it is also important for him to remain consistent and keep on scoring as many runs as possible for his team.
Shubman Gill may have claimed his candidature for the team of T20 World Cup with his superb performances on the West Indian tour but do you think he will be able to secure a place in India's T20 World Cup squad? Do let us know.
Share Your Views In Comments Below