Bollywood & TV
Siddhant's Mouth-Shutting Reply To Ananya On Nepotism Started Meme Fest On Twitter
A lot has been said on the subject of nepotism in Bollywood and this is a topic on which the discussion is never going to end as every year, star kids will be launched and the outsiders will keep on raising their voices on this matter.
There is no denying the fact that it was actress Kangana Ranaut who brought a storm over this issue when she called Karan Johar as flag-bearer of nepotism. Since then, we have seen many star kids being asked about their easy entry in Bollywood and sometimes they got stuck in a situation which is quite embarrassing. Something of the similar sort happened with Ananya Panday too.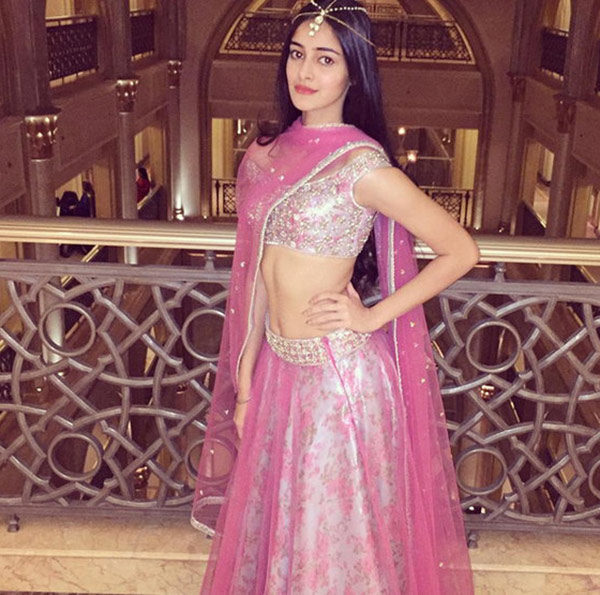 During a talk show, when Ananya was asked about nepotism, she said that she has also seen ups and downs and there is nothing fixed in the industry. She talked about how "Student Of The Year 2" got delayed and her father Chunky Pandey didn't even wish her till the release of the movie.
However, what didn't go well with everyone was the fact that she compared an outsider's struggle to her father not being invited at Koffee With Karan and not being offered a movie by Dharma Productions.
After this, the "Gully Boy" fame Siddhant Chaturvedi said something which was quite savage. He said, "The difference is jahaan humare sapne poore hote hain, wahi inka struggle shuru hota hai" (their struggle begins where our dreams are fulfilled).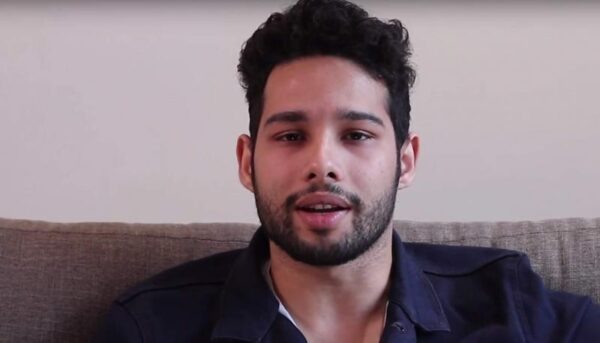 This reply was loved by audiences and people praised Siddhant for it but now it has become a template for memes and some really funny memes have been created using the topic.
Here is a selection of some hilarious tweets:
#1
hmmm pic.twitter.com/6RZPPnsKka

— Rishabh Srivastava (@AskRishabh) January 2, 2020
#2
Delhi Guy : mujhe aaj office se ghar aane mei 2 ghante lag gaye oh no

Bengaluru Guy *who spent 2 hours just at Silk Board* : pic.twitter.com/9H3A1mFzeh

— Pakchikpak Raja Babu (@HaramiParindey) January 3, 2020
#3
When you finally get a seat in metro at rajeev chowk metro station. pic.twitter.com/Y6EeHnexRU

— Anant (@theniceguy07) January 3, 2020
#4
**जब आपके बाजू में बैठी हॉट महिला आपको बस की खिड़की खोलने को बोले, और पूरा जोर लगाने के बाद भी आपसे खिड़की ना खुले**
बेबस आप: pic.twitter.com/NU8jY883jn

— ज़हर (@ZeherAadmi) January 3, 2020
#5
HR after sharing morning motivation quotes on LinkedIn: pic.twitter.com/JPhoKuBiB4

— Kaabira. (@KaabiraSpeaking) January 3, 2020
#6
Rohit Sharma hits century and continues to bat to score double century

Kohli: pic.twitter.com/w25D0qra64

— EngiNerd. (@mainbhiengineer) January 3, 2020
#7
Rich kid group in class discussing how tickets for new year parties at posh clubs and hotels are all sold out.

You and your hostler friends excited about getting shahi paneer and gulab jamun at the hostel mess for 31st dinner pic.twitter.com/UIXrN83lQX

— SwatKat💃 (@swatic12) January 3, 2020
#8
Climbing stairs to reach Karan Johar' office when the lift is not working pic.twitter.com/dZ8H5n7lIC

— Sir Yuzvendra (parody) (@SirYuzvendra) January 2, 2020
#9
When you have to stand 5 mins in line at Starbucks.

Bandra and South Delhi girls- pic.twitter.com/9luZiqGEJa

— Angoor Stark 🍇 🇮🇳 (@ladywithflaws) January 2, 2020
#10
Topper : I missed scoring 100 out of 100 by just 1 mark

Me after scoring 33 marks : pic.twitter.com/G6lMhWYxWs

— Pakchikpak Raja Babu (@HaramiParindey) January 3, 2020
#11
Friend: I bought Airpods Pro at discounted price only for Rs. 22,000

Me: pic.twitter.com/UBE3IZgIWQ

— Sagar (@sagarcasm) January 3, 2020
#12
When you have to use internet explorer to download chrome pic.twitter.com/ujRKQrumtb

— Awais Khan 🇮🇳 (@awaisarcasm) January 2, 2020
#13
Subbing copies while reporter is unreachable or not answering the call… pic.twitter.com/oO8x6iOjFj

— Shubhomoy Sikdar (@sshubho) January 3, 2020
#14
*Ananya and Siddhant chaturvedi in that convo* pic.twitter.com/daUuLXBJcP

— Sangeeta_S🌸 (@Sane_greet_a) January 2, 2020
#15
Girls complaining after scoring 90% marks: pic.twitter.com/4QksanGzmM

— ज़हर (@ZeherAadmi) January 3, 2020
Which is your favourite one? Let us know.