Bollywood & TV
Sidhharth Said He Wanted To Remake Andhadhun,This Is How Twitter Reacted
Remaking famous and hit films never really went well with fans all around,as they tend to loose authenticity and stumble over not so good portrayal of the original.
Now,2018 gave us many hits not just in box office numbers but also in terms of its content quality. Ayushmann Khurrana's Andhadhun is one of them.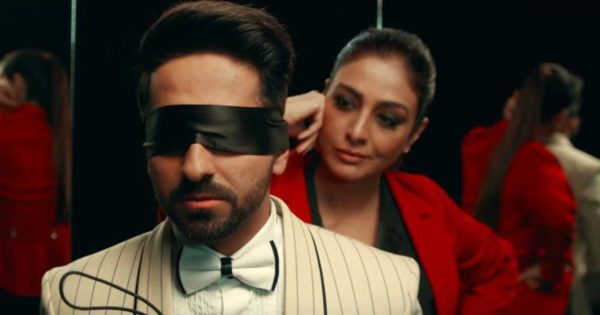 Recently,Siddharth Suryanarayan an actor,producer,singer and screenwriter from South,tweeted about his desire to remake Andhadhun,one of the best this year.
Quick vote – since it's on the table already, how many of you want to see me remake this lovely film? I'm very serious:) #Andhadhun @ayushmannk #sriramraghavan #Classic https://t.co/lhW4cKfIPM

— Siddharth (@Actor_Siddharth) December 26, 2018
Check out what the popular opinions are.
1.
Perfect. Please get @GhibranOfficial and @SimranbaggaOffc onboard too ♥️

— hari venkat (@bvshari) December 26, 2018
2.
I'm sure you'll do a wonderful job remaking it but might I suggest a crazy idea? How about a gender swapped version for the remake? A female lead would give it story a whole new twist. Also Aravind Swamy in the role of Tabu!! Just a thought 😊

— Moving Images (@movingimages_yt) December 26, 2018
3.
Watch this sid we have alrdy discussed about this before!! ❤️ pic.twitter.com/9j53BV1tCG

— [email protected] (@Kristy681) December 26, 2018
4.
Request you to do both these movies in Tamil please.. surely will suit you. pic.twitter.com/LAVo88AmjB

— phillip (@phillip09090055) December 26, 2018
5.
Because of your tweet I saw the movie.!!! Thanks for suggesting a good one. All the best if you are gonna remake it Tamil. One good movie of the year after #Ratsasan

— Gokul BK (@gokulbk90) December 26, 2018
It seems people are already waiting for its remake.So,it seems it will be well received.What is your opinion regarding this?
Share Your Views In Comments Below