Entertainment
Singer Armaan Malik Opens Up About His Mental Health, Talks About Being Depressed.
In the recent time, we have come across many such instances where maybe a person is visibly happy and cheerful but deep inside he is not. Although actor Uday Chopra dismissed his not so okay tweets by saying that those are his dark humors, we understood that he is depressed and needs support.Even in January, singer Neha Kakkar opened up and shared her actual feelings by stating that she is simply not afraid of being judged.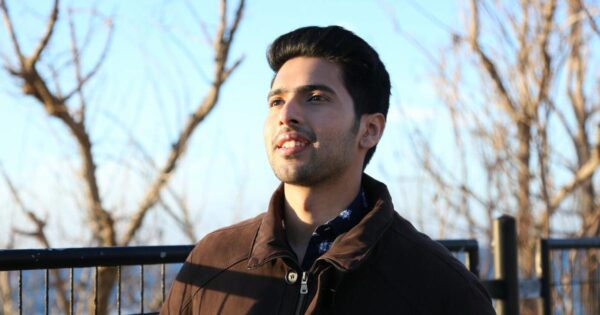 Depression is tricky, it will make you weak and vulnerable and even you'll be scared to open up about your mental health in front of others. For the other people it will be easy to ignore you but for your own good, support from loved ones and care is the utmost need at that time. Recently singer Armaan Malik too shared his own very troubles with mental health.
He confessed in a series of tweets that how he is not okay lately and was dealing with personal struggles as well. He is the voice behind hit songs like 'Sab Tera' and 'Bol Do Na Zara'.He enjoys a huge fanbase and is very active via his social media accounts.
#1
I've always been honest about my feelings in general so yes I'VE NOT BEEN OK for a while now & I know my fans have been worried about me. I resonated a lot with Justin's recent post where he said he's battling a lot of internal issues

— ARMAAN MALIK (@ArmaanMalik22) March 26, 2019
#2
I have been too and it's not easy coz even if you have people you love around you, you need to sort out stuff YOURSELF!!

But just wanna tell all of you, I have been super patient, I've tried my best to be positive & that's what has gotten me through a lot of my low phases.

— ARMAAN MALIK (@ArmaanMalik22) March 26, 2019
#3
So don't need to worry. It's gonna be a KICKASS 2019 and EVER YEAR ❗️

— ARMAAN MALIK (@ArmaanMalik22) March 26, 2019
For those who don't know, Armaan was greatly motivated by none other than international singer song writer Justin Bieber's post on March 10, where he shared that how disconnected and weird he has been feeling. He even requested his fans to pray for him.
We can definitely say that in the age of virality and social media, we can always open up on that platform so that our own very internal issues gets uncomplicated and we gets a chance of rectifying the things that went wrong and how. His fans and followers immediately responded that he is never alone.
#1
I know you know that we are always for you the way you are for us.❤️

Just remember one thing like everything in the world is temporary be it bad times or good times. So have patience during bad times & live the good times to extent. I know you're prudent enough to handle..

— 𝓱𝓪𝓫𝓲𝓫𝓪 (@habibaaaaa__) March 26, 2019
#2
It's good to admit to yourself that u need a break. Your health matters Armaan. More than a completion of a song, more than an #AskArmaan, more than a reply to a tweet, post, etc., YOUR HEALTH AND WELL-BEING MATTERS.

Remember… you are numero uno. ❤

— Armaan's Nutella 💖 (@Sunaina224ever) March 26, 2019
#3
We completely understand you. Everyone is fighting a battle they dont speak about and all I pray for is your battle to be over soon. Wishing for nothing but your happiness.
And you can always count on us. You know that.

— Khushboo (@v__khushboo) March 26, 2019
#4
Bad times are always around the corner when there's good time with and so are the good times.
You've been so patient and positive in the low phases which is remarkable! Staying strong is the most important!

I read a poem lately which had a deep meaning. The meaning behind..

— aarushi🍁 (@Aarushi_jain004) March 27, 2019
#5
Big hug Armaan. Sending you lots of positive vibes. I'm sure you are going to bounce back stronger and better 🙂

— Dr. Urvi Parikh (@filmykiida) March 27, 2019
#6
When we hear any soulful song sometimes we really feel this is the song which I wanted to listen but Music has no limits…This is the time when you can make history..Ups and downs will be there All the time that's the challenge and I know you'll do well…Bas Rukna mat Armaan

— Puja Adhikary (@PujaAdhikary13) March 26, 2019
#7
We all respect your feelings infact everyone needs time for themselves & things will get better soon & you please take care 🤗🤗❤

— Prathyusha 💫 (@Prathyusha28_) March 26, 2019
#8
May Allah Bless You Armaan With Lot's of Sukoon 💝 Pls Take Proper Rest You Will Be Fine InShaAllah And Yes We All Are Always With You Stay Strong Sab Theek Ho Jaayega 🙂 Big Hug

— Amber Amaal VIP ❤ (@AmberSheikhShe1) March 27, 2019
So, what is your message for Armaan?
Share Your Views In Comments Below