Sports
Siraj's 6-Wicket Haul In Asia Cup Final Vs Sri Lanka Sparks Hilarious Meme Fest On X
The Indian cricket team got the much needed confidence boost for their ICC ODI World Cup campaign after winning the Asia Cup 2023 which was hosted by Pakistan and Sri Lanka.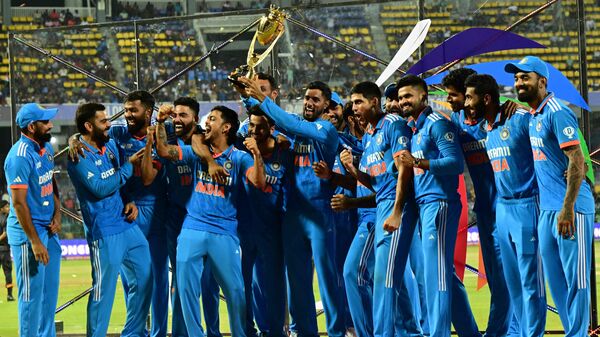 India defeated Sri Lanka by 10 wickets in the finals of the tournament which was played yesterday at R Premadasa stadium, Colombo and the Player of the Match was Indian pacer Mohammed Siraj who took 6 wickets and gave away only 21 runs in his 7 overs.
Mohammed Siraj was literally on fire as he took four wickets in one over and he also had a hattrick chance in that over.
Siraj has performed quite well in the Asia Cup as he also took 4 wickets in the last match and during the mid-innings break, he said that in the last match against the Sri Lankan team, he got four wickets and wasn't able to take five wickets but then he thought that he would get whatever in his destiny. He added that he just focused on his line and length and left everything else on the ball. He further said that initially the white balls swings a lot and it was swinging a lot during the match which let him take wickets by bowling outswingers.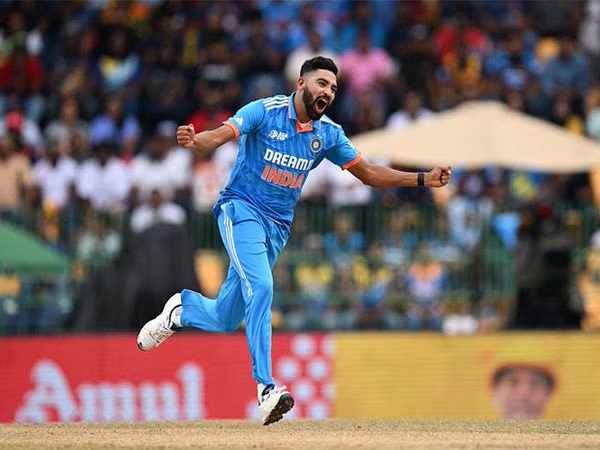 As Siraj performed brilliantly, netizens went crazy and this is how they reacted:
Siraj's 6-21 spell crushes Sri Lanka in the Asia Cup final. #MohammedSiraj #AsiaCupFinals@fpjindia cartoon. pic.twitter.com/rs5pjftpYO

— Satish Acharya (@satishacharya) September 17, 2023
Colombo audience who reached few mins late due to rain. #INDvSL | #Siraj pic.twitter.com/By0hoNSpJz

— Rajabets 🇮🇳👑 (@smileagainraja) September 17, 2023
What a start Boom Boom Bumrah and Mohammed Siraj Miyan.

Rohit Sharma, Virat Kohli, Shubman Gill and KL Rahul celebrate for jasprit Bumrah & Siraj Miya Bhai quickest 5 wickets haul.#AsiaCupFinal #INDvsSL #IndiavsPak #INDvSL #RohitSharma #viratkholi #ViratKohli #Siraj #Fifer pic.twitter.com/brte00YdNW

— Ashutosh Srivastava 🇮🇳 (@sri_ashutosh08) September 17, 2023
#Siraj starting his run-up

SL batsmen:#INDvSL pic.twitter.com/4bLSQ5v6ss

— Rajabets 🇮🇳👑 (@smileagainraja) September 17, 2023
Virat Kohli after knowing RCB's 49 is safe😂#INDvSL #AsianCup2023 #Siraj pic.twitter.com/fMEUyzbnSD

— Amit! (@AMITZZZ_) September 17, 2023
Siraj Anna entering Indian dressing room 🛐🥁#INDvsSL #Sirajpic.twitter.com/ohQoeimXcS

— Pranooth Gowda (@pranooth_mp) September 17, 2023
Mohammed Siraj after taking 6 wickets against Sri Lanka in Asia Cup finals and helping dismiss entire team for 50 All out – Lowest ever ODI score against India!

Unplayable spell from Miyan bhai, someone please check on Daniel Alexander! 💀#INDvSL #Siraj pic.twitter.com/kpdXItUP7J

— Vishal Verma (@VishalVerma_9) September 17, 2023
#Siraj with taking wickets today#INDvSL pic.twitter.com/ScU1EYLDXW

— Rajabets 🇮🇳👑 (@smileagainraja) September 17, 2023
Just MS troubling Sri Lanka in finals pic.twitter.com/PsQngj3evQ

— Sagar (@sagarcasm) September 17, 2023
As far as the match is concerned, the hosts won the toss and decided to bat but they had a disastrous innings as the whole team got out for just 50 runs. The Indian openers chased the target successfully in just 6 overs and India won the Asia Cup for the 8th time.