Sports
Smriti Mandhana Finally Reveals The Real Reason Why Her Jersey Number Is The Same As Virat Kohli
Smriti Mandhana, our star cricketer and the vice captain of the Indian women cricket team recently won a prestigious award. She became one of the top batters and got the ICC Women's Player Of The Year Award.
Recently she revealed her jersey number. It turned out to be No. 18, which is as same as Virat Kohli,the ICC Male Player Of The Year. Fans got excited all over.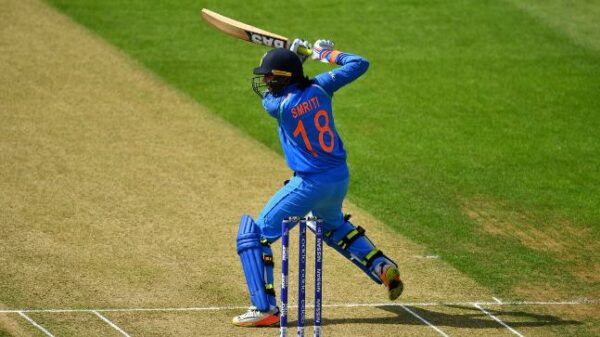 She made her debut on a popular chat show hosted by Yuzvendra Chahal, Indian right arm leg spinner.Here he asked her the real reason behind her jersey number and she readily revealed.
She said jersey number 18 was not her first choice. Actually she wanted jersey number 7, which happens to MS Dhoni's jersey number as well. She also recalled that her roll number, back in school was also 7.
But, unfortunately someone else took that number. Then her team manager, Vikas Sir suggested that she should take jersey number 18, since her birthday is on 18th July.
She also added that she didn't know that Virat Kohli has the same jersey number until a couple of years ago. Even she also said how inspired she was by Chahal's batting prowess in the ODIs against New Zealand.
Check this video posted by BCCI.
World No 1 batter makes her debut on Chahal TV@mandhana_smriti has been taking her batting inspiration from this leg spinner 😂😂. Find out who it is in this fun segment of @yuzi_chahal TV – by @RajalArora

Full video 📽️📽️https://t.co/ND9xz7OUgR #ChahalTV pic.twitter.com/fLHBysiltm

— BCCI (@BCCI) February 7, 2019
So, did you like her debut on Chahal TV?
Share Your Views In Comments Below