Bollywood & TV
Someone Asked SRK, "How Many Times Do You Poop?" He Had The Coolest Reply
Instagram keeps incorporating new features from time to time to enhance user-friendliness & to let users enjoy something new and happening.
Latest feature that Instagram introduced is "Ask Me A Question". Yes, in this, Insta users can ask any questions and get instant answers. Even celebs are using this feature to communicate with their fans.
Today, SRK used this feature and hosted an #AskSRK session on Instagram. Usually, he does it on Twitter but this time, he wanted to bring in a twist and hence, chose a different platform.
As usual, SRK's replies were hilarious & witty. Some users crossed all limits of asking weird questions, but SRK very well knew how to handle them.
Here are some screenshots of questions and answers;
Someone actually asked him "How many times do you poop?"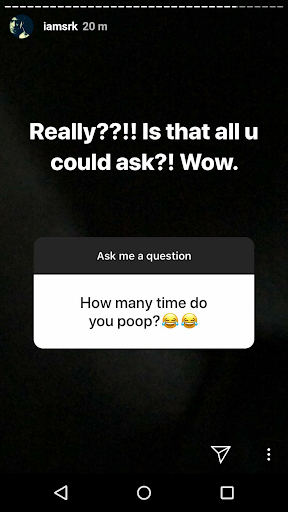 He answered, "Really? Is that all u cud ask? Wow!!"
And here are some more answers from King Khan…
#1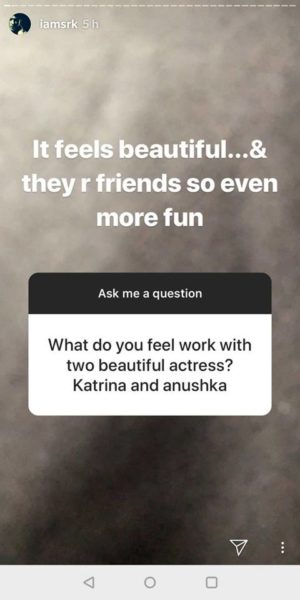 #2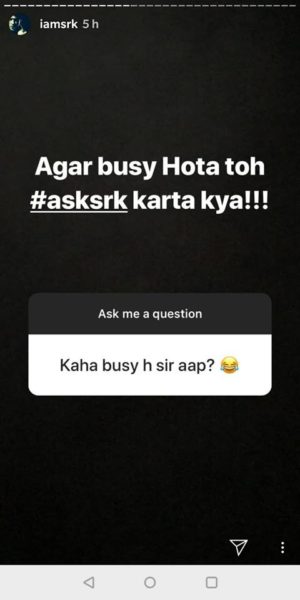 #3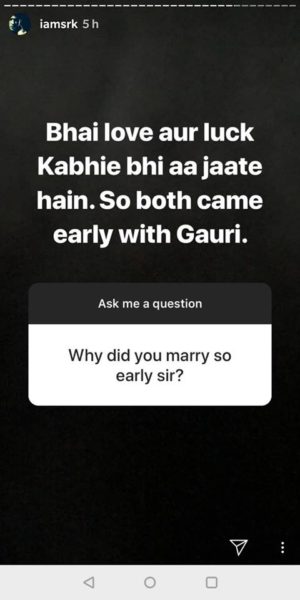 #4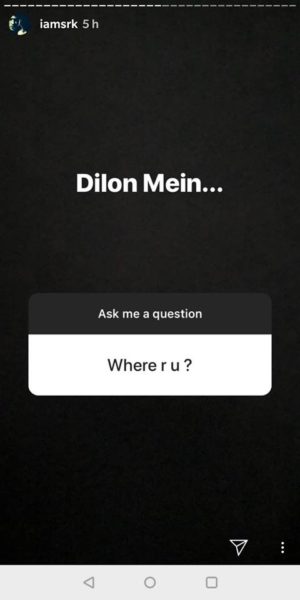 #5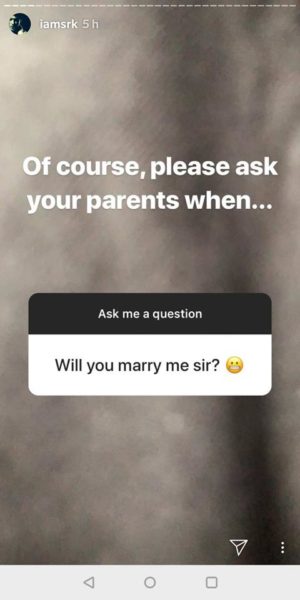 #6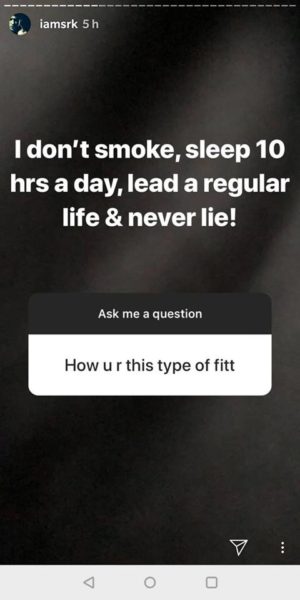 #7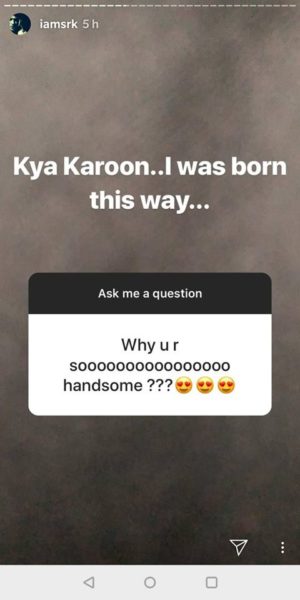 #8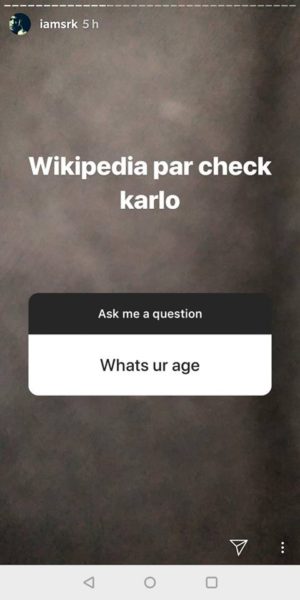 #9
#10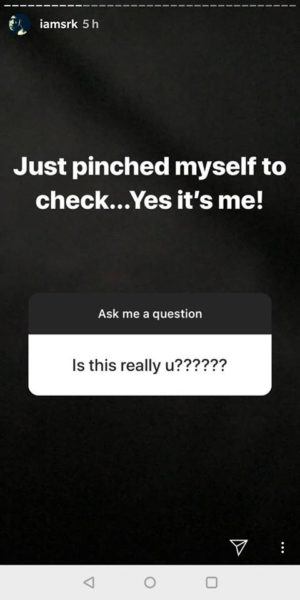 He always rocks it with his wit and humor, don't you agree?